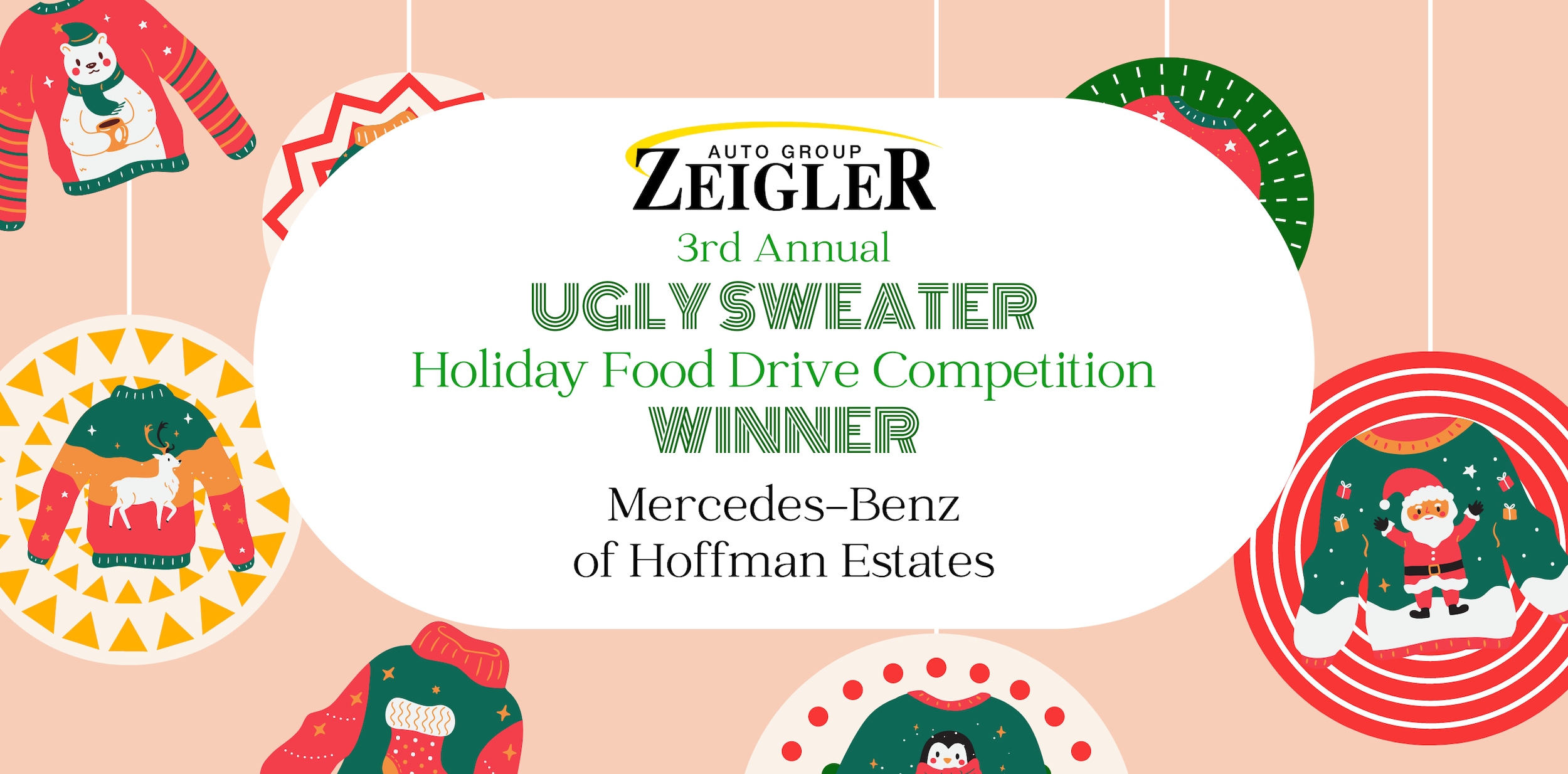 Zeigler's 3rd Annual Ugly Sweater Canned Food Drive Brings In 15,465 Items, 
Mercedes-Benz of Hoffman Estates Keeps Bragging Rights With 7,000 Items Donated
Zeigler Auto Group Announces Mercedes-Benz of Hoffman Estates as its 3rd Annual Ugly Sweater Holiday Canned Food Drive Competition Winner. This is the second year in a row that the luxury dealership has claimed the title with 7,000 items donated, bringing the overall group-wide total to 15,465.
Kalamazoo, Michigan (December 27, 2021) - Zeigler's 
third annual Ugly Sweater Canned Food Drive brought in 15,465 items from November 15 through December 18, 2021, with a large percentage of all donations coming from this year's winner: Mercedes-Benz of Hoffman Estates. This is the second year that the luxury dealership gets to claim bragging rights in the competition in benefit of local charities and organizations. 
Last year, Mercedes-Benz of Hoffman Estates took home the big win with an impressive 5,000 items collected, with the entire dealer group collecting a grand total of 15,465 items overall.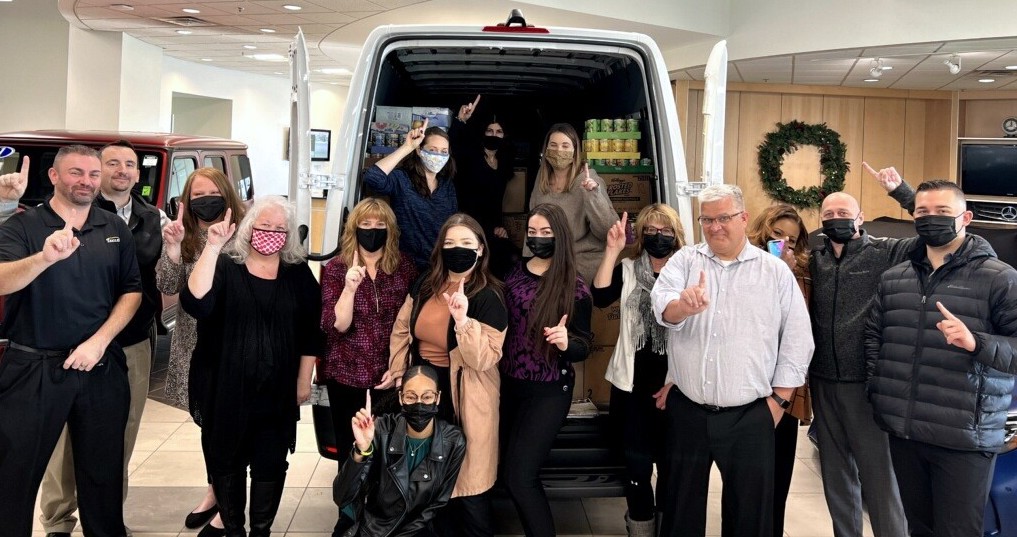 (MB Hoffman Estates - 1st Place Second Consecutive Year)
This year's other winners include: Honda of Racine, 2nd Place, with 2,000 items donated; Orland Park Nissan, 3rd Place, with 1,589; Grandville, 4th Place, with 1567; and Buick GMC Lincolnwood, 5th Place, with 1200. Special thanks to everyone who participated especially Downers Grove, Kalamazoo, Elkhart, Subaru Merrillville, and Byrider Fort Wayne!
During the competition, each dealership determines where donations go, generally choosing a local food bank in the area.
The winning dealership, which in this case is Mercedes-Benz of Hoffman Estates, 
gets to show off by wearing an ugly sweater during a party the following week. 
The first year the competition was held in 2019, the group donated a total of 5,000 cans to local food shelters in Michigan, Indiana and Illinois with Zeigler Ford of Elkhart earning the top spot by bringing in a total of 737 cans.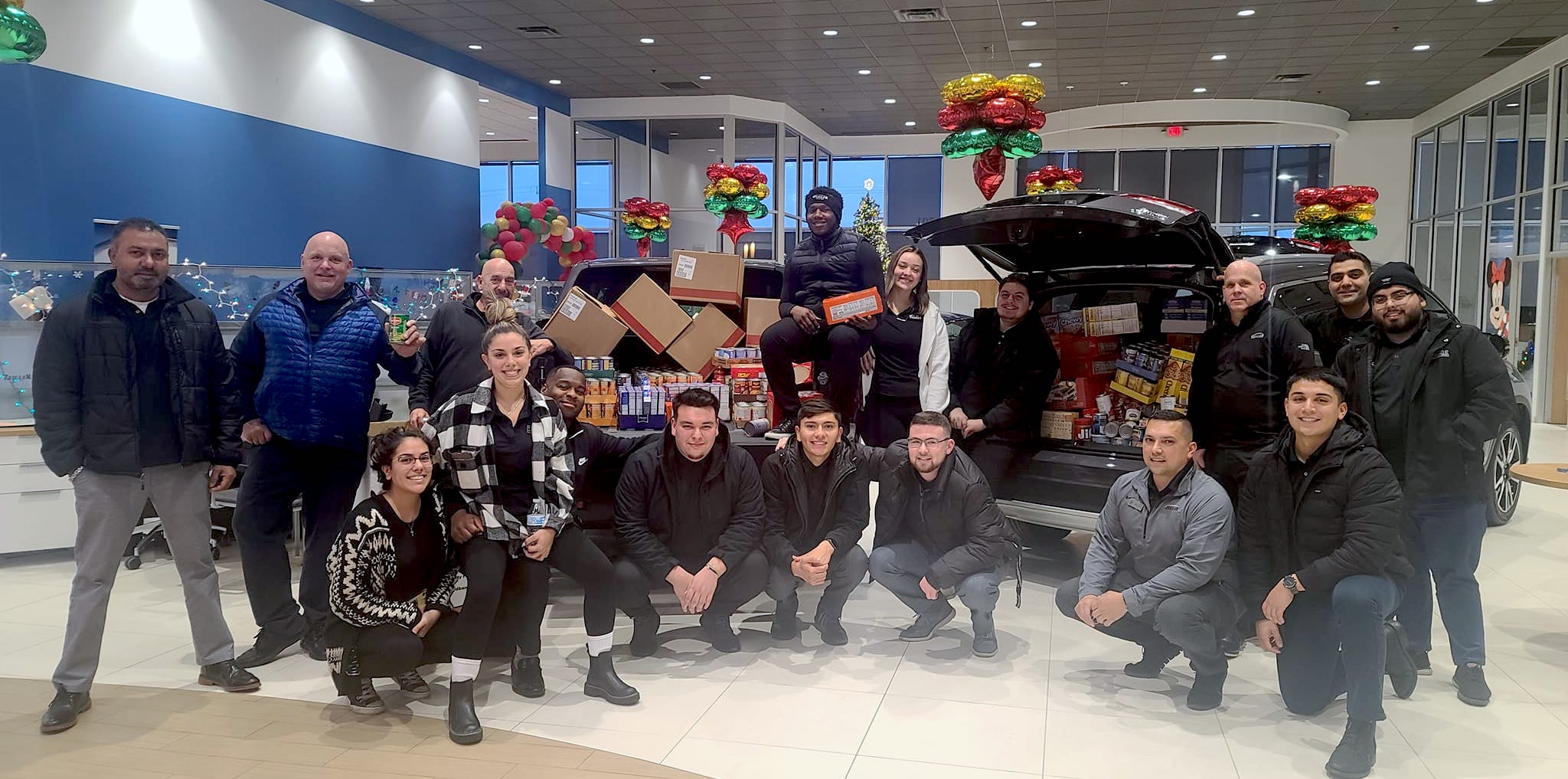 (Honda of Racine - 2nd Place - 2,000 Items Donated)
---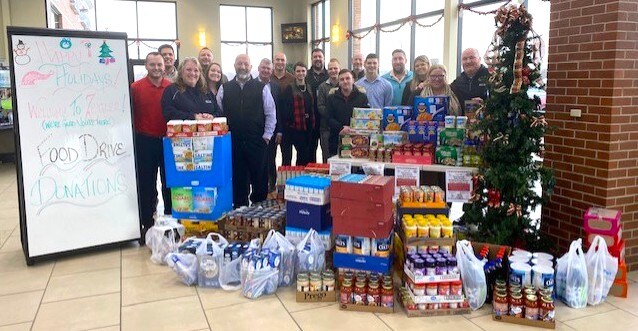 (Grandville - 4rd Place - 1,567 Items Donated)
---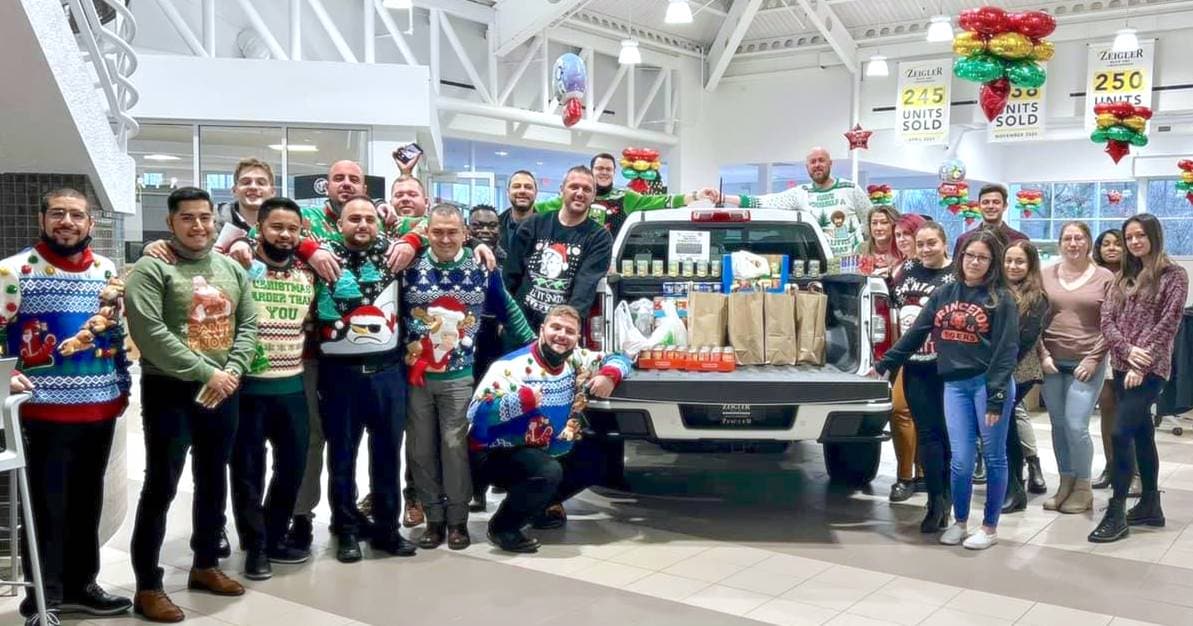 (Buick GMC Lincolnwood - 5th Place - 1,200
 Items Donated)
---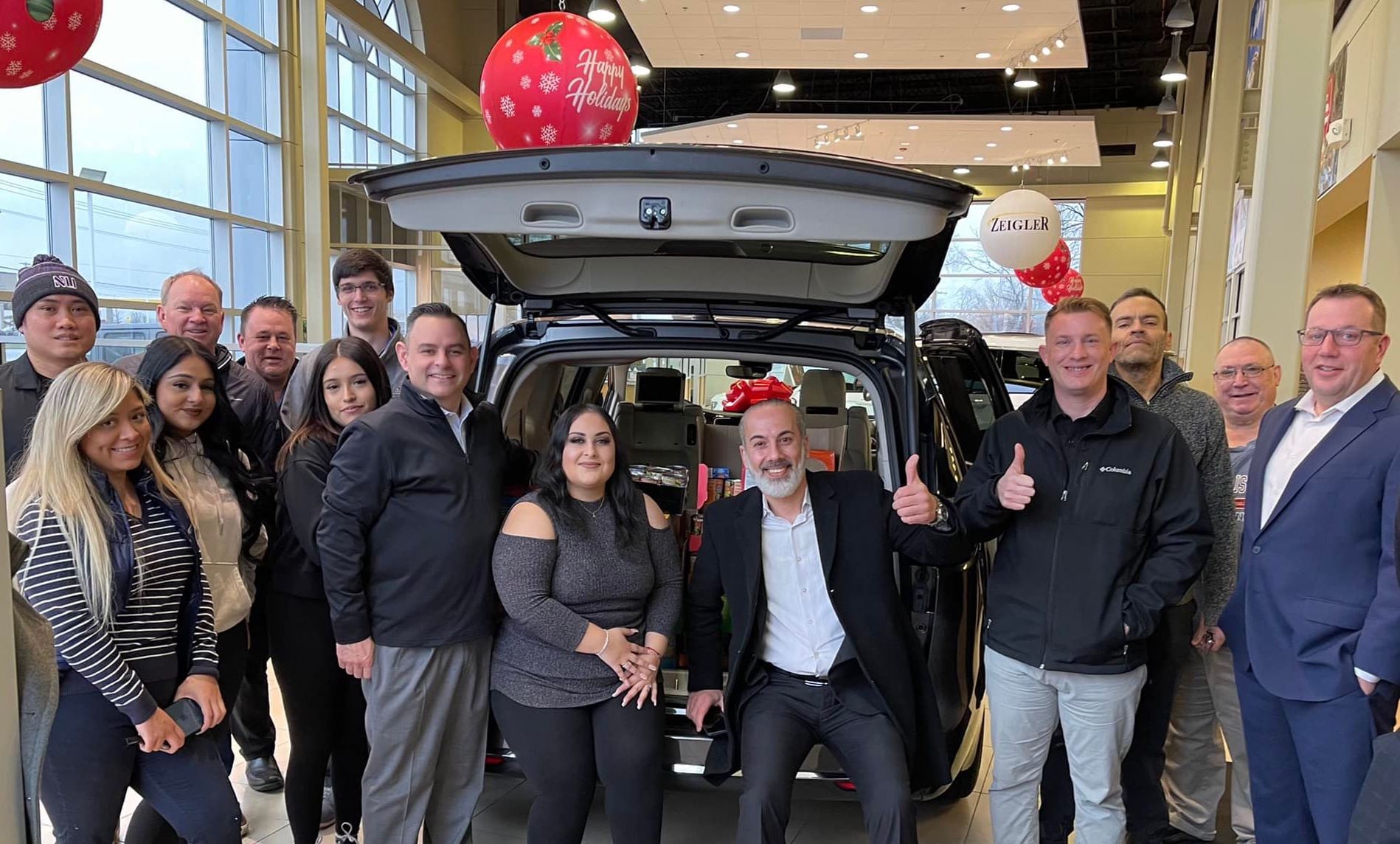 (
Downers Grove)
---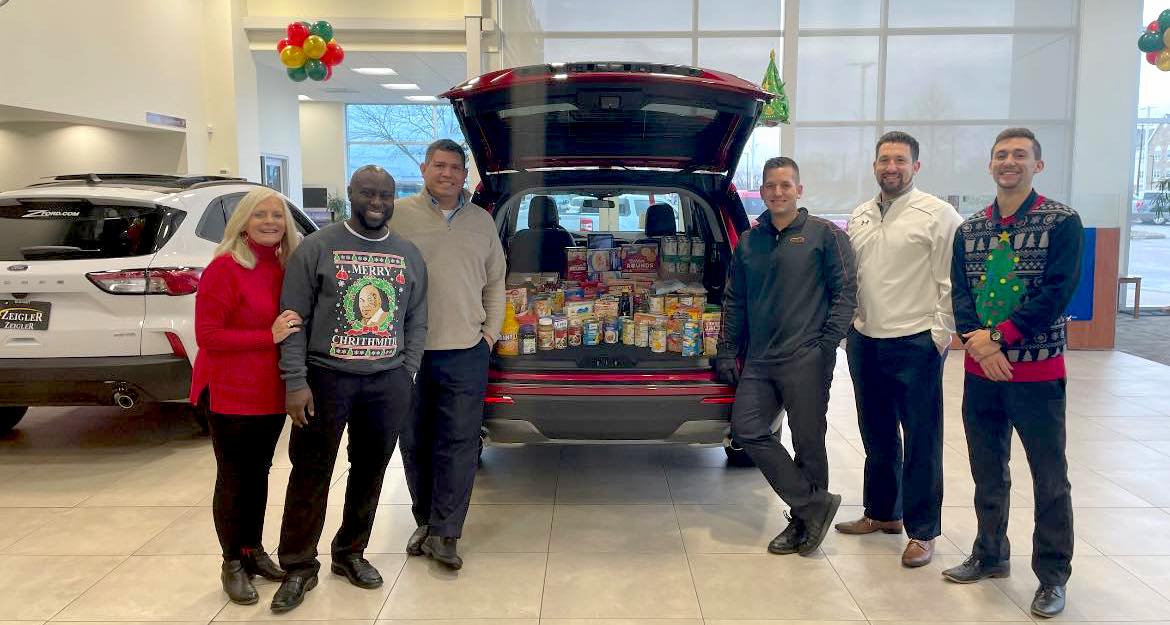 (Elkhart)
---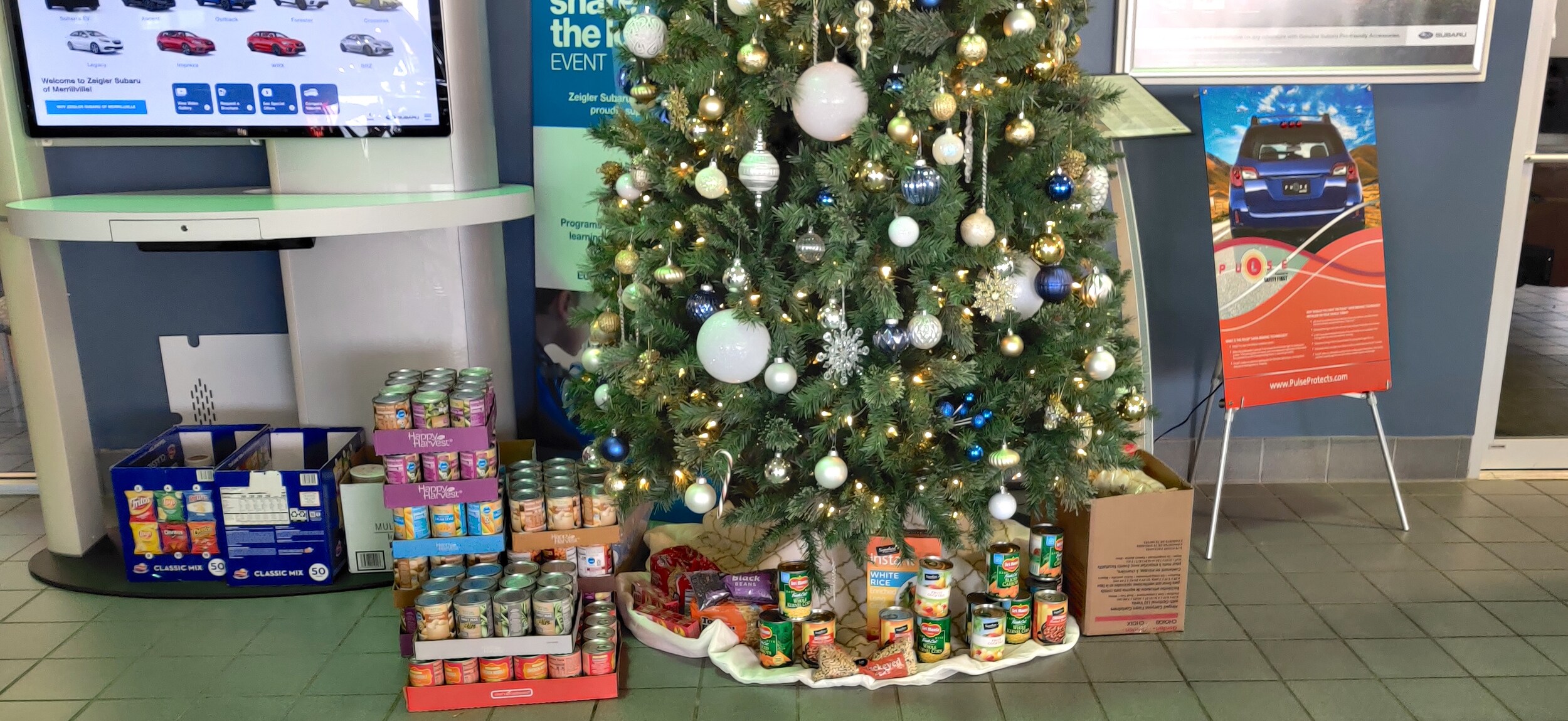 (Subaru Merrillville)
---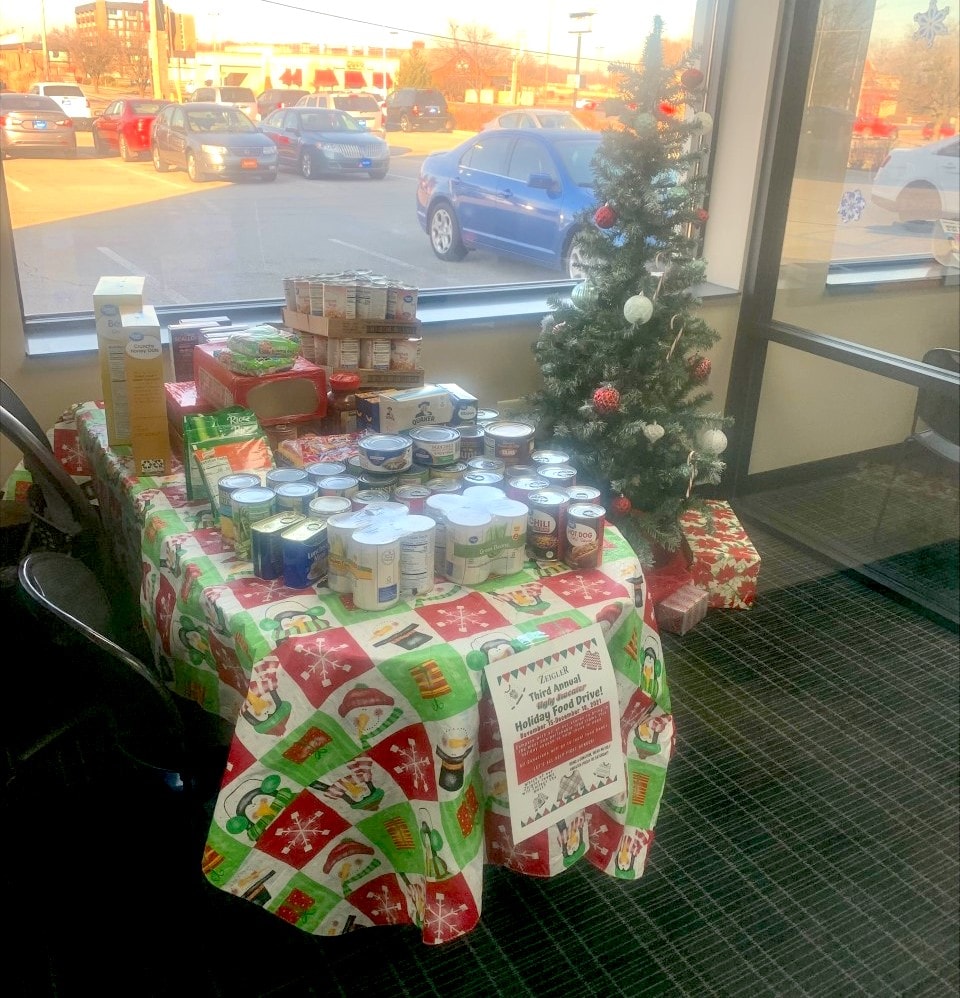 (Byrider Fort Wayne)
---
ABOUT ZEIGLER AUTOMOTIVE GROUP

Zeigler Automotive Group is one of the largest privately-owned dealer groups in the U.S. with 78 franchises across 35 locations in Wisconsin, Illinois, Indiana, and Michigan. Vehicle brands represented include all of the domestic and the majority of the imported manufacturers.
Besides its extensive automotive portfolio, the organization owns and operates Zeigler Motorsports, an 85,000-square-foot motorsports dealership and action park, offering 19 different powersports brands, plus its own onsite restaurant: Trak Houz Bar & Grill. Additionally, Zeigler Motorsports houses the Elevate Leadership & Team Building Academy, an executive training company.
The Kalamazoo-based dealer group also owns and operates Zeigler Pre-Owned of Chicago, a Carquest Auto Parts store, three Byrider franchises, three finance companies, several insurance firms, and a leasing firm.
Founded in 1975, the organization employs over 2,300 people, ranking among the top 1% of automotive dealers in the nation with estimated annual sales of $2.2 billion for 2022. The family-owned and operated company is well known for its commitment to both customer service and employee satisfaction. Zeigler is regularly recognized as one of the Best and Brightest Companies to Work for in the Nation, also earning similar accolades in Chicago and Michigan.