Zeigler Hosts 4th Annual Ugly Sweater Holiday 
Canned Food Drive For Local Charities In The Community
For the fourth consecutive year, Zeigler Auto Group is hosting its Ugly Sweater Holiday Canned Food Drive in benefit of local charities in the community. The food drive kicks off  today and will run through December 21, 2022, with all Zeigler dealership stores participating. Each individual store will choose its own local beneficiary and is now accepting donations from the public. Starting today, customers can stop by their favorite Zeigler store and drop off non-perishable food items. Last year, M
ercedes-Benz of Hoffman Estates took home the big win, for a second year in a row, with an impressive 7,000 items donated. Overall in 2021, Zeigler Auto Group collected 15,465 items for local organizations across four states.
Kalamazoo, Michigan (November 28, 2022)
 - Zeigler's  4th Annual Ugly Sweater Holiday Canned Food Drive is now underway across all Zeigler dealerships in Michigan, Illinois, Indiana, and Wisconsin. The dealership group invites the community to getting into the giving spirit of the Holiday season by supporting the food drive, which will be in benefit of local food banks in the area. 
For a full list of drop off locations click 
here
.
"This is one of those events we look forward to every year. It's a lot of fun for all of our stores to get the community excited to give back, and for our team members to engage in friendly competition for a great cause," said Aaron Zeigler, CEO and owner of Zeigler Auto Group.
Each dealership will determine where donations go, generally choosing a local food bank in the area. The dealership with the most donations gets to show off by wearing an ugly sweater during a party the following week. 
Last year, Mercedes-Benz of Hoffman Estates took home the big win for a second consecutive year in a row by bringing in an impressive 7,000 items from community and team members. Zeigler, as a whole, collected a grand total of 15,465 items across four states.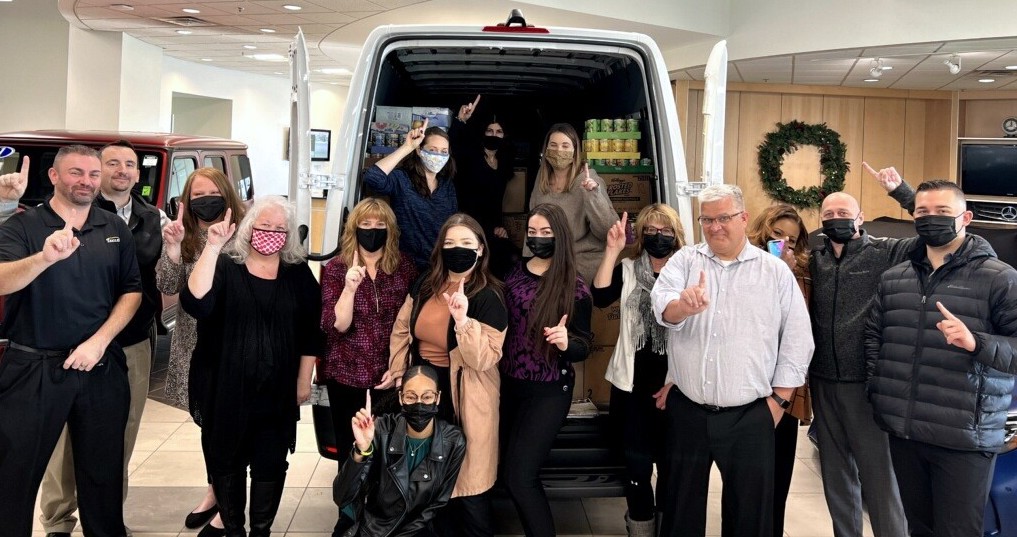 (2021 Winners, Mercedes-Benz of Hoffman Estates)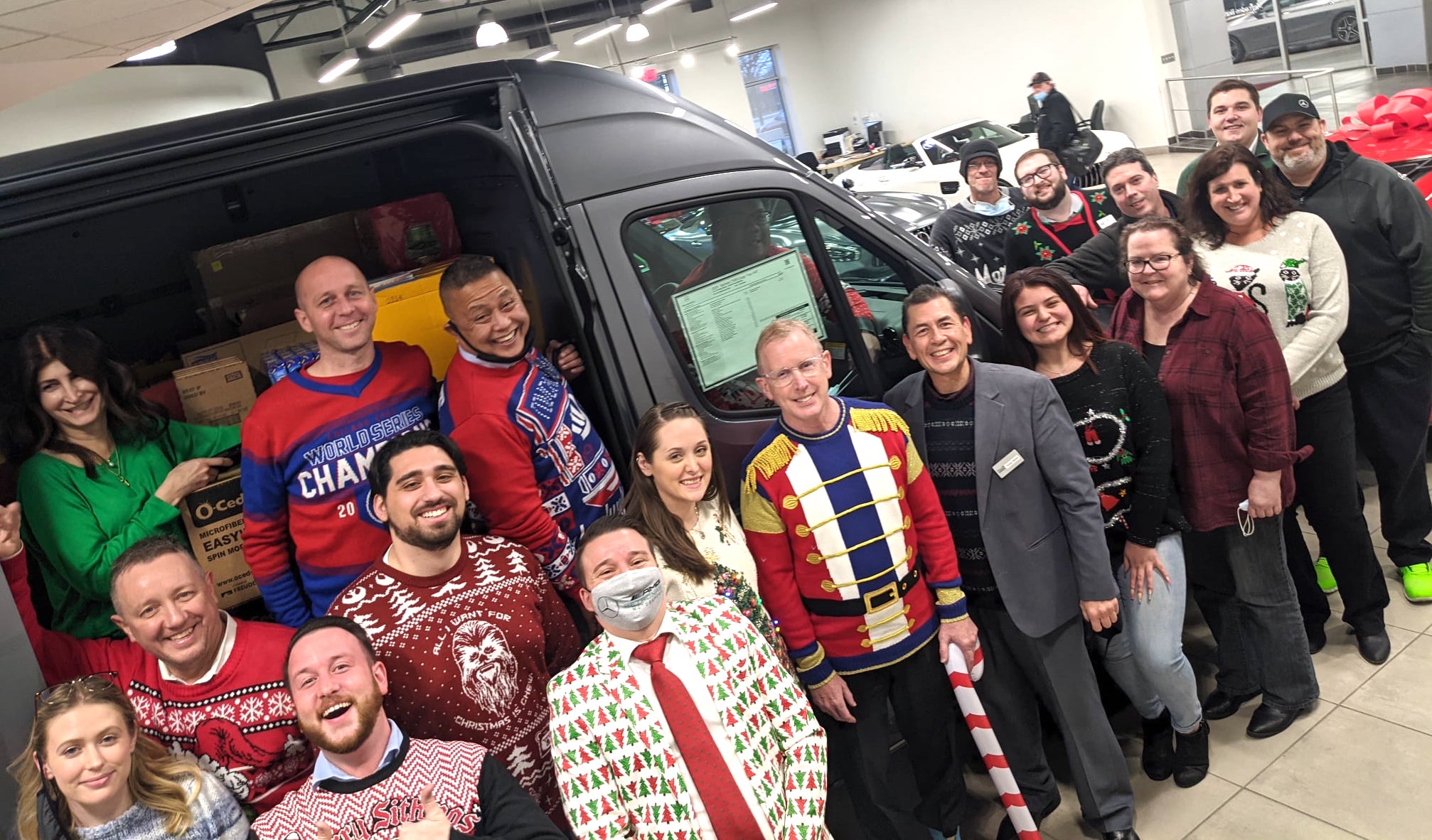 (2020 Winners, Mercedes-Benz of Hoffman Estates)
Even at the height of the pandemic in 2020, Zeigler Auto Group was able to collect 13,500 items for those in need, with Mercedes-Benz of Hoffman Estates bringing in 5,000 items. 
The first year the competition was held in 2019, the group donated a total of 5,000 cans to local food shelters in Michigan, Indiana and Illinois with Zeigler Ford of
Elkhart earning the top spot by bringing in a total of 737 cans. 
About Zeigler Automotive Group
Zeigler Automotive Group is one of the largest privately-owned dealer groups in the U.S. with 78 franchises across 35 locations in Wisconsin, Illinois, Indiana, and Michigan. Vehicle brands represented include all of the domestic and the majority of the imported manufacturers.
Besides its extensive automotive portfolio, the organization owns and operates Zeigler Motorsports, an 85,000-square-foot motorsports dealership and action park, offering 19 different powersports brands, plus its own onsite restaurant: Trak Houz Bar & Grill. Additionally, Zeigler Motorsports houses the Elevate Leadership & Team Building Academy, an executive training company.
The Kalamazoo-based dealer group also owns and operates Zeigler Pre-Owned of Chicago, a Carquest Auto Parts store, three Byrider franchises, three finance companies, several insurance firms, and a leasing firm.
Founded in 1975, the organization employs over 2,300 people, ranking among the top 1% of automotive dealers in the nation with estimated annual sales of $2.2 billion for 2022. The family-owned and operated company is well known for its commitment to both customer service and employee satisfaction. Zeigler is regularly recognized as one of the Best and Brightest Companies to Work for in the Nation, also earning similar accolades in Wisconsin, Chicago, and Michigan.