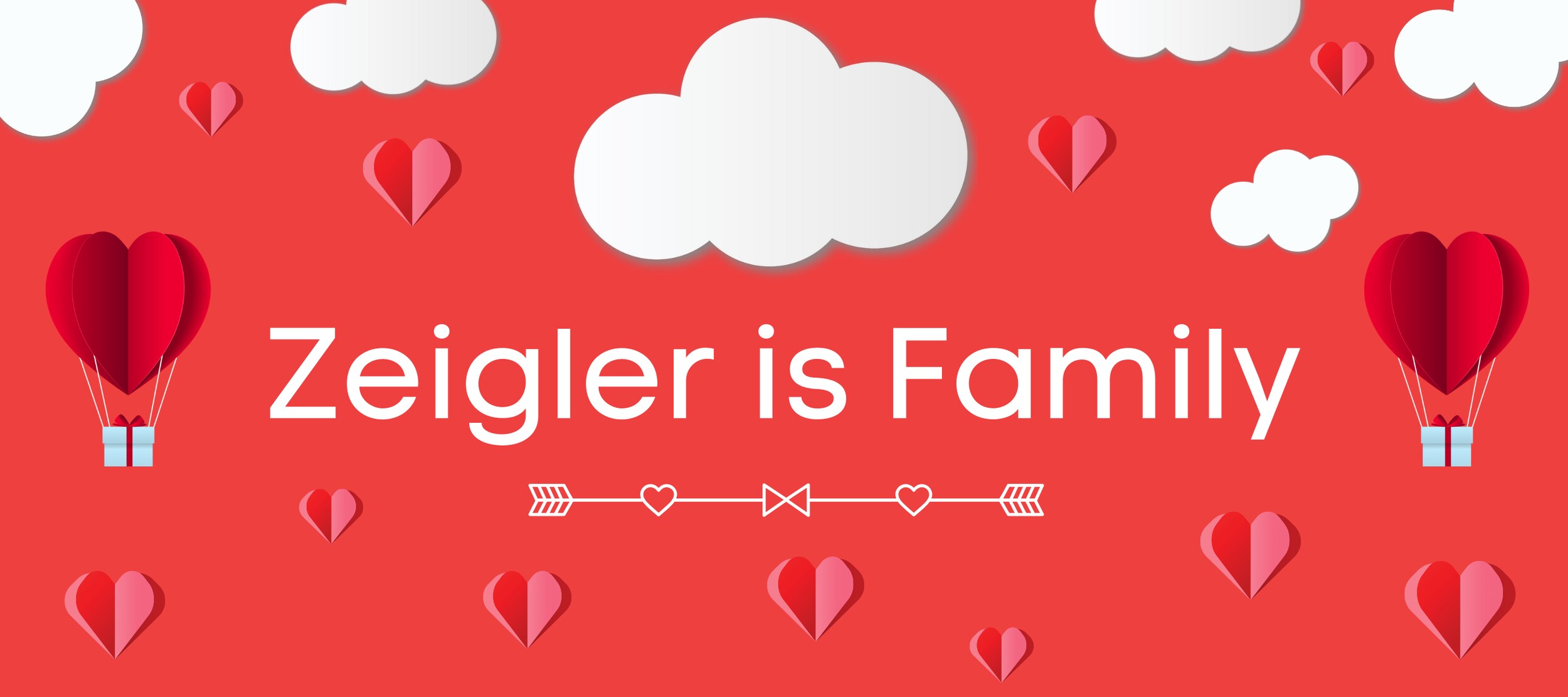 Zeigler is Family - Valentine's Day Feature - Part 1
Zeigler Auto Group is proud to present a special Valentine's Day feature: Zeigler is Family.  In this 3-part story, you'll get to know some of our Zeigler families, with many spanning various generations. Keep reading now to hear about their experiences working with their loved ones and what sets Zeigler apart in this regard. Also look out for Parts 2 and 3, debuting on Wednesday and Friday, this week!
Kalamazoo, Michigan (February 14, 2022) - At Zeigler our mission is "Our family providing your family with the ultimate automotive experience," so when it came to giving our families the opportunity to work together, it made perfect sense. This week we will be featuring families from all over our automotive group, with many spanning various generations, and talking to them about what it means to be part of the Zeigler family.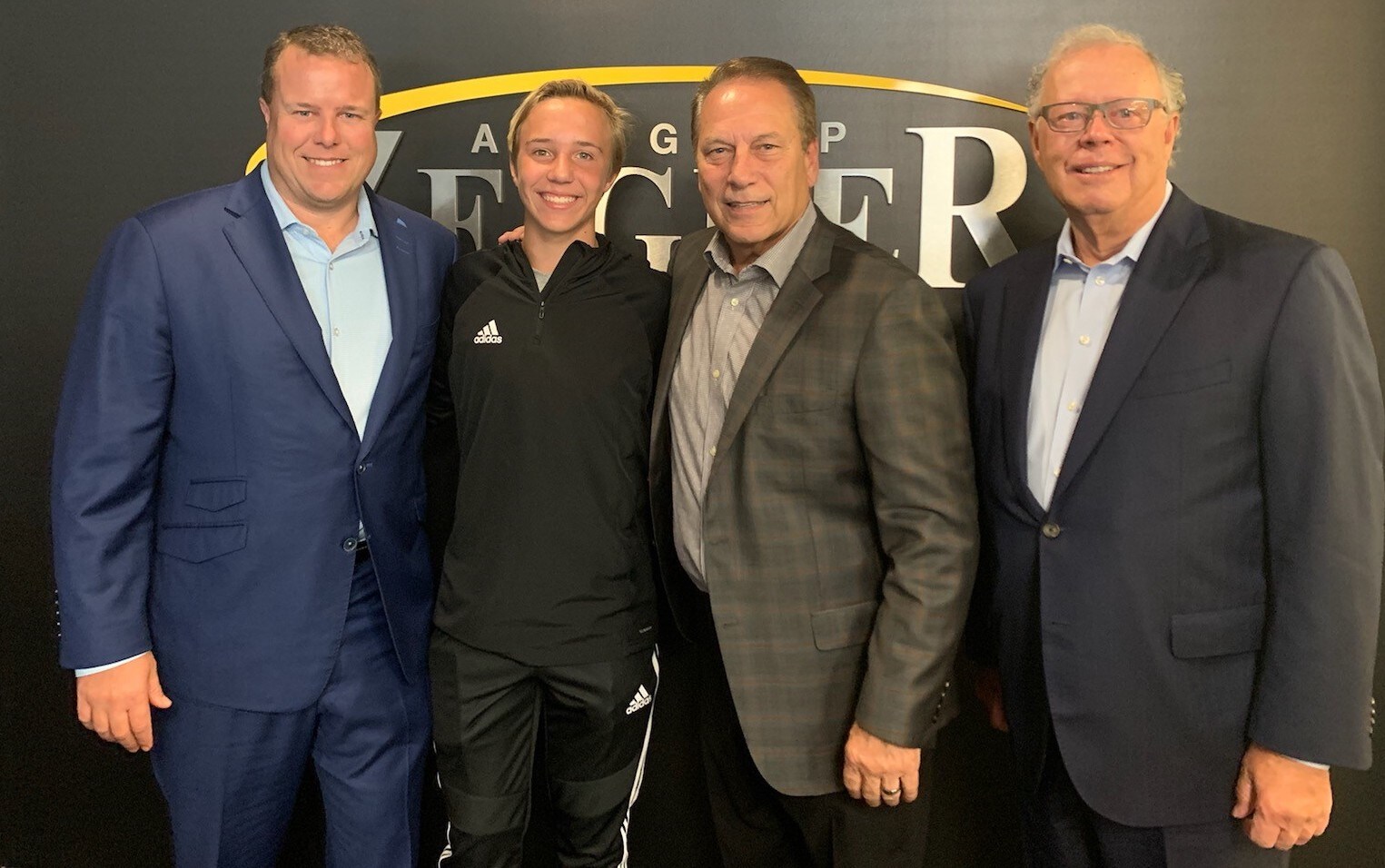 (Aaron Zeigler, Avery Zeigler, Coach Tom Izzo, Harold Zeigler)
Family has always played a huge role in the foundation of Zeigler Auto Group. Harold Zeigler purchased and opened his original Zeigler Ford dealership in 1975 in Lowell Michigan. It was the beginning of a the Zeigler family legacy. Aaron Zeigler started working part-time at just 16 years old, later taking the reigns as CEO at just 28. Under his leadership, Zeigler has become one of the largest privately owned dealer groups in the nation, employing over 2,300 people, with estimated annual sales of $2.2 billion for 2022. 
Our award-winning organization is frequently recognized as a great place to work! In fact, it has earned the title of  one of the Best and Brightest Companies to Work for in the Nation for three consecutive years, also earning similar accolades in Chicago and Michigan. Even during the pandemic, Zeigler made front page news taking a top spot in Glassdoor Economic Research Work-Life Balance Study!
So what sets Zeigler apart? When we say we're family we really mean it. 
---
HUSBAND & WIFE  - HANNAH & JACOB ALDRICH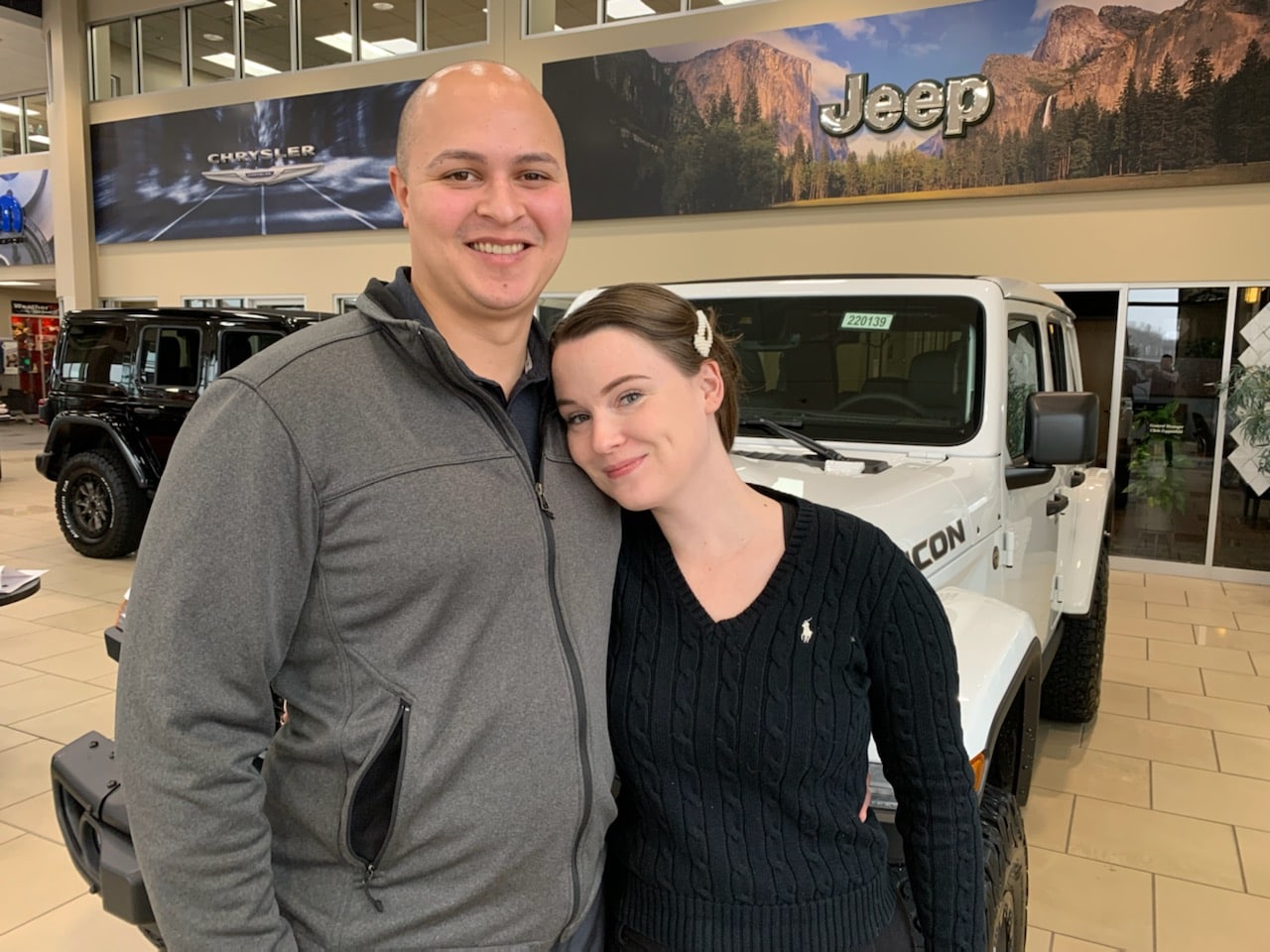 "It means a lot to us to be able to work together, all of the flexibility and encouragement is so highly appreciated. The Zeigler Auto group lets us set a whole new meaning to the work life balance most people strive for. The full time plus hours would normally keep us apart, but being able to work together has brought us closer together as a couple and made Zeigler a part of our family too."
Hannah & Jacob Aldrich, Zeigler Chrysler Grandville
---
FATHER & SON - MIKE & NATE VAN RYN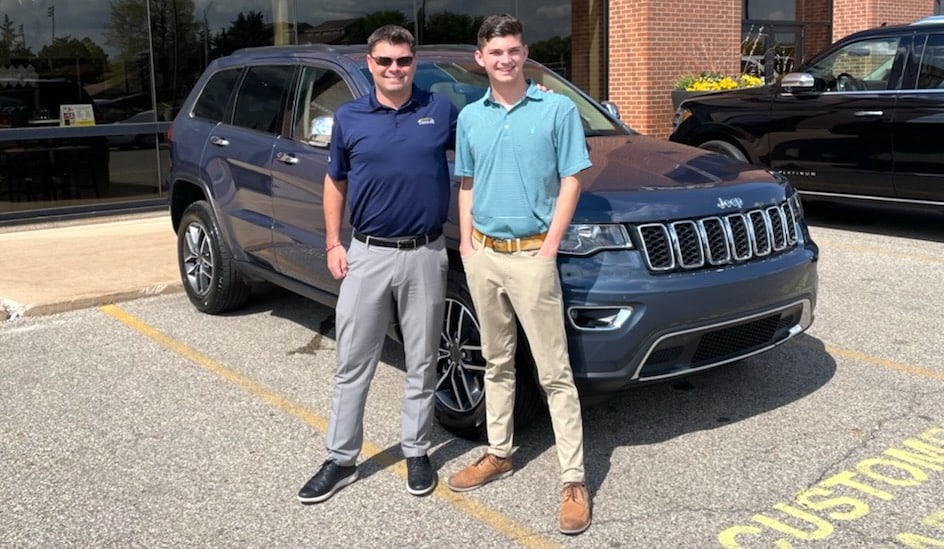 "When I took a leap of faith and joined Zeigler Auto Group 17 years ago I never imagined in my wildest dreams that I would be able to have my son working for the organization!  To see Nate's success within the organization is very impactful.  At times we get to be together in meetings, leadership development and also guest speakers!  I enjoy this thoroughly!  I am very proud of what he has accomplished and what is ahead for him!"
Mike Van Ryn, Director of Talent Development, Zeigler Auto Group
"Growing up I never expected to be working at an organization with my dad. Working here since I was 16 and being around my dad at work has been a great experience. I am thankful to be at a company that embraces family working together."
Nate Van Ryn, 
Sales Consultant, 
Zeigler Grandville
---
THREE GENERATIONS - FATHER, DAUGHTER & GRANDSON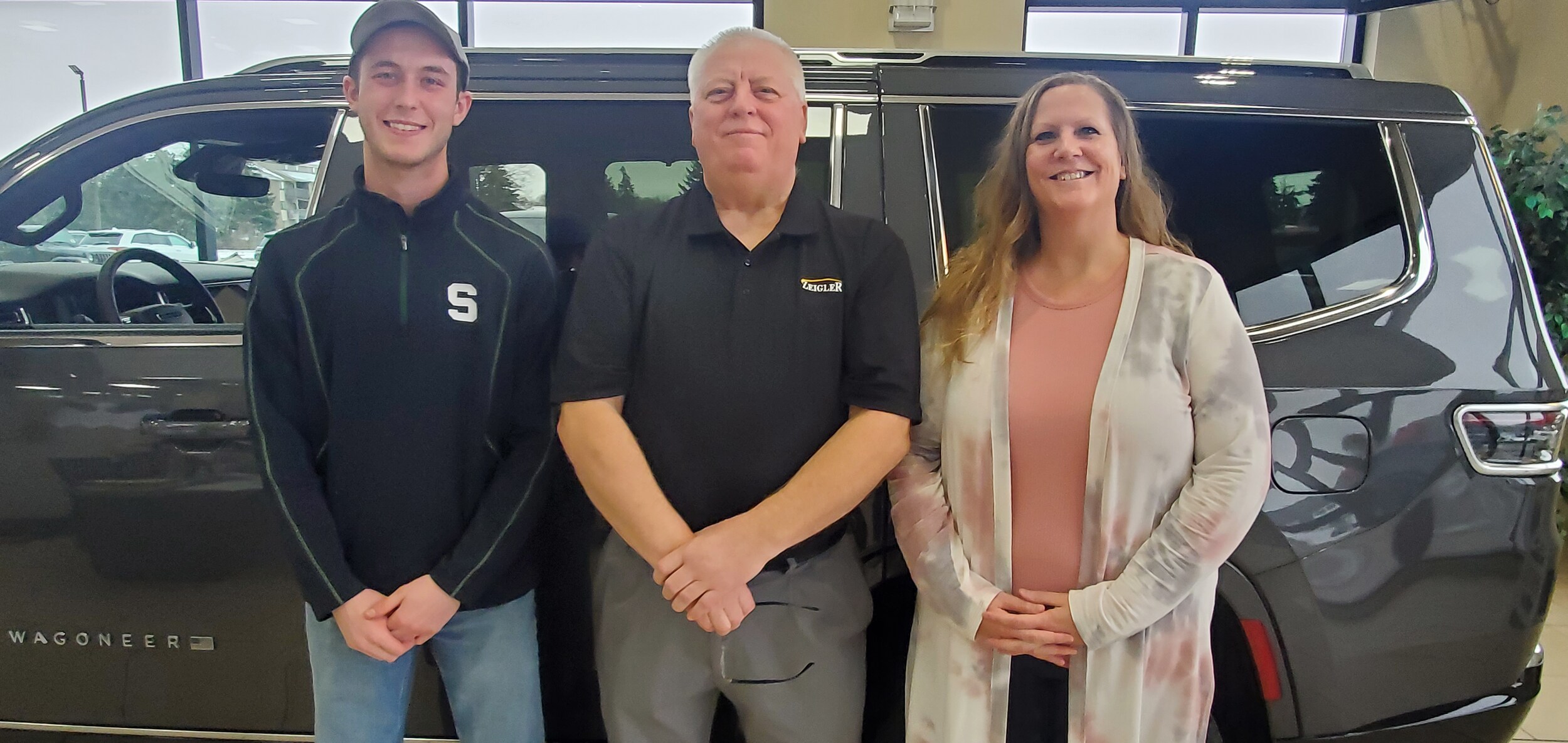 Ron Corson, Grandville Asst Service Manager
Daughter Rhonda Corson, Grandville Office Manager
Grandson Travis Lubbers, Grandville Parts Warehouse
I actually like coming in and being able to see them everyday, because you know we live separately outside of work, we try to get together as a family a couple of times a month but just to be able to see them say hi to them see how they are doing every day is a wonderful thing you know, or even just to touch base every day, even if it's just a hey, how are you today, have a great day. It's just great to keep in touch that way."
Rhonda Corson, Office Manager, Zeigler Grandville
---
FATHER & SON - JASON & ZACH CARDIS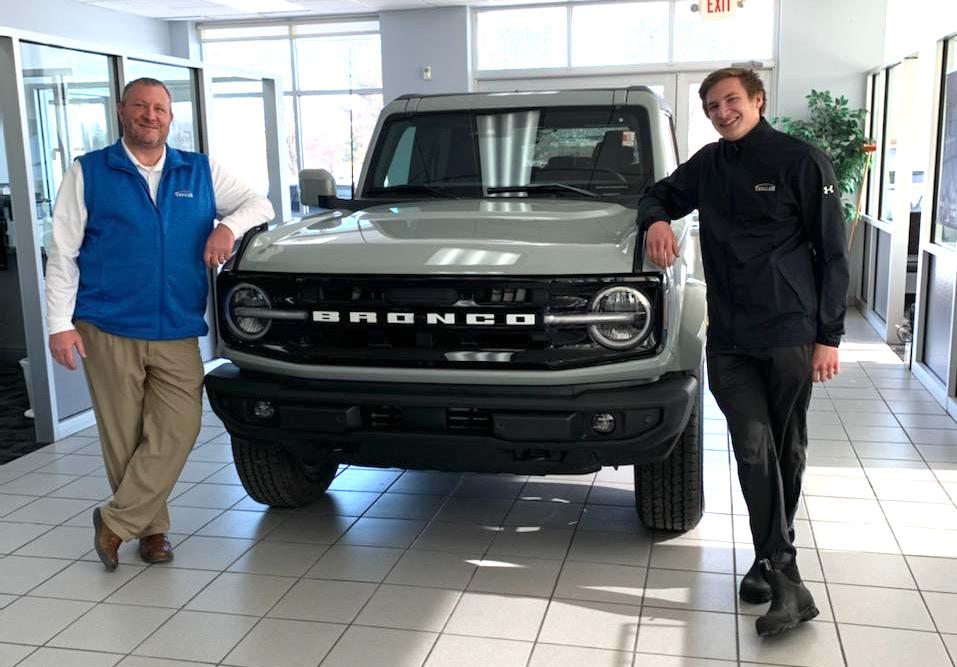 "Having the privilege to not only work at Zeigler, but to work alongside my dad, is a dream come true! I am able to reflect on my childhood and how fortunate I was. But now, I can see, first-hand, what my dad had to do every single day to provide for me and my siblings. Now that I am actually living it, I have an advantage when I want to start my own family and have my own kids. I am able to replicate his work ethic, attitude, and effort in my personal life and also in my professional life because I see it every day. He is my role model, mentor, and hero."
Zach Cardis, Sales Consultant,  Zeigler Lowell 
"It's an amazing thing to watch, your son following in your footsteps with so much Drive and Integrity to succeed. I couldn't ask for a better conformation of how I raised Zach then to watch him, not only have the passion, but the Execution to win. Working and building my business, my Reputation, has meant everything to me. Customers know if they want a great experience, they can come to Zeigler and see Jason. After 27 years now, to see Zach with all the same qualities that made me successful, is just a great feeling. The Zeigler Auto Group Values is truly a roadmap to success."  
 Jason Cardis, Business Manager/Finance,  Zeigler Lowell
---
CLICK BELOW TO LISTEN TO OUR PODCAST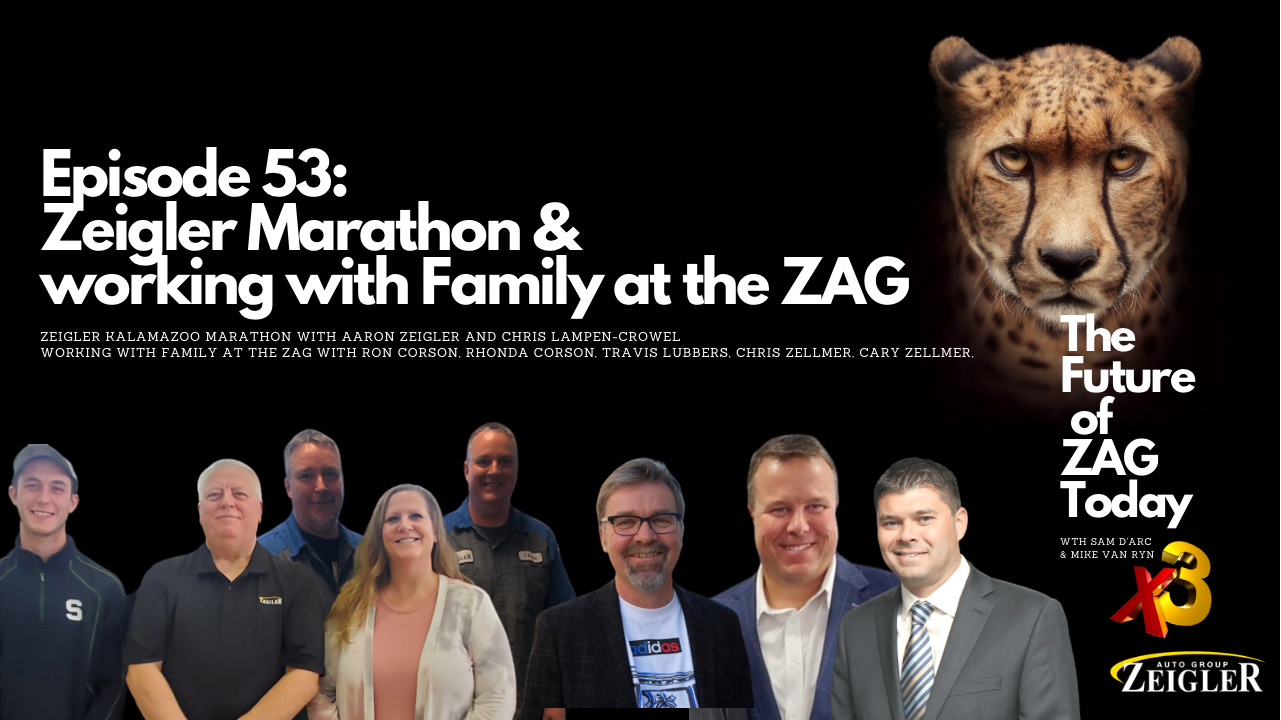 Zeigler Automotive Group is one of the largest privately-owned dealer groups in the U.S. with 78 franchises across 35 locations in Wisconsin, Illinois, Indiana, and Michigan. Vehicle brands represented include all of the domestic and the majority of the imported manufacturers.
Besides its extensive automotive portfolio, the organization owns and operates Zeigler Motorsports, an 85,000-square-foot motorsports dealership and action park, offering 19 different powersports brands, plus its own onsite restaurant: Trak Houz Bar & Grill. Additionally, Zeigler Motorsports houses the Elevate Leadership & Team Building Academy, an executive training company.
The Kalamazoo-based dealer group also owns and operates Zeigler Pre-Owned of Chicago, a Carquest Auto Parts store, three Byrider franchises, three finance companies, several insurance firms, and a leasing firm.
Founded in 1975, the organization employs over 2,300 people, ranking among the top 1% of automotive dealers in the nation with estimated annual sales of $2.2 billion for 2022. The family-owned and operated company is well known for its commitment to both customer service and employee satisfaction. Zeigler is regularly recognized as one of the Best and Brightest Companies to Work for in the Nation, also earning similar accolades in Chicago and Michigan.