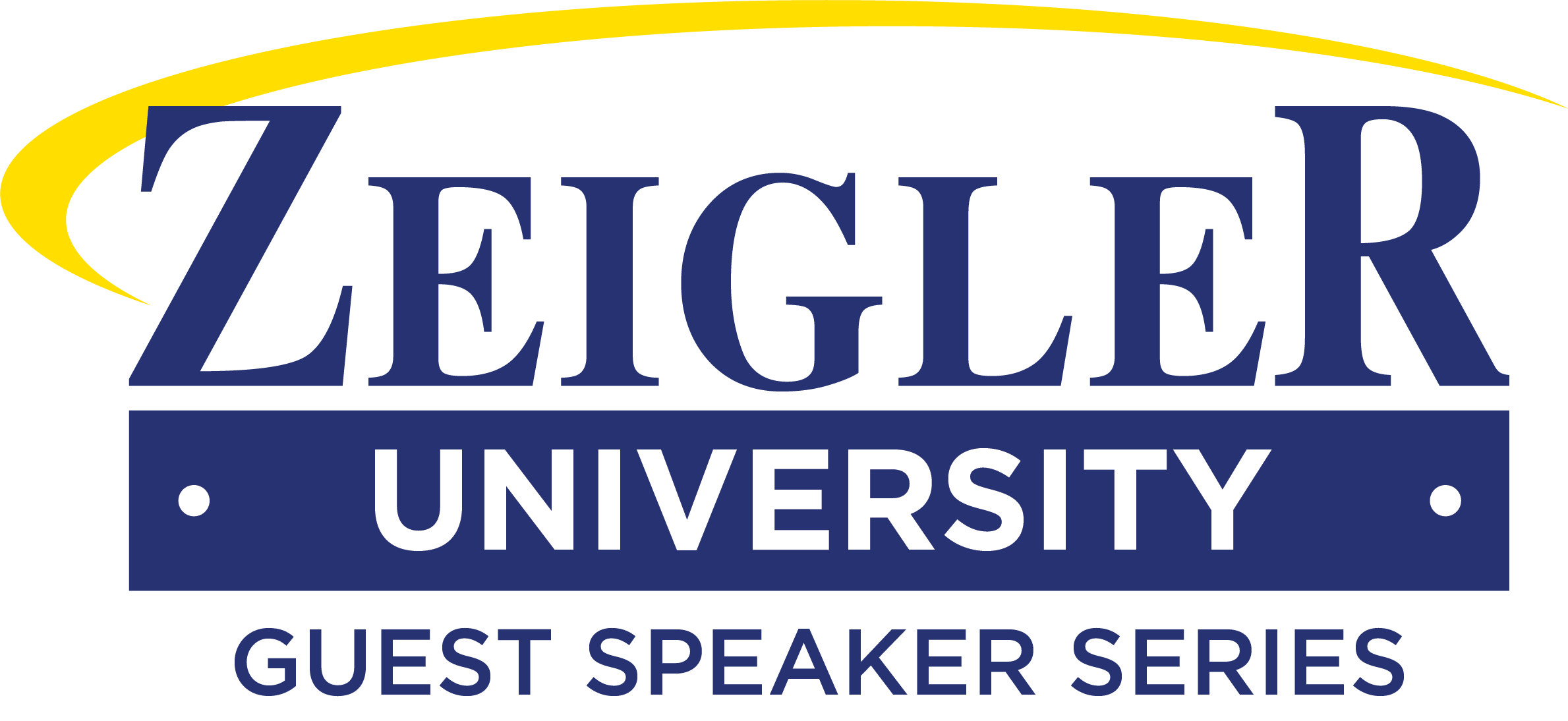 ---
RECAP: U.S Navy SEAL Captain Tom Chaby Returns As Zeigler University Guest Speaker

Renowned public speaker and retired U.S. Navy SEAL Captain Tom Chaby visited Zeigler Auto Group in person, delivering two inspiring sessions for the Zeigler University Guest Speaker Series on February 16 and 17, 2021.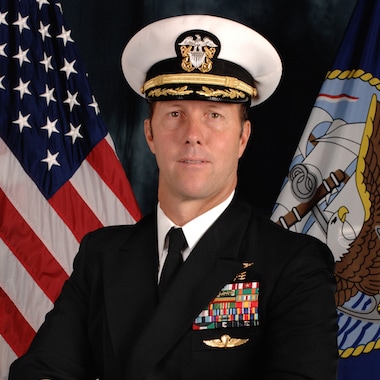 During his two-day stint as a Zeigler University Guest Speaker Series presenter, U.S. Navy Captain Tom Chaby (SEAL, Retired) discussed performance optimization and team effectiveness. The first topic focused on how to become a better individual by improving on every area of your life; while the latter focused on what it takes to build an effective team and how to become a productive part of that team.
When asked what was his favorite thing about being part of the Zeigler University Guest Speaker Series, he replied that he loved how engaging Aaron Zeigler and Mike VanRyn were when it came to full spectrum development, something that he focuses heavily on in his sessions.
Captain Chaby says success fundamentally comes down to becoming a more disciplined thinker and working on yourself even if it's just a little every day. "I accomplish my goals through the principle of marginalized gains… just 1% more a day... just get a little better everyday."
"Having a disciplined mind is a skill. It's not a genetic blessing like being super fast, super tall or super strong, anyone can have a disciplined mind." His methodology includes awareness, education, low-risk application, high-risk application and finally mastering your target skills.

This way of thinking has helped him excel in numerous parts of his life including "owning COVID-19," prioritizing his family, and rebranding himself by starting his new company T3 Advantage during the pandemic. He says his main motivation comes from helping people, especially veterans, and maintaining control over his own time. Another deep motivator is his family, which includes his wife of 14 years Allison and his two sons, aged 10 and 12.
In terms of his motivation for joining the U.S. Navy Seals, he says it came from his love of being part of a team. After leaving college and having played football, done track and snow skied competitively, he fit in perfectly into the Seals structure.

Throughout his U.S. Navy Seals career of 26 years, Captain Chaby spent over 12 years deployed to over 70 countries around the world, leading special operations at every level. Shortly after 9/11, He deployed to Afghanistan leading a Task Unit of 50 SEALs and support personnel conducting special operations in support of the initial stages of Operation ENDURING FREEDOM.  During the latter part of the critical fight in Fallujah, Tom led a Task Force of over 400 personnel conducting full spectrum special operations in support of Operation IRAQI FREEDOM.  Earlier in his career, Tom lived in South America leading Counter Drug Operations throughout Colombia and the region.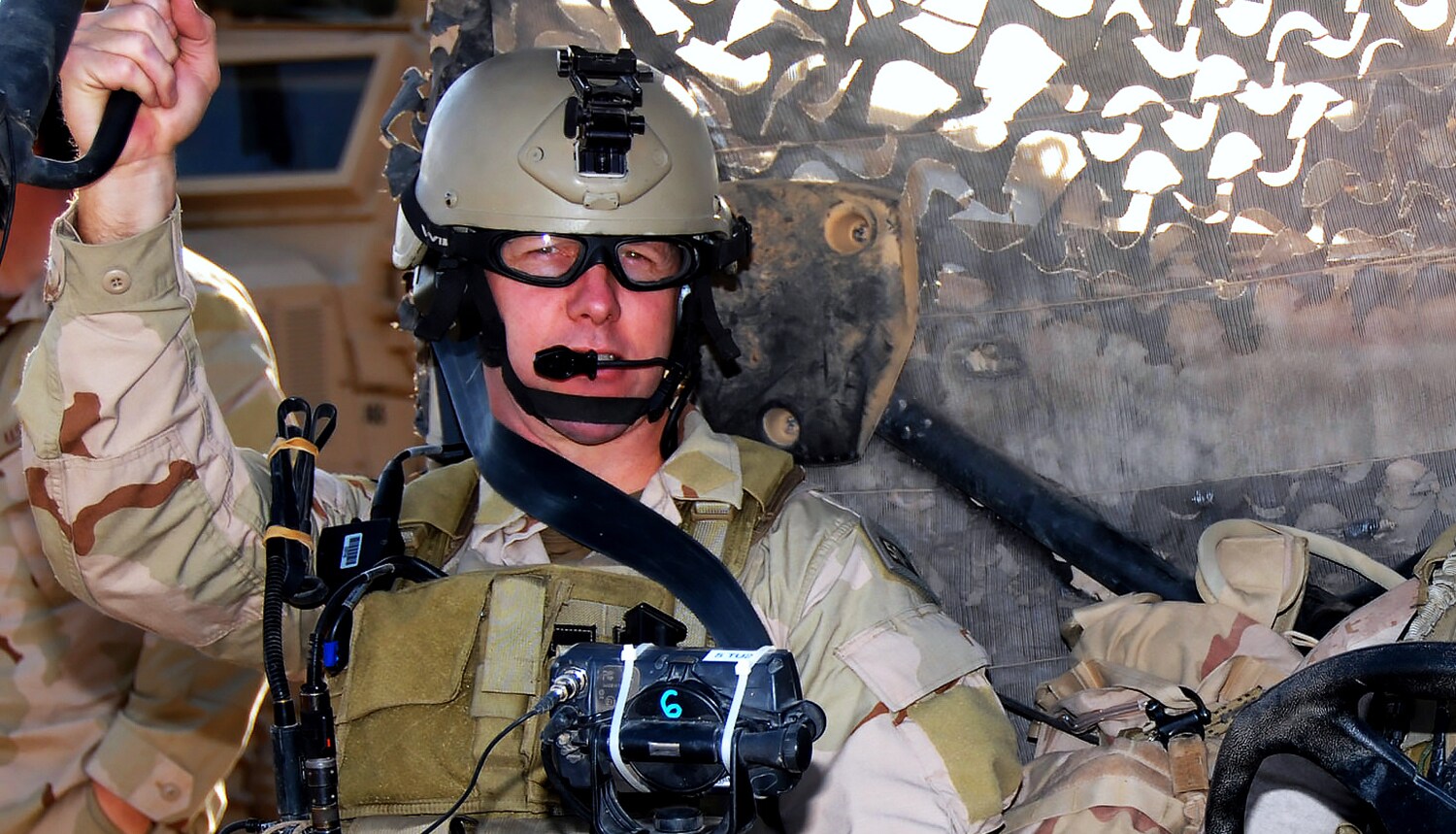 "I accomplish my goals through the principle of marginalized gains… just 1% more a day...

just get a little better everyday."
As a Navy Seal he had three jobs that played a pivotal role in his current profession as a renowned public speaker: SEAL Instructor, Deputy Director of Training and Director of U.S. Special Operations Command (USSOCOM).
Although he eventually mastered public speaking through these jobs, he wasn't always so great at it. He recalled his freshman year in college when his professor actually laughed at him during his presentation and gave him a D for the public speaking assignment. He said it was ultimately the best thing that could have happened to him in this regard because it pushed him to get better. "When I learned that I could become a more disciplined thinker and not allow those ineffective thoughts to govern me, it changed everything."
As a SEAL instructor he trained young men to become SEALs later moving on to Deputy Director of Training, the number two position in the U.S. Navy SEAL University, where they offered 63 different courses, including SEAL pipeline training, leadership training, and safety training. Finally, while directing the US Special Operations Command (USSOCOM), he played a major part in the Navy's Post Spectrum Resilience program that was designed to help SEALs build resilience ahead of time, giving them the support to be better equipped physically, psychologically, socially, and spiritually. 
During this time, he even created a multi-year suicide prevention-working group comprised of surviving spouses and teammates to incubate de-institutionalized solutions to suicide prevention. 
Today prevention and outreach continues to be a personal mission for him having lost several team mates to suicide. One in particular was Commander Joe Price. "He was strong, he was resilient, he was a family man, he was a great athlete but he fell victim to suicide and it made no sense to me." He says this is why it's so important to him that veterans receive the support they need before it's too late. He continues to advocate for the importance of awareness and education with his work and results featured in the NY Times, USA Today, Sports Illustrated and more.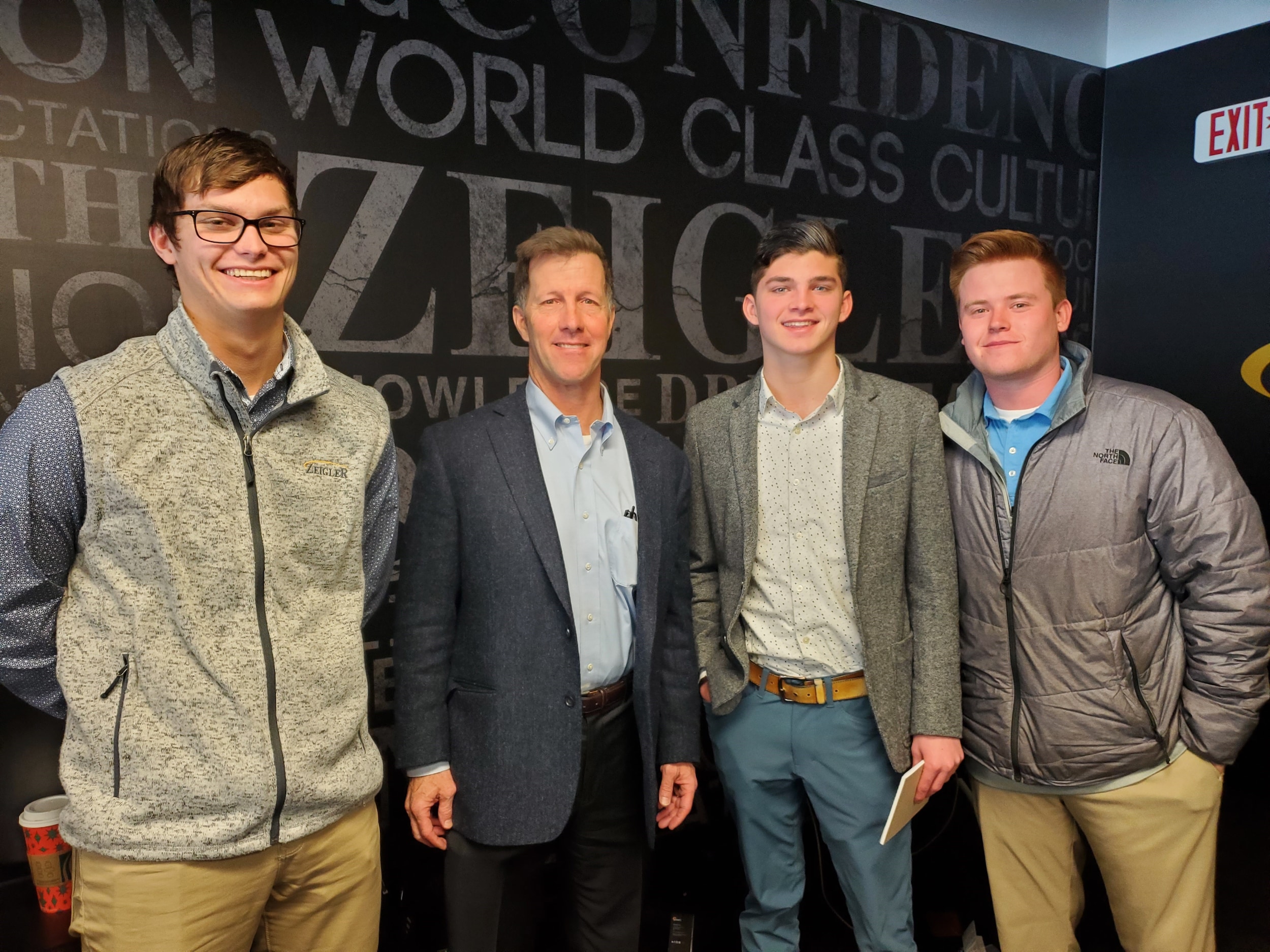 Zeigler University is an internal leadership and development pro
gram within the Zeigler Automotive Group organization dedicated to attracting, training, and retaining the best talent in the industry. 
The program includes one-on-one mentoring, strategic recruiting; and programs such as the Zeigler University Speaker Series with past celebrity guest speaker appearances that include Grant Cardone, Bill Rancic, PJ Fleck, and more.
Zeigler Automotive Group is one of the largest privately-owned dealer groups in the nation with 75 franchises and 30 locations in Illinois, Indiana and Michigan. Vehicle brands represented include all of the domestic and the majority of the imported manufacturers.
Founded in 1975, the company ranks among the top 1% of automotive dealers in the U.S., and has earned recognition for its commitment to both customer service and employee satisfaction. Recently, Zeigler Automotive Group was named one of the 101 Best and Brightest Companies to Work for in Illinois and Michigan