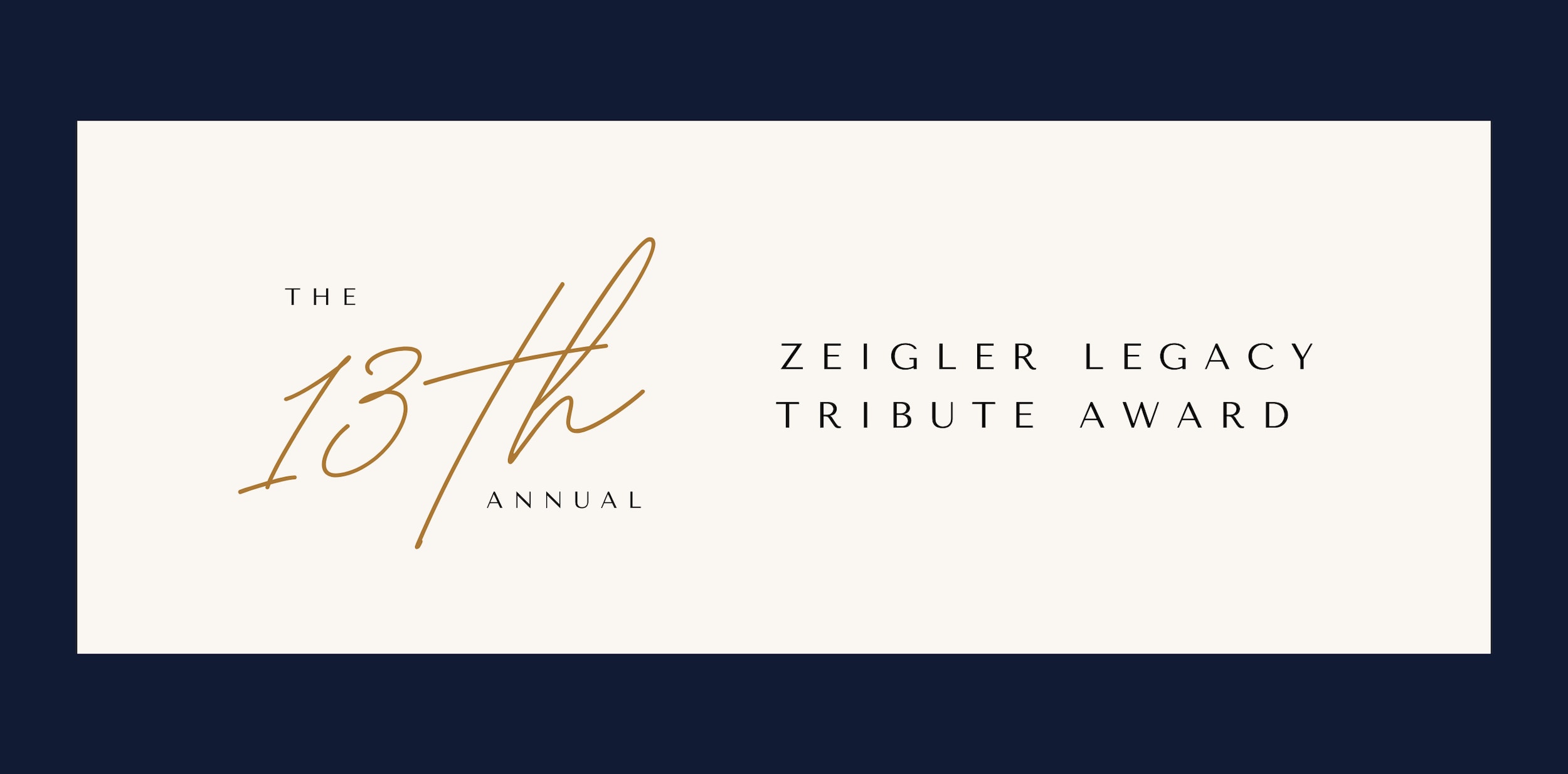 Chryl Procarione and Chris Zeppenfeld Honored with Coveted 2021 Zeigler Legacy Tribute Award
Zeigler Auto Group presents two new winners with its coveted Zeigler Legacy Tribute Award at its annual holiday party on Saturday, December 11, 2021, naming Zeigler Controller Chryl Procarione, and Grandville and Lowell GM Chris Zeppenfeld, as its newest honorees. The Zeigler Legacy Tribute is the highest honor anyone can receive at the organization, exemplifying a leader who has impacted numerous lives throughout their tenure at the organization. 
Kalamazoo, Michigan (December 20, 2021) -- Chris Zeppenfeld, GM at Zeigler Grandville and Lowell and Chryl Procarione, Zeigler's Controller, were awarded this year's Zeigler Legacy Tribute Award at Zeigler Auto Group's annual holiday party. The Zeigler Legacy Tribute is a coveted award that exemplifies a leader who has impacted numerous lives throughout their tenure at the organization.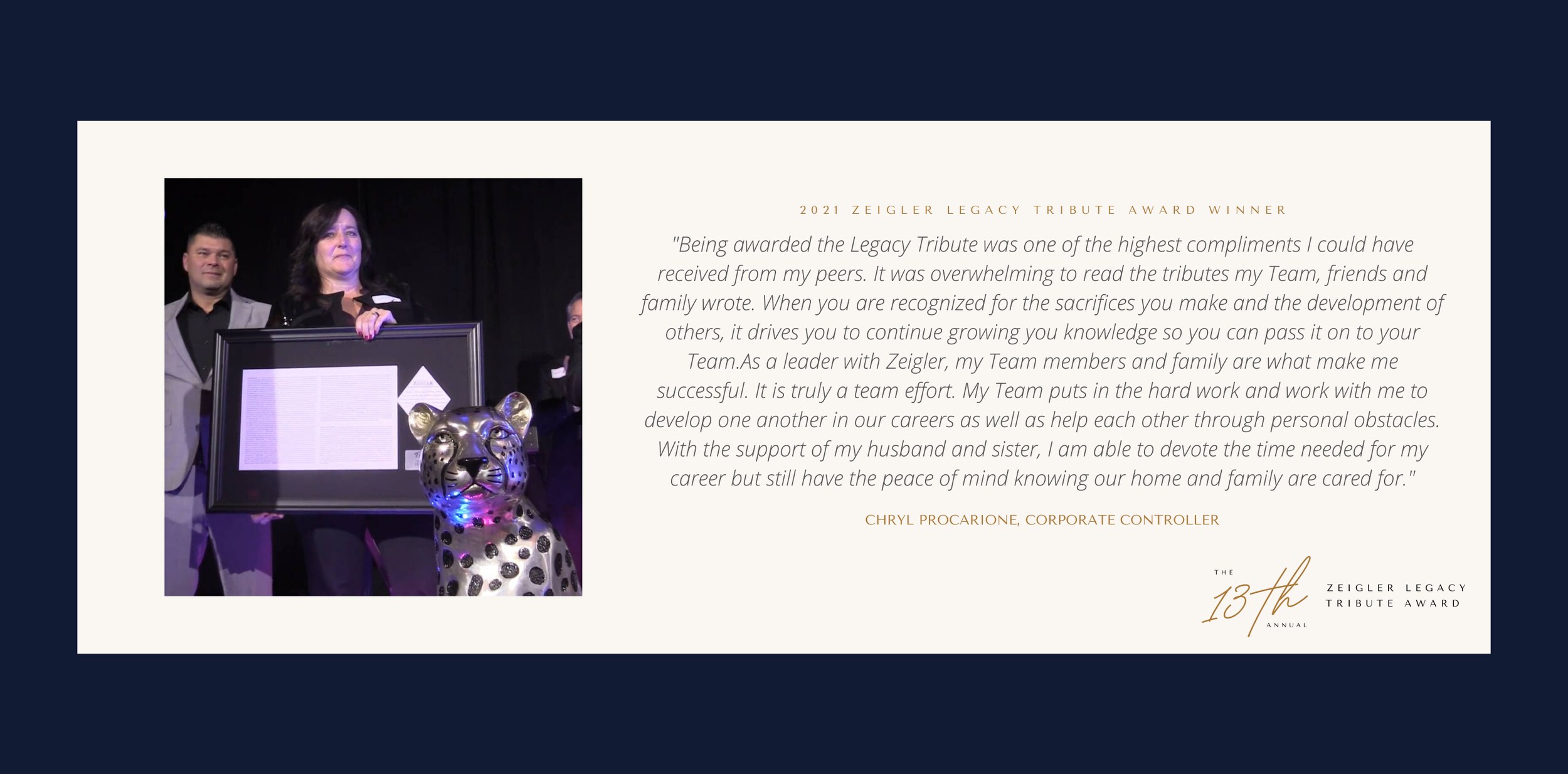 "Being awarded the Legacy Tribute was one of the highest compliments I could have received from my peers. It was overwhelming to read the tributes my Team, friends and family wrote. When you are recognized for the sacrifices you make and the development of others, it drives you to continue growing you knowledge so you can pass it on to your Team.As a leader with Zeigler, my Team members and family are what make me successful. It is truly a team effort. My Team puts in the hard work and work with me to develop one another in our careers as well as help each other through personal obstacles.  With the support of my husband and sister, I am able to devote the time needed for my career but still have the peace of mind knowing our home and family are cared for, said Chryl Procarione, Zeigler's Controller and 2021 Zeigler Legacy Tribute Award Winner.
Since 2009 the award has been the highest honor anyone can receive at Zeigler with one or two winners chosen annually and announced at the organization's holiday party in Kalamazoo. The winners are presented with a beautifully framed award with their name, and a written diamond drop from the company's CEO and president Aaron J. Zeigler, as well as countless other messages from friends, family and team members.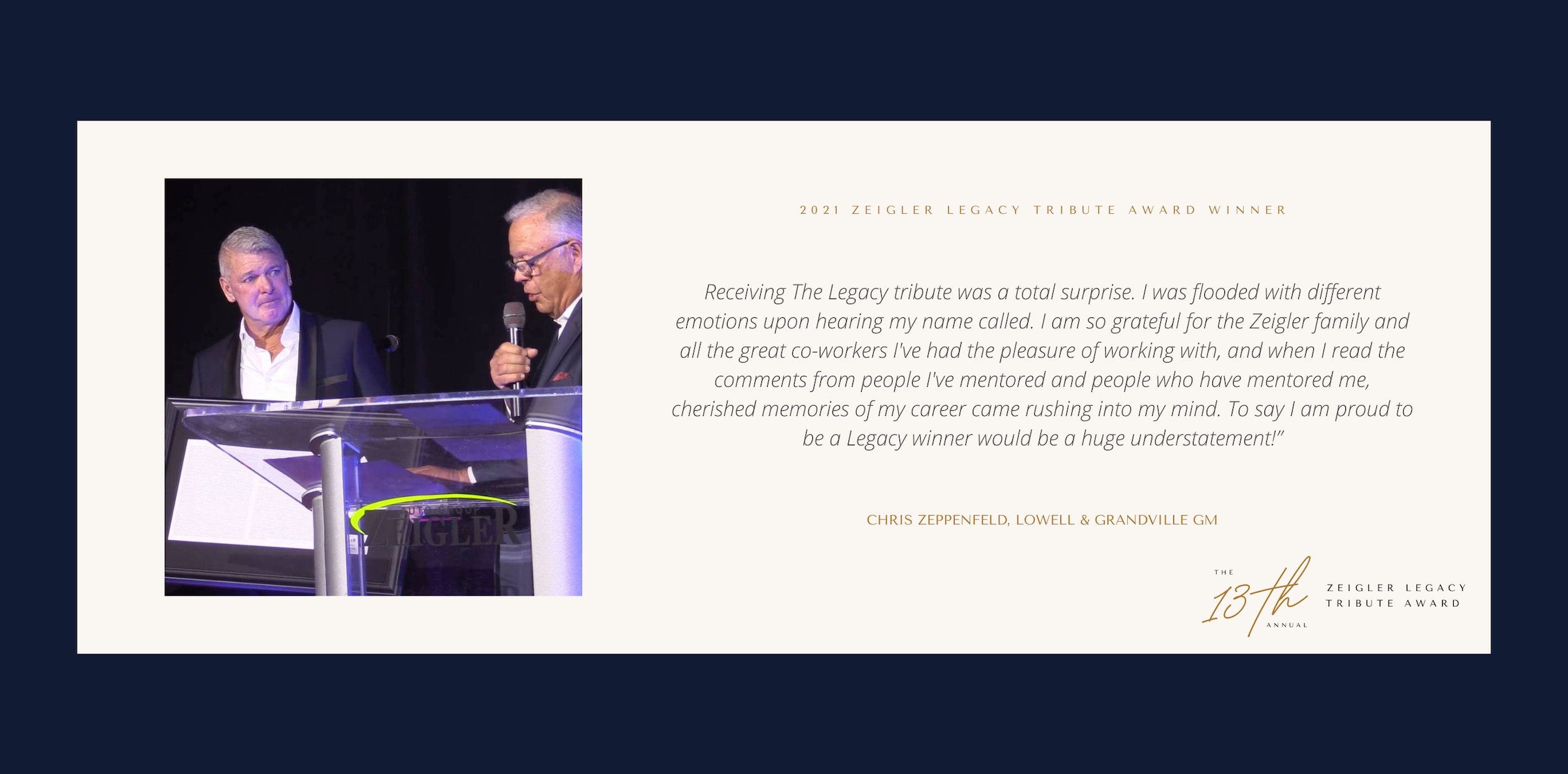 "Receiving The Legacy tribute was a total surprise. I was flooded with different emotions upon hearing my name called. I am so grateful for the Zeigler family and all the great co-workers I've had the pleasure of working with, and when I read the comments from people I've mentored and people who have mentored me, cherished memories of my career came rushing into my mind.  To say I am proud to be a Legacy winner would be a huge understatement," said Chris Zeppenfeld, Lowell & Grandville GM and 2021 Zeigler Legacy Tribute Award Winner.
The award is made the more special with family members often joining the honoree on stage to help Aaron and company founder, Harold Zeigler present the coveted award, while sharing what the award-winner means to them. In short, this award is yet another display of Zeigler's ongoing commitment to sustaining and expanding a World-Class Culture!
Other past winners include notable Zeigler leaders such as Matt Thomas, Mike Van Ryn, Daniel Scheid, Ray Griffin, Kevin Galer, Sandra Klavins-Maslen, Melissa Kuiper, Joe St. Germain, Bob Kuehl, Mike Davidson, David Gould, Lindsey Myers, Tom Kellogg, Bill O'Hara, and Ken Francisco. Also among past winners are current company CEO and president Aaron J. Zeigler, and founder and past CEO and president Harold Zeigler.
Click the images below to watch our event recap video & "One Word" video: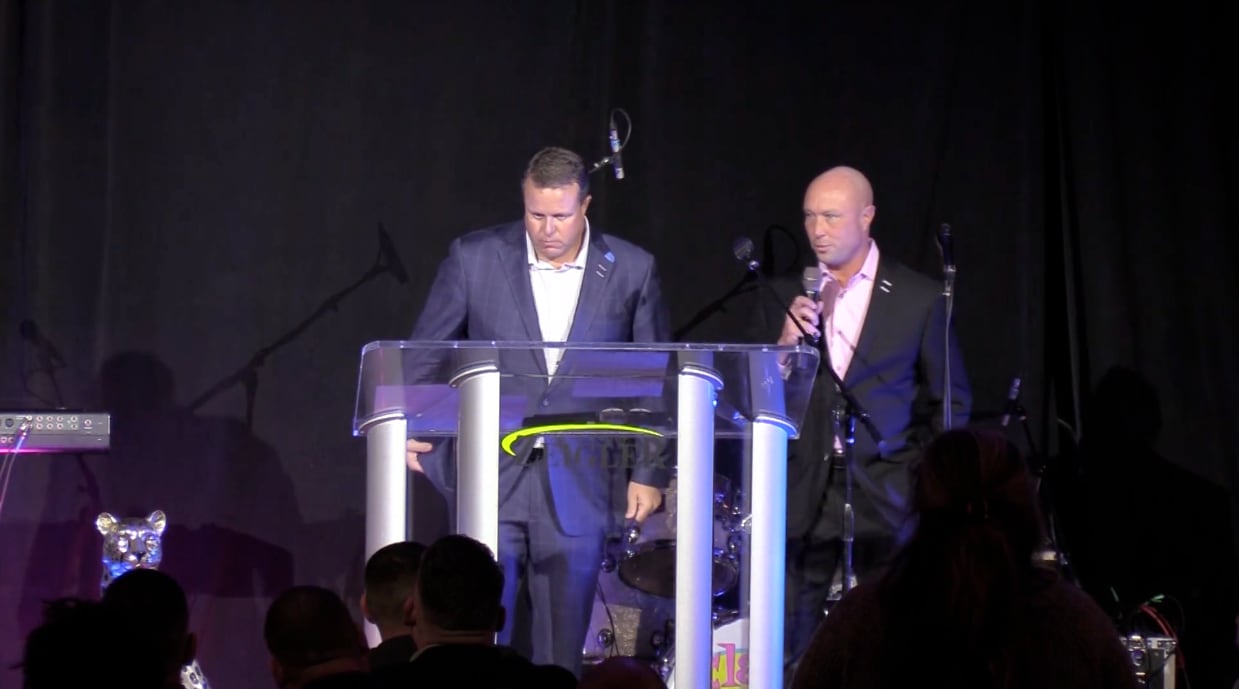 ---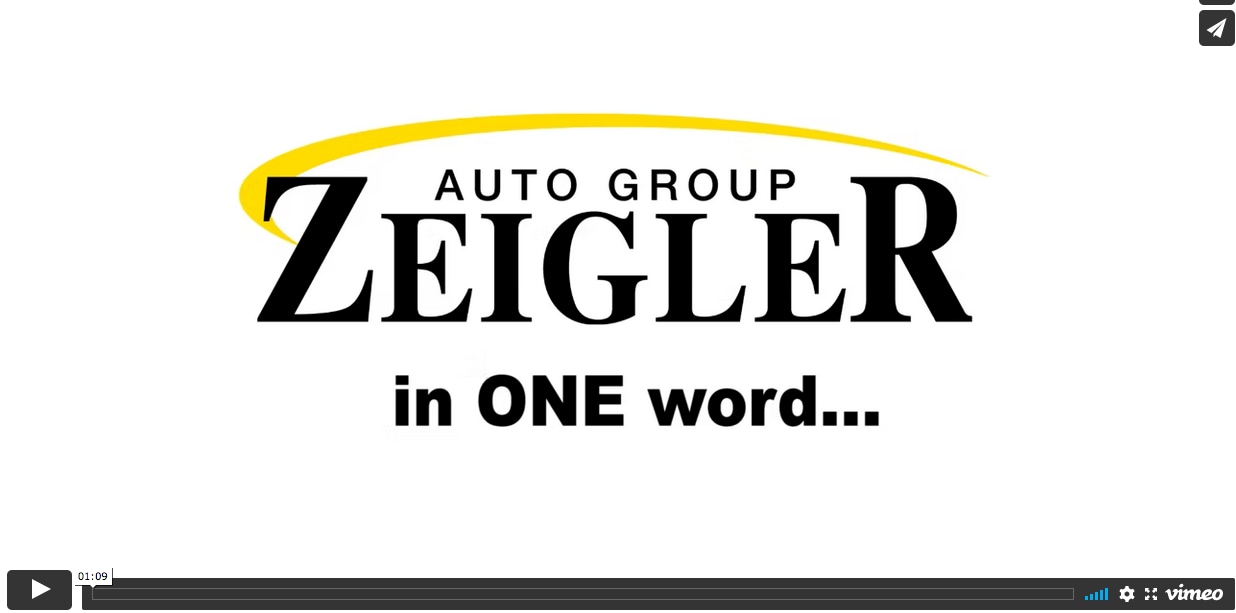 ---
Zeigler Automotive Group is one of the largest privately-owned dealer groups in the U.S. with 78 franchises across 35 locations in Wisconsin, Illinois, Indiana, and Michigan. Vehicle brands represented include all of the domestic and the majority of the imported manufacturers.
Besides its extensive automotive portfolio, the organization owns and operates Zeigler Motorsports, an 85,000-square-foot motorsports dealership and action park, offering 19 different powersports brands, plus its own onsite restaurant: Trak Houz Bar & Grill. Additionally, Zeigler Motorsports houses the Elevate Leadership & Team Building Academy, an executive training company.
The Kalamazoo-based dealer group also owns and operates Zeigler Pre-Owned of Chicago, a Carquest Auto Parts store, three Byrider franchises, three finance companies, several insurance firms, and a leasing firm.
Founded in 1975, the organization employs over 2,300 people, ranking among the top 1% of automotive dealers in the nation with estimated annual sales of $2.2 billion for 2022. The family-owned and operated company is well known for its commitment to both customer service and employee satisfaction. Zeigler is regularly recognized as one of the Best and Brightest Companies to Work for in the Nation, also earning similar accolades in Chicago and Michigan.