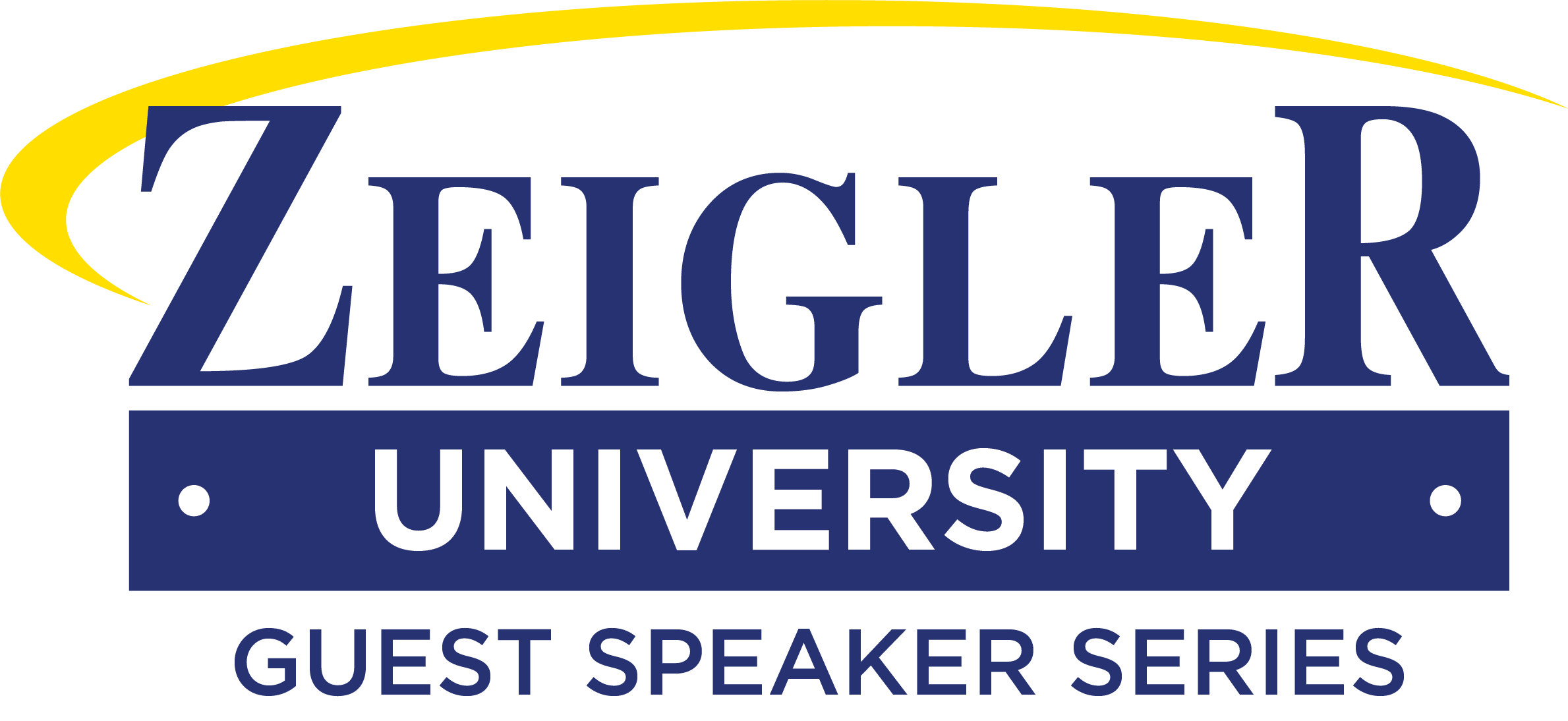 Colette Carlson Lights Up Zeigler University Guest Speaker Series
With Session On Connecting Effectively Through Communication
This past Thursday, October 7, 2021,
Zeigler Auto Group welcomed Speaker 
Hall of Famer Colette Carlson for the latest installment of its highly successful, and long-running Zeigler University Guest Speaker Series, 
which invites entrepreneurs, athletes, innovators and leaders across different industries to share their stories and points of view with the Zeigler team.
Carlson's session examined the importance of connecting when communicating-and how this can make a world of difference in our personal and professional lives.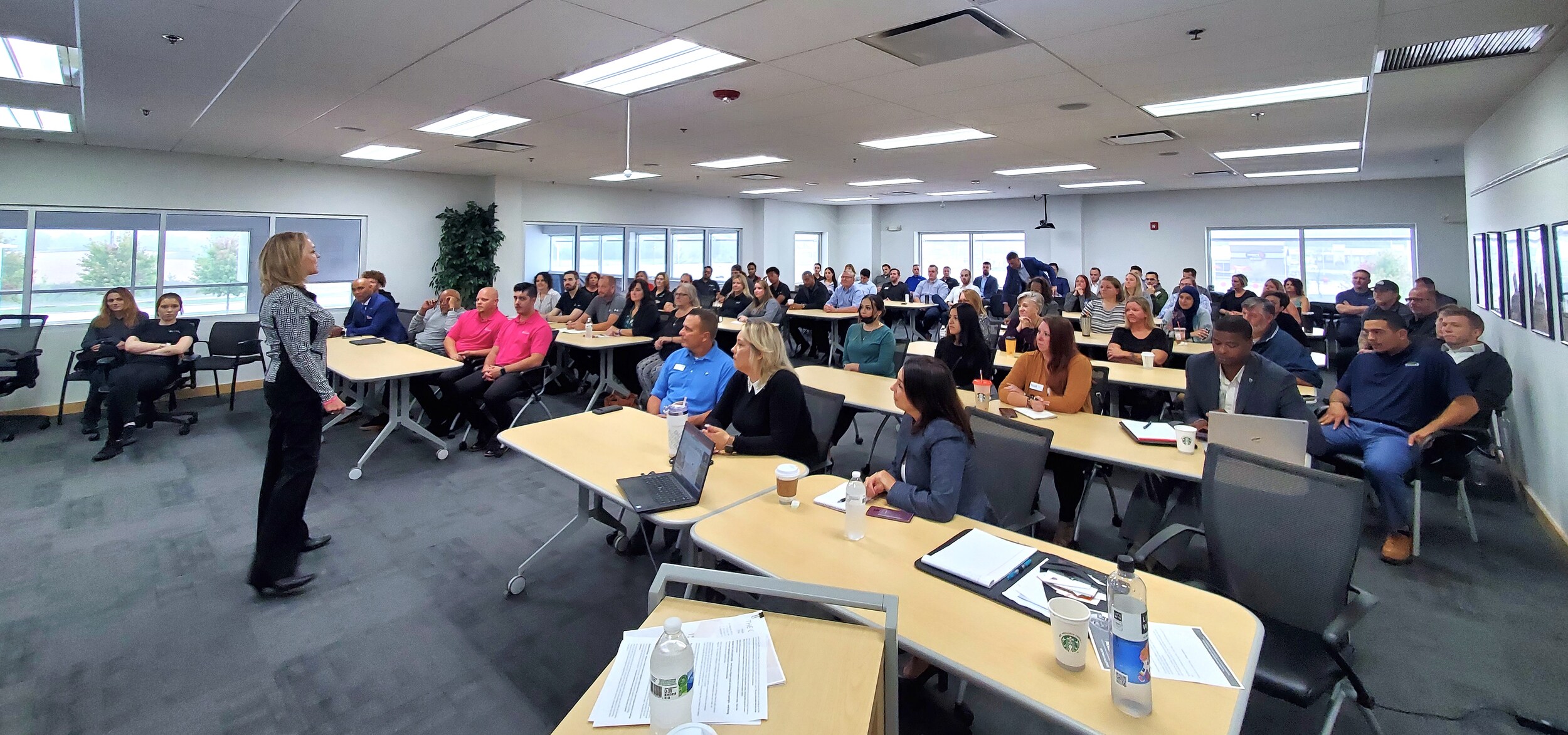 "Be a human highlighter! Light up the room!"
Kalamazoo, Mich. (October 11, 2021) - Colette Carlson joined Zeigler's longstanding and highly successful Zeigler University Guest Speaker Series on Thursday, October 8, 2021 with a session titled: Many Communicate, Few Connect: Practical ways to develop deeper relationships with others through connection, which centered on the important distinction between speaking to someone and communicating effectively by making a connection regardless of situation, location or audience. 
During her session she discussed a number of recommendations for connecting effectively through communication and how this can have a huge impact on your personal and professional life. Her first takeaway was not being afraid to use emotion to convey your message. She explained that showing authenticity can increase your credibility which can in turn help you gain support. Another was aligning your thoughts, words, and actions to build trust and increase influence with those around you. It's not enough to simply think about doing something, nor is it enough to talk about it. While having great intentions is a step in the right direction, executing your ideas makes all the difference. You can earn respect and trust by consistently delivering on what you set out to do. 
One, she said, that is sometimes overlooked because of its simplicity is communicating clearly and honestly. However, when communicating with candor, it's important to remain respectful; while keeping your message clear and concise. More often than not, the receiving party will appreciate your honesty and it will lead to reduced misunderstandings, making your connection with them deeper. And in terms of leadership and team motivation, she emphasized the importance of championing the accomplishments and strengths of every individual on your team, "Be a human highlighter! Light up the room!"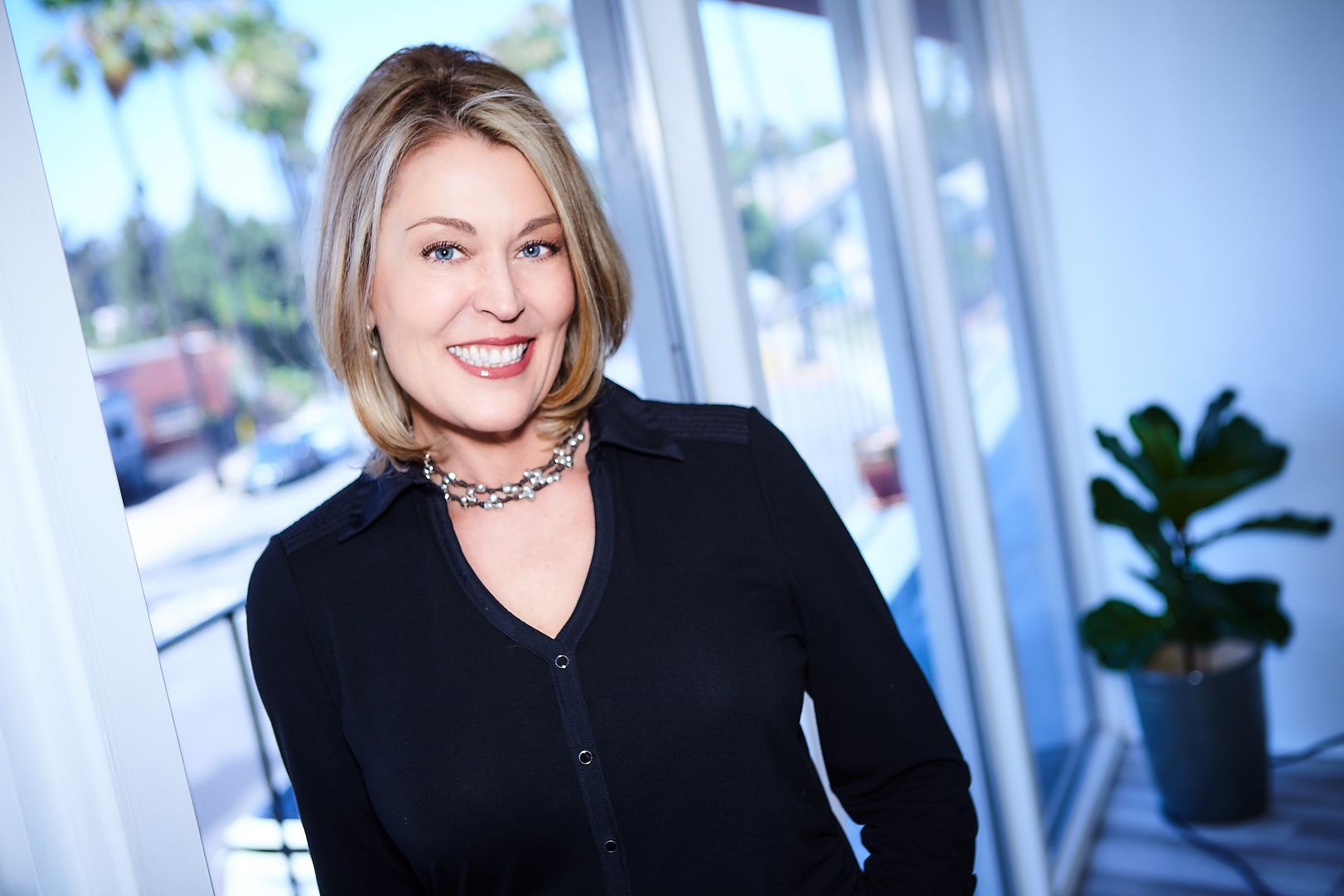 "Colette connected so well with the Team because she was so genuine and relatable.  She shared her own experiences that made you realize you were not the only one out there that had those feelings of fear of looking bad to others, or not projecting a perfect image. When speaking with Colette one on one, she responded to your story in a way that you knew she was hearing you and relating back to your story as well."
-Chryl Procarione, Corporate Controller
Carlson who holds a Masters degree in Human Behavior and is among just 10% of all speakers worldwide to hold the Certified Speaking Professional designation. She has also been inducted into the National Speakers Association's Council of Peers Award for Excellence (CPAE) Speaker Hall of Fame. 
The Zeigler University Guest Speaker Series is part of Zeigler University, an internal leadership and development program within the organization dedicated to attracting, training, and retaining the best talent in the industry.  The Zeigler University Guest Speaker Series focuses on bringing in entrepreneurs, athletes, innovators, and leaders across different industries, to share their stories and points of view with the Zeigler team.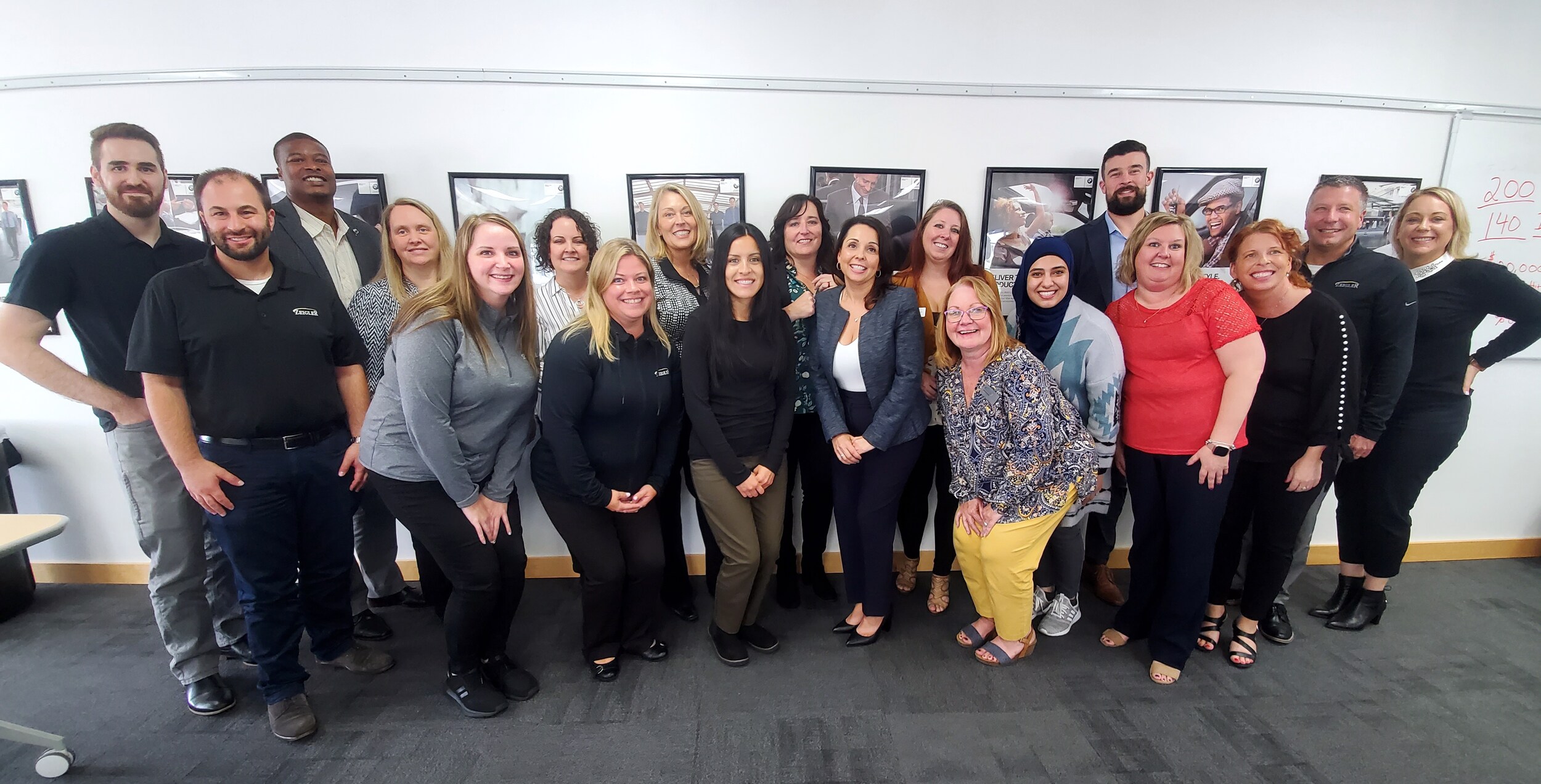 "Colette was by far one of the most engaging speakers I've ever heard. The moment she started talking, she had me interested in what she was saying.  When she spoke, I felt like she was talking about me and my life. One of the topics she talked about was getting to know people and their story before judging them. 
"Be curious before critical."  
I believe everyone can learn from that. Colette has a magnetic personality. You want to open up to her, you want to share your stories with her because she is genuinely interested in what you have to say. She's a great role model in the way she communicates, and I've learned how I can better myself with my teammates and with my family."
-Cindy Boliaux, Office Manager BMW/INFINITI/Nissan/Subaru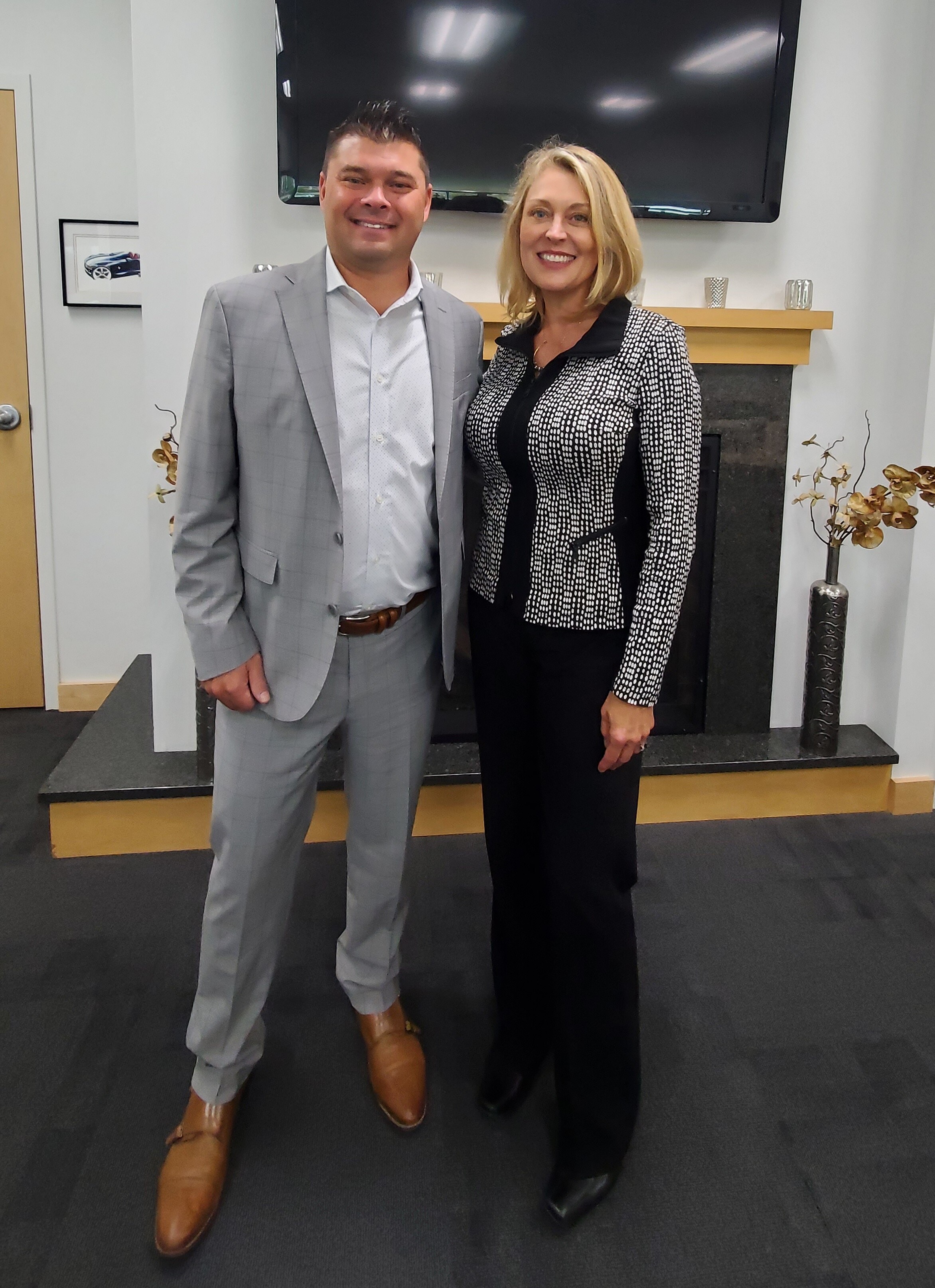 "Colette has a gift of really connecting with her audience in a unique and funny way!  She brought the energy, fun and relevance to our team at Zeigler!  It's easy to see why she is in the National Speaker Hall of Fame and speaks to large audiences across the world! She's in her wheelhouse!" 
-Mike Van Ryn, Director of Talent Development
---
Colette Carlson is a human behavior expert and CPAE Hall of Fame motivational keynote speaker who teaches audiences how to transform relationships through the power of connected conversations. Colette's presentations weave together powerful life lessons, research-backed strategies, and the call to action for personal and professional success. Audiences connect with Colette through her inspiring content, laugh-out-loud humor, and extensive customization.
With a Master's Degree in Human Behavior and more than 20 years of experience helping individuals change behaviors that impact their success, Colette understands the psychology, mindset, and skills required to make positive, long-lasting change.
A Certified Speaking Professional (CSP), a designation held by fewer than 10% of the members belonging to the International Federation for Professional Speakers, Colette has shared her insights, observations, and research with thousands of people throughout the world. In 2017, Colette was inducted into the CPAE Speaker Hall of Fame, a recognition that honors professional speakers who have reached the top echelon of career excellence.
Her articles on connection, stress management, sales, and leadership have been featured in Success, Business Management Daily, and Working Mother magazines. Trusted clients include Boeing, Microsoft, Procter & Gamble, Fidelity, Great Clips, Federal Express, and the United States Government.
Zeigler University is an internal leadership and development program within the Zeigler Automotive Group organization dedicated to attracting, training, and retaining the best talent in the industry.
The program includes one-on-one mentoring, strategic recruiting; and programs such as the Zeigler University Speaker Series which focuses on bringing in entrepreneurs, athletes, innovators, and leaders across different industries, to share their stories and points of view with the Zeigler team. Past celebrity guest speaker appearances include Grant Cardone, Bill Rancic, PJ Fleck, and more.
About Zeigler Automotive Group
Zeigler Automotive Group is one of the largest privately-owned dealer groups in the U.S. with 78 franchises across 35 locations in Wisconsin, Illinois, Indiana, and Michigan. Vehicle brands represented include all of the domestic and the majority of the imported manufacturers.
Besides its extensive automotive portfolio, the organization owns and operates Zeigler Motorsports, an 85,000-square-foot motorsports dealership and action park, offering 19 different powersports brands, plus its own onsite restaurant: Trak Houz Bar & Grill. Additionally, Zeigler Motorsports houses the Elevate Leadership & Team Building Academy, an executive training company.
The Kalamazoo-based dealer group also owns and operates Zeigler Pre-Owned of Chicago, a Carquest Auto Parts store, three Byrider franchises, three finance companies, several insurance firms, and a leasing firm.
Founded in 1975, the organization employs over 2,300 people, ranking among the top 1% of automotive dealers in the nation with estimated annual sales of $2.2 billion for 2022. The family-owned and operated company is well known for its commitment to both customer service and employee satisfaction. Zeigler is regularly recognized as one of the Best and Brightest Companies to Work for in the Nation, also earning similar accolades in Chicago and Michigan.