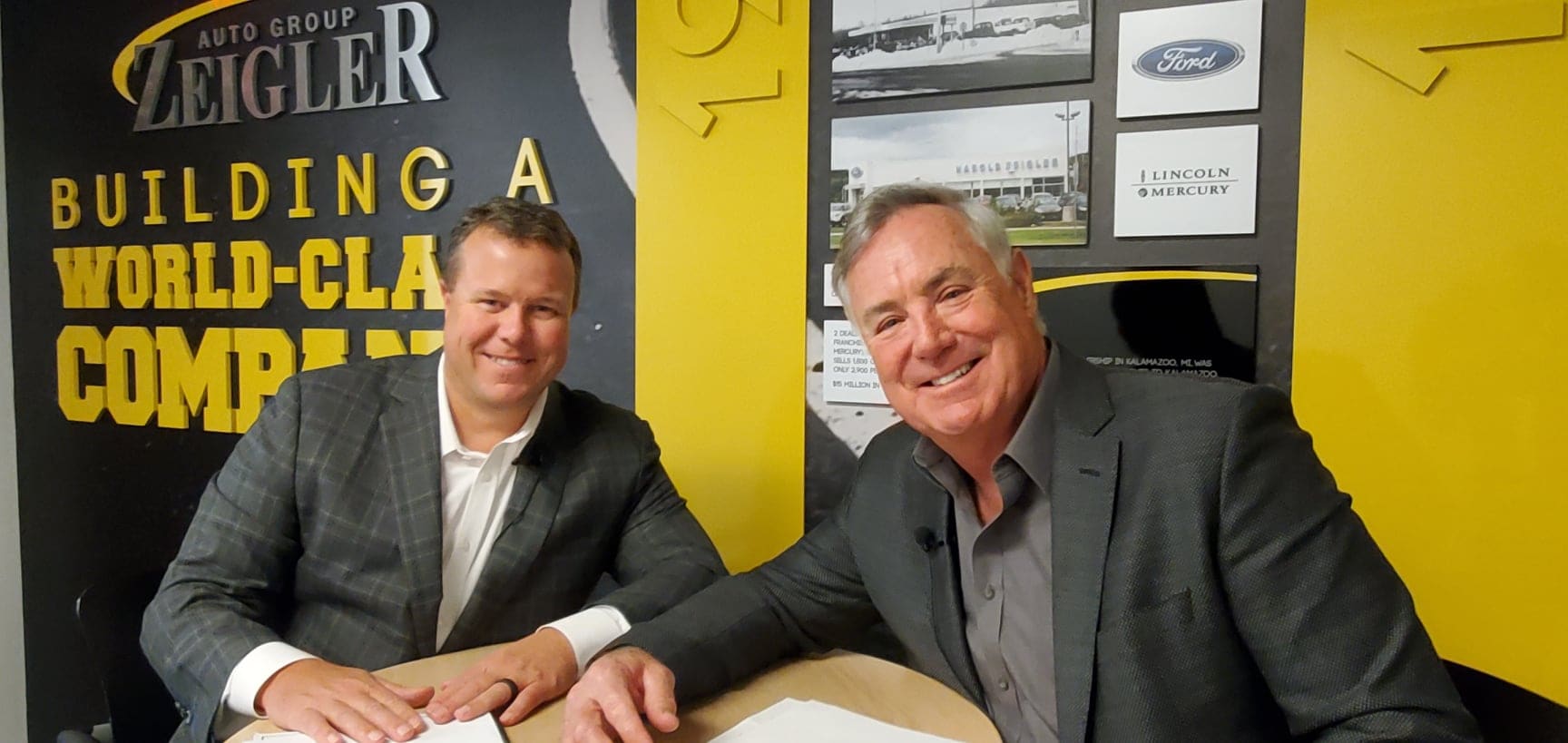 Jim Craig Presents Workshop on Consistent Accountability
with an interview featuring Aaron J. Zeigler and Mike Van Ryn
Jim Craig presented a workshop on Consistent Accountability last Thursday, January 20, 2022 with a special interview session that featured Director of Talent Development, Mike Van Ryn and Zeigler President & Owner Aaron J. Zeigler.
Kalamazoo, Michigan (January 24, 2022) -  Last Thursday Zeigler Auto Group's long-time leadership development partner Jim Craig of Gold Medal Strategies hosted a workshop on Consistent Accountability. Zeigler Auto Group's podcast Driving Vision also conducted an interview with Aaron Zeigler, president and Jim Craig, which can be viewed here.

The workshop was attended by several leaders and upcoming executives who were hand-picked to attend. Besides the Gold Medal Strategies hosted workshops, Jim Craig has provided Zeigler with continuous support in leadership development since 2013 by conducting monthly sessions with Zeigler's top leaders. During these hour-long training sessions, he focuses on challenging the way leaders see themselves and others, often pulling from his experience as an Olympian and the defining moments in his life.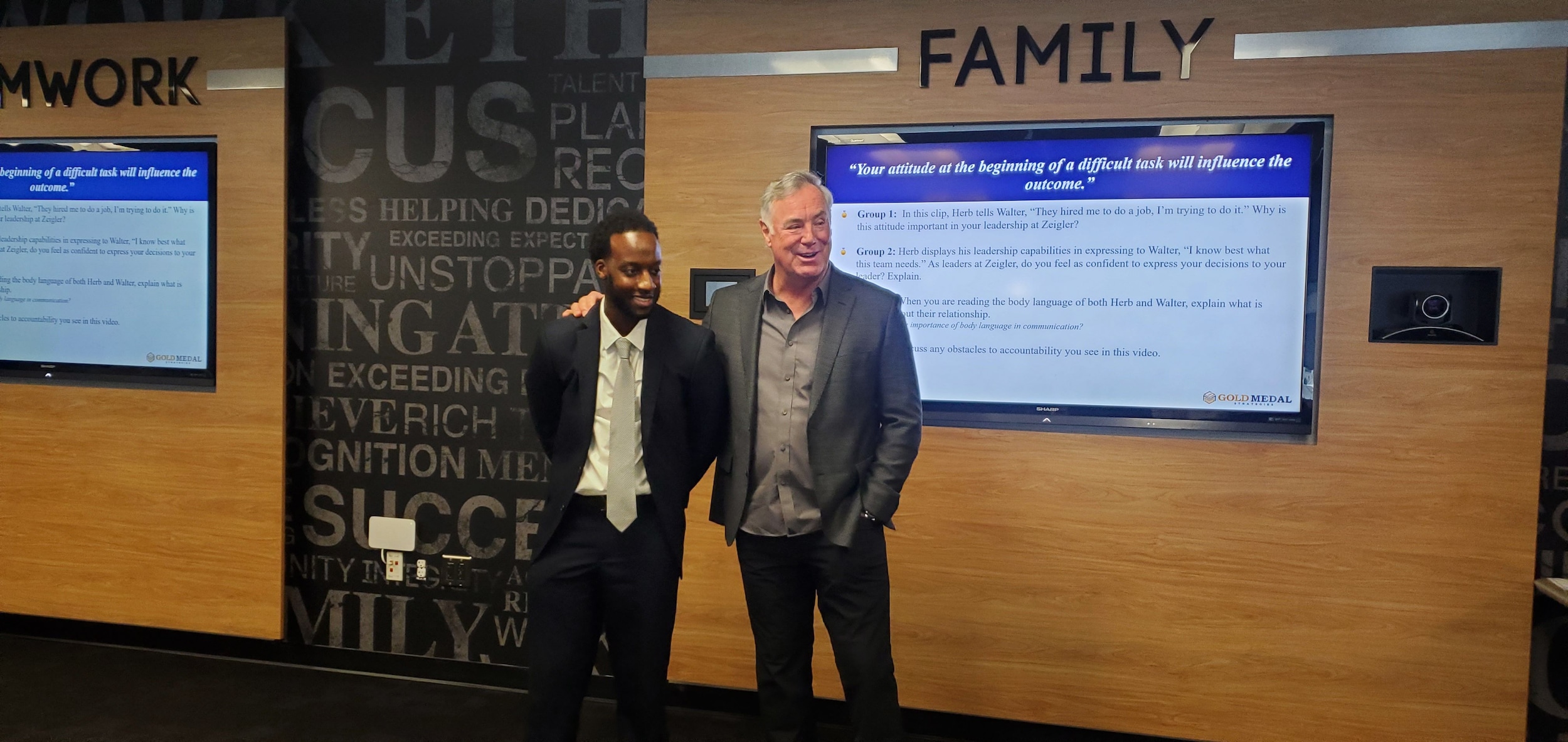 "You don't have to be extreme, just consistent."
Jim Craig, Gold Medal Strategies
Thanks to his ongoing involvement with Zeigler, many have come to see him as a mentor, and a vital part of their development at the organization. During a special interview with Aaron Zeigler, Craig goes on to speak about the importance of Consistent Accountability in which he explains simply showing up and doing what is required can be so powerful. Many times, he explains, people want to go above and beyond which is great, but consistency is much more powerful. Aaron Zeigler also explained the importance of feedback when it came to keeping things in perspective. With feedback teams can improve consistently, because when they aren't held accountable for their actions things will fall apart and it becomes a compounding issue over time.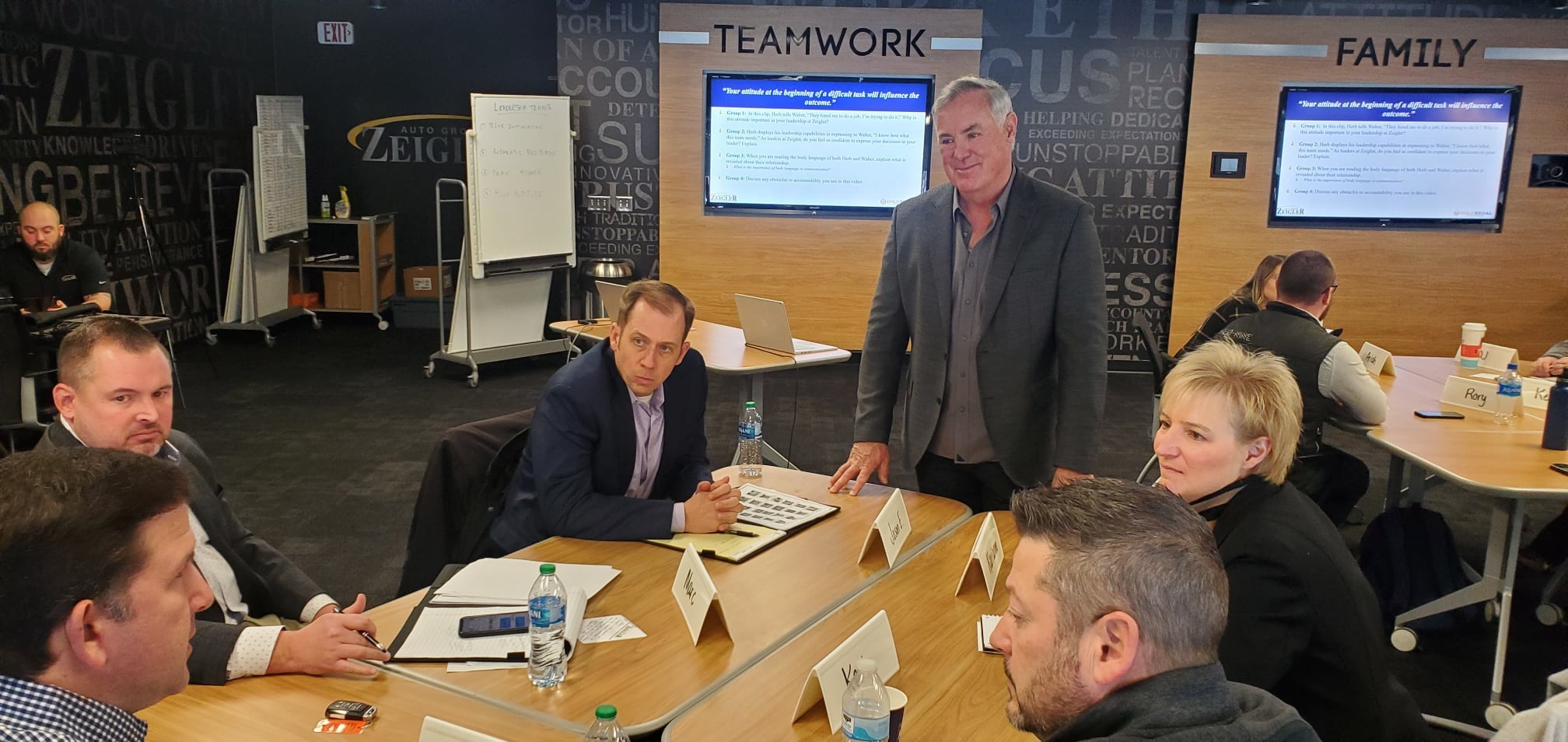 "The biggest take away was to continue to believe in myself, continue to challenge myself and believe in my personal goals both short term and long term. Consistency, by doing the right things each and every day always will payoff in my career and coaching the team to achieve their goals as well"
Derrick Jones, GM at Zeigler Maserati
---
"I am very thankful I was invited to be a part of the workshop with Jim. I was very impressed with the way he helped us think about leadership in a different perspective than we are used to. I am looking forward to the next opportunity to learn from Jim!"
Nate Van Ryn, Zeigler Grandville
---
"My biggest take away was the talent in the room!! We had a great group that really engaged with each other, shared ideas, experiences and worked together to grow towards our topic. The quality of the group made my job as the facilitator fulfilling" 
Bob Kuehl, VP Fixed Ops
---
"It means a lot to me that the Zeigler Organization would chose me as a leader and give me all the tools and training to be the best leader I can be for my team and myself.  I really took a lot away from this experience both professionally and personally."
DJ Kuiper, Service Manager at Zeigler CDJR Plainwell
---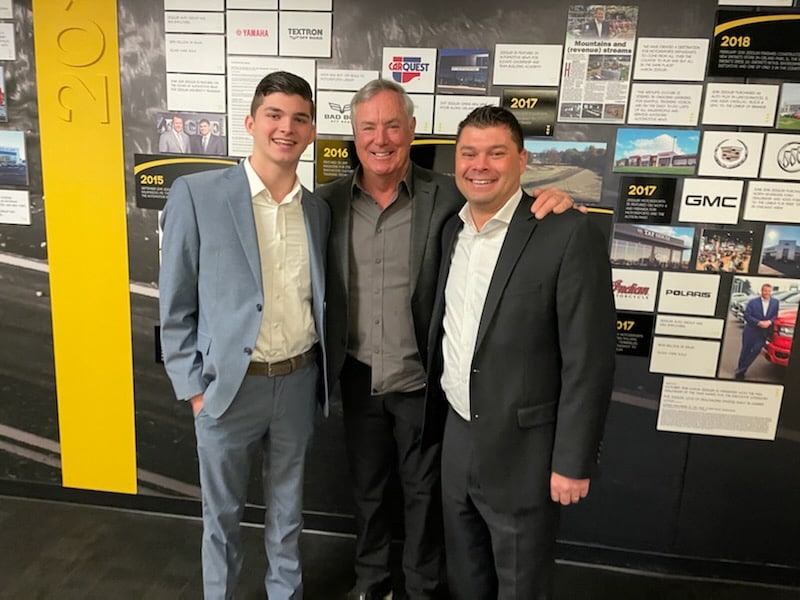 ABOUT ZEIGLER AUTOMOTIVE GROUP
Zeigler Automotive Group is one of the largest privately-owned dealer groups in the U.S. with 78 franchises across 35 locations in Wisconsin, Illinois, Indiana, and Michigan. Vehicle brands represented include all of the domestic and the majority of the imported manufacturers.
Besides its extensive automotive portfolio, the organization owns and operates Zeigler Motorsports, an 85,000-square-foot motorsports dealership and action park, offering 19 different powersports brands, plus its own onsite restaurant: Trak Houz Bar & Grill. Additionally, Zeigler Motorsports houses the Elevate Leadership & Team Building Academy, an executive training company.
The Kalamazoo-based dealer group also owns and operates Zeigler Pre-Owned of Chicago, a Carquest Auto Parts store, three Byrider franchises, three finance companies, several insurance firms, and a leasing firm.
Founded in 1975, the organization employs over 2,300 people, ranking among the top 1% of automotive dealers in the nation with estimated annual sales of $2.2 billion for 2022. The family-owned and operated company is well known for its commitment to both customer service and employee satisfaction. Zeigler is regularly recognized as one of the Best and Brightest Companies to Work for in the Nation, also earning similar accolades in Chicago and Michigan.