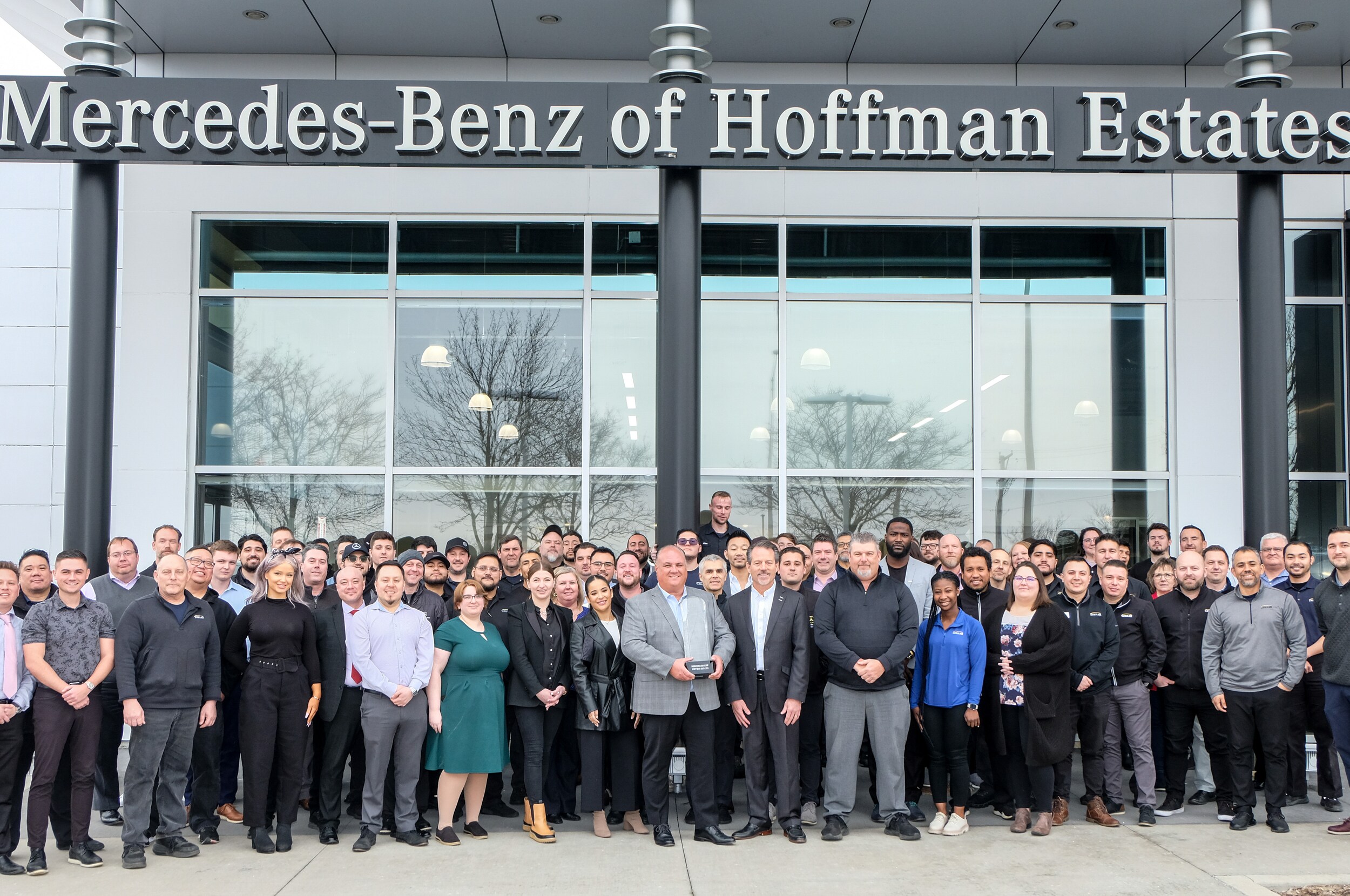 ---
Mercedes-Benz of Hoffman Estates Earns the Best of The Best Award
for a Second Consecutive Year, Named a Top 50 Dealer by Mercedes-Benz USA 
Zeigler Auto Group today announced that Mercedes-Benz of Hoffman Estates, its luxury dealer in Illinois has earned its second Best of the Best Award from Mercedes-Benz USA. The coveted accolade was presented to only 50 out of 323 dealers throughout the Mercedes-Benz retail network nationwide, representing the pinnacle of achievement for a Mercedes-Benz dealership.
KALAMAZOO, MICH (April 3, 2023) - Mercedes-Benz of Hoffman Estates has been recognized by Mercedes-Benz USA as a 2022 Best of the Best Award Winning Dealer. This is the second time in a row the Zeigler Auto Group dealer has earned this prestigious accolade, which was given to only 50 out of 323 Mercedes-Benz dealers nationwide. Mercedes-Benz of Hoffman Estates was the only store to qualify for recognition in Illinois, Wisconsin, and Indiana - where the dealer group operates.
"This award is the pinnacle of achievement for any Mercedes-Benz dealer, and having Mercedes-Benz of Hoffman Estates win two years in a row is a great honor. It highlights the dedication from our team in providing the ultimate automotive experience to our customers," said Aaron J. Zeigler, president and owner of Zeigler Auto Group.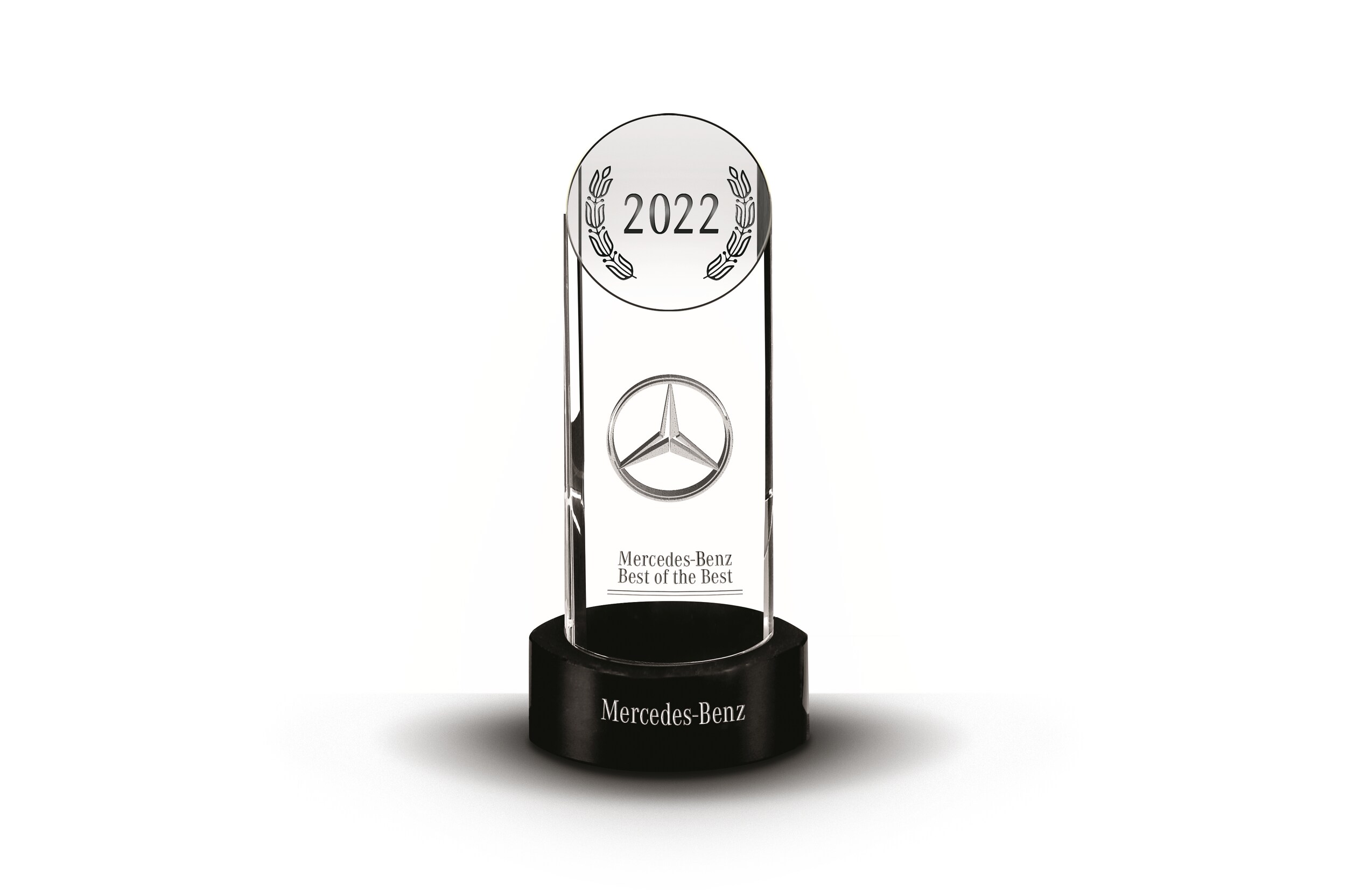 The coveted award is given yearly to a select group of top performing Mercedes-Benz dealers that fall within the "Best of the Best" nationally. In order to qualify for the 2022 Best of the Best Award, top dealers must excel in seven key categories, with a set percentage allocated to each based on volume rate. 
These categories include:  New Vehicle, CPO Sales, Customer Pay Parts Purchases, Net Promoter Score for Sales, Net Promoter Score for Service, Net Accessory Parts Purchases, and MMC Activation Rate. In addition to these categories, dealers must complete training requirements for all sales, parts and service staff. The evaluation period for the award was from July 1, 2022 to Jan 3, 2023, with the exception of CPO Sales which are based on a cumulative total from July to November 2022.
"This award and recognition are the result of three years of dedication and hard work by the entire team at Mercedes-Benz of Hoffman Estates. We live the motto "The Best or Nothing" in all we do to deliver excellence in customer satisfaction in all our sales, service and parts operations. We are proud to represent the Zeigler Automotive family and the Mercedes-Benz brand to be named one of the 50 best dealerships in the nation for the second year in a row," said Mike Connolly, GM of Mercedes-Benz of Hoffman Estates.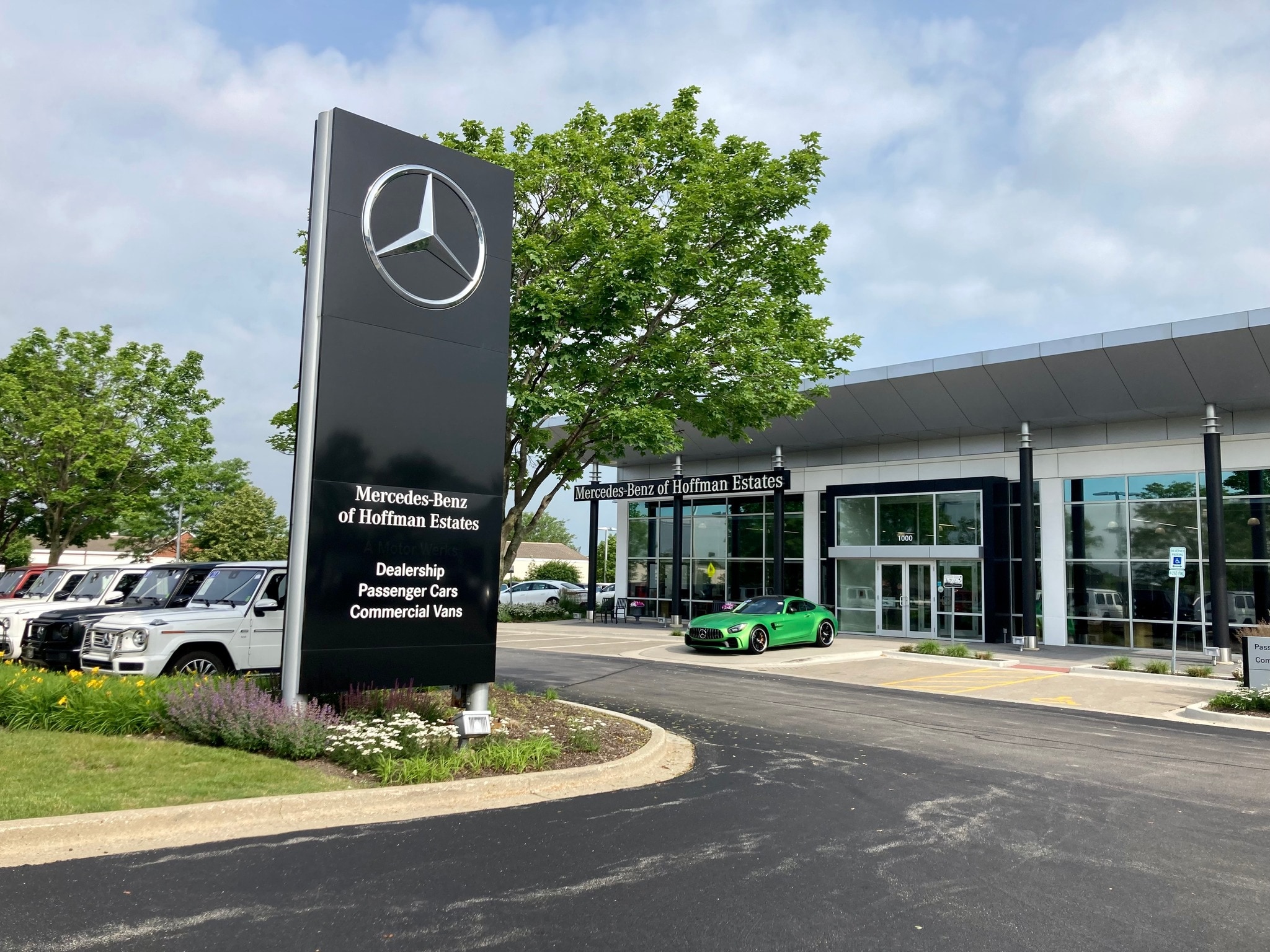 Also considered in scoring are operational initiatives that are the "Best of the Best" in management and customer service, serving as a benchmark for inspiring the Mercedes-Benz retail network as a whole to make changes and improvements.
"Two years in a row! You can accomplish great achievements when we all genuinely care about each other. Our Mercedes team is passionate about taking care of the customer and performing regardless of whether they receive recognition or not. Congratulations to the entire team on winning the Best of the Best award!" said Bill O'Hara, VP of Mercedes Benz Hoffman Estates.
Zeigler's highly popular Driving Vision Podcast, hosted by COO Sam D'Arc, spent time with the Hoffman team on the importance of achieving the Best of the Best award.
ABOUT ZEIGLER AUTOMOTIVE GROUP
Zeigler Automotive Group is one of the largest privately-owned dealer groups in the U.S. with 78 franchises across 35 locations in Wisconsin, Illinois, Indiana, and Michigan. Vehicle brands represented include all of the domestic and the majority of the imported manufacturers.
Besides its extensive automotive portfolio, the organization owns and operates Zeigler Motorsports, an 85,000-square-foot motorsports dealership and action park, offering 19 different powersports brands, plus its own onsite restaurant: Trak Houz Bar & Grill. Additionally, Zeigler Motorsports houses the Elevate Leadership & Team Building Academy, an executive training company.
The Kalamazoo-based dealer group also owns and operates Zeigler Pre-Owned of Chicago, three Byrider franchises, three finance companies, several insurance firms, and a leasing firm.
Founded in 1975, the organization employs over 2,300 people, ranking among the top 1% of automotive dealers in the nation with estimated annual sales of $2.2 billion for 2022. The family-owned and operated company is well known for its commitment to both customer service and employee satisfaction. Zeigler is regularly recognized as one of the Best and Brightest Companies to Work for in the Nation, also earning similar accolades in Wisconsin, Chicago, and Michigan. Besides these prestigious accolades, Zeigler is also one of Glassdoor's 100 Best Places to Work in the U.S. for 2023, and among Glassdoor's top 10 U.S. companies for work-life balance.