Zeigler Auto Group Offers Employees Free Wellness Program Through Athletic Mentors
Zeigler Auto Group recently announced its partnership with Athletic Mentors, a premier wellness and fitness coaching company offering Michigan's widest selection of programs for individual endurance and power athletes; and the area's top organizations. The partnership gives Zeigler team members free access to the company's fully digital platform which includes an on demand educational library, one-on-one coaching, wellness programs, monthly challenges with prizes, and more.
KALAMAZOO, Mich. (August 3, 2021) - Zeigler Auto Group recently announced the unveiling of its new employee wellness program in partnership with Athletic Mentors, a wellness coaching company well-known state-wide for training endurance and power athletes. Athletic Mentors also partners with a select number of top organizations to develop fitness programs for their employees.
In Zeigler's case, Athletic Mentors has customized a fully digital platform with access to an on demand educational library, wellness programs, monthly challenges with prizes, and much more -- all at no cost. The digital platform is built out to be accessed on desktop and through the company's app, making easy and convenient for Zeigler team members to take advantage of everything it has to offer.
Besides all of this great content and opportunities the new service offers, it also has access to one-on-one coaching.  
Athletic Mentors says that Zeigler employees can talk to a professional trainer in real time, during business hours, to help them with anything fitness and wellness related. 
"First and foremost, the human component is what makes us different. Our team is quality-focused and highly disciplined in delivering a personalized coaching experience," said Cheryl Sherwood, owner of Athletic Mentors.

"The human component is what makes us different...
Our team is quality-focused and highly disciplined in delivering a personalized coaching experience"
Sherwood also noted that Athletic Mentors is a step above other coaching companies offering digital services in that it doesn't do ''big-box, cookie-cutter style wellness." In fact, the company produces new content monthly, keeping its digital library up to date. "Our content is always changing, so customers won't experience a stale, static website. Instead, they are getting something that is fresh and engaging every time." 
So far Team Zeigler has seen great engagement from across the entire auto group with team members participating in a number of monthly fitness initiatives. This successful rollout has been thanks to the leadership shown by the 31 Zeigler "coaches" chosen to represent their respective stores during Zeigler/Athletic Mentor partnership meetings. 
These team members were nominated by their peers for having great leadership skills, creativity, motivation and drive. They are  tasked with helping facilitate 
new announcements and product releases.
Zeigler, as always, is committed to the health and wellness of its team members. Read below to see what some of our "coaches" any some of Zeigler's highly engaged Athletic mentors participants have to say about the new program.
 "I like seeing the strength circuits each week.

Helps to not have to come up with your own routine."
-Norm Massey - Service Advisor, Zeigler Chrysler Dodge RAM of Kalamazoo
"I use the coaching chat.  I chat with Jess and she checks in with me. I like the chat. 

I like to converse with the others in our Zeigler Teams that are doing the challenges."
 - Chryl Procarione - AM Coach (Chicago) & Controller, Zeigler Nissan of Orland Park
"Amazed! I'm doing it! I do my personal best! I like to check the app first thing in the morning, it gives me inspiration, especially when I am ranking higher than last place. Drives my competitive nature. Love this program."
 - Rebecca Coleman - Receptionist, Zeigler Chrysler Dodge RAM of Kalamazoo
"AM Wellness is giving our team members the opportunity to better themselves, at their pace, and further engage in our world-class culture. This is another way our growing Zeigler family can support each other and encourage one another to be successful. I am extremely grateful to be able to belong to an organization that so heavily invests in its people."
   - Bryan Applin - Corporate Recruiter & AM Wellness Liaison, Zeigler Auto Group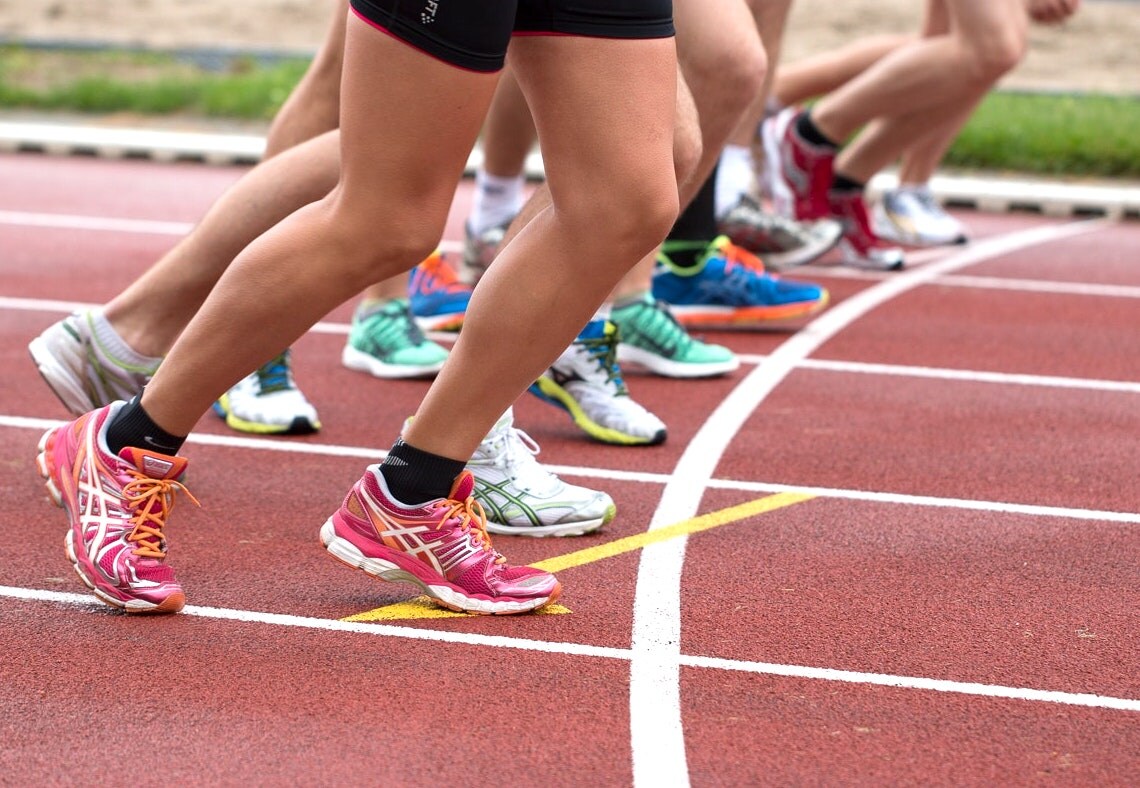 Athletic Mentors offers Michigan's widest selection of coaching, camps and clinics for endurance athletes, power sports athletes, and people looking to increase their adult functional fitness through weight loss and training. In addition to managing and directing Michigan's premier Multisport Team, Team Athletic Mentors / GREENWAREUSA - Athletic Mentors also offers Corporate Wellness programs and general fitness coaching in Kalamazoo, Grand Rapids and surrounding West Michigan communities. Many of its specialty programs attract elite athletes from across North America.
Zeigler Automotive Group is one of the largest privately-owned dealer groups in the U.S. with 78 automotive franchises across 35 locations in Wisconsin, Illinois, Indiana, and Michigan. Vehicle brands represented include all of the domestic and the majority of the imported manufacturers.
Besides its extensive automotive portfolio, the organization owns and operates Zeigler Motorsports, an 85,000-square-foot motorsports dealership and action park, offering 15 different powersports brands, plus its own onsite restaurant: Trak Houz Bar & Grill. Additionally, Zeigler Motorsports houses the Elevate Leadership & Team Building Academy, an executive training company.
The Kalamazoo-based dealer group also owns and operates Zeigler Pre-Owned of Chicago, a Carquest Auto Parts store, three Byrider franchises, three finance companies, several insurance firms, and a leasing firm.
Founded in 1975, the organization employs over 1,800 people with annual sales of $1.7 billion, ranking among the top 1% of automotive dealers in the nation. The family-owned and operated company is well known for its commitment to both customer service and employee satisfaction. Zeigler is regularly recognized as one of the Best and Brightest Companies to Work for in the Nation, also earning similar accolades in Chicago and Michigan.