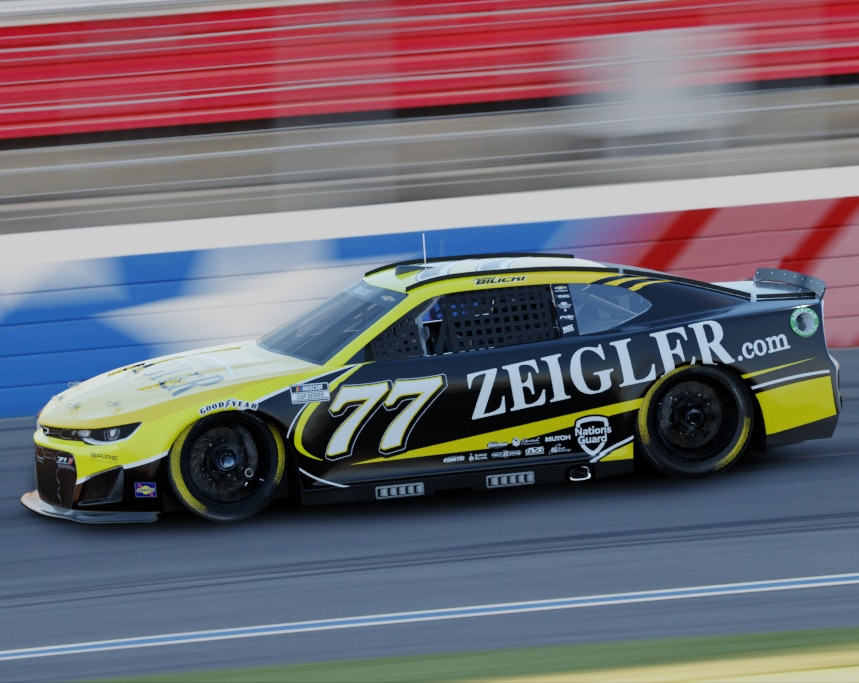 Zeigler Auto Group Gears Up for First Primary Sponsored 
NASCAR Cup Race of 2022 with Spire Motorsports and Josh Bilicki, 77
Zeigler Auto Group's sponsored Camaro, No. 77 will make its official debut in Las Vegas this weekend with Josh Bilicki of Spire Motorsports behind the wheel. Bilicki, who is fresh off a career best finish at Daytona, came in 9th during the Xfinity Series race, NASCAR's 2022 season opener. 
KALAMAZOO, MICH. (February 28, 2022) - With the 2022 NASCAR season now underway and heading out west for its annual "West Coast Swing," Zeigler Auto Group gears up for its first primary sponsored race in the NASCAR Cup Series. The fully-branded Zeigler Auto Group No. 77 Chevrolet Camaro ZL1 will hit the racetrack for the first time at Las Vegas Motor Speedway on Sunday, March 6, 2022.
The No. 77 Zeigler Auto Group Camaro will be driven by ZAG sponsored driver, Josh Bilicki, who is fresh off a career best finish at Daytona where he came in 9th during the Xfinity Series race, NASCAR's season opener.  The Las Vegas race weekend will mark Bilicki's second NASCAR Cup Series race of the season.
"Zeigler is proud to have Josh represent us as an organization. We were blown away by his performance at Daytona and we know that he will without a doubt continue to do his best throughout the season," said Aaron Zeigler, president and CEO of Zeigler Auto Group.
The black and yellow Camaro will display the auto group's logo and website: Zeigler.com throughout, as well as Zeigler's #TEAMZEIGLER hashtag on the rear. 
"I'm so excited to see the fully branded Zeigler Auto Group Chevrolet Camaro on track for the first time in Las Vegas," said Bilicki. "The first Las Vegas race weekend is always exciting because it's only our third race of the new season, so it draws a large crowd from all different parts of the country.  I'm looking forward to growing my relationship with my new race team, Spire Motorsports, as well as doing my job on and off the track to promote Zeigler Auto Group!"
The Pennzoil 400 presented by Jiffy Lube NASCAR Cup Series race at Las Vegas Motor Speedway will take place on Sunday, March 6 at 3:30 p.m. ET and will be televised live on FOX.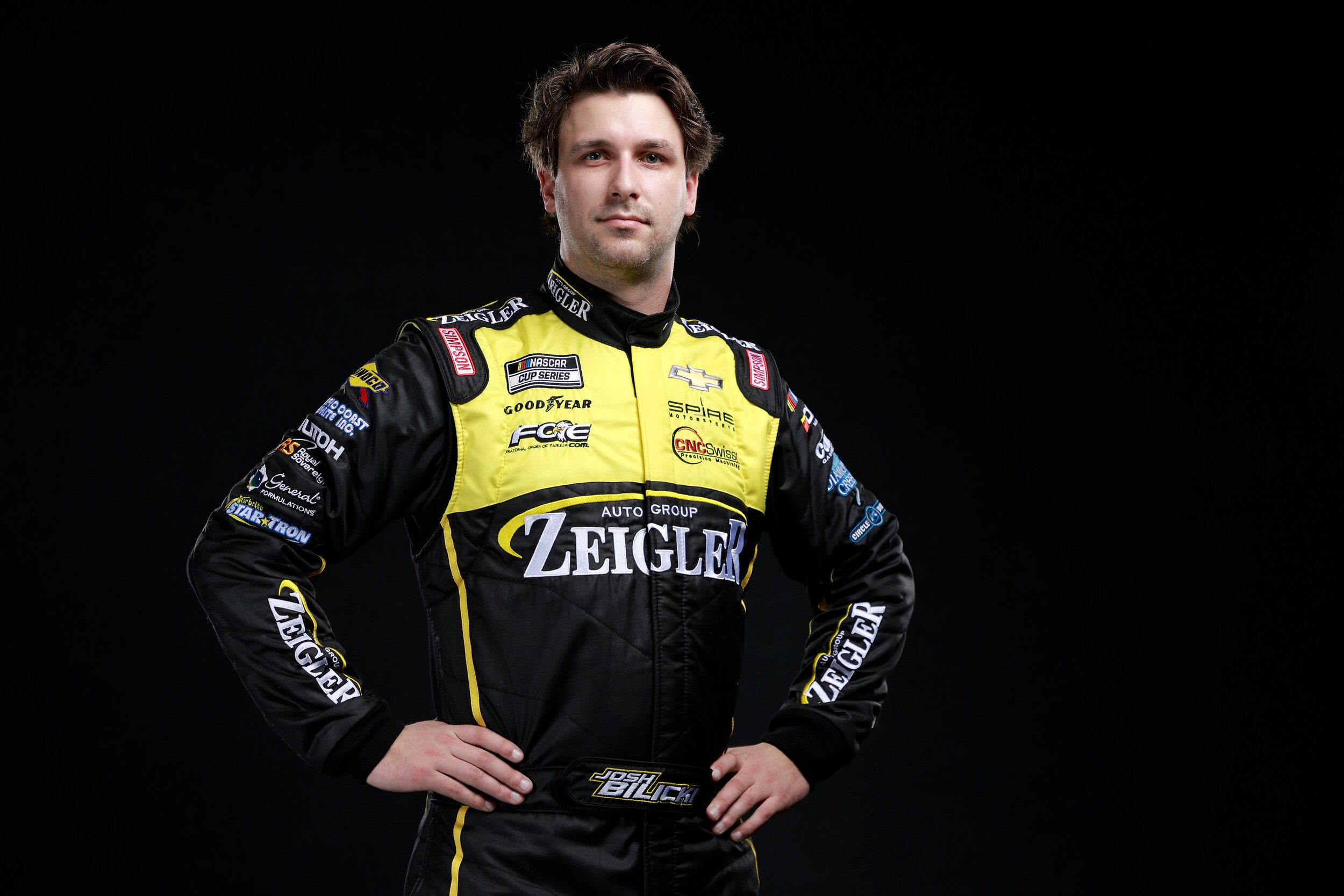 Zeigler Auto Group one of the largest privately-owned dealer groups in the U.S. with 78 franchises across 35 locations in Wisconsin, Illinois, Indiana, and Michigan. Vehicle brands represented include all of the domestic and the majority of the imported manufacturers.

Besides its extensive automotive portfolio, the organization owns and operates Zeigler Motorsports, an 85,000-square-foot motorsports dealership and action park, offering 19 different powersports brands, plus its own onsite restaurant: Trak Houz Bar & Grill. Additionally, Zeigler Motorsports houses the Elevate Leadership & Team Building Academy, an executive training company.

The Kalamazoo, Mich.,-based dealer group also owns and operates Zeigler Pre-Owned of Chicago, a Carquest Auto Parts store, three Byrider franchises, three finance companies, several insurance firms, and a leasing firm.
​
Founded in 1975, the organization employs over 2,300 people, ranking among the top 1% of automotive dealers in the nation with estimated annual sales of $2.2 billion for 2022. The family-owned and operated company is well known for its commitment to both customer service and employee satisfaction. Zeigler is regularly recognized as one of the Best and Brightest Companies to Work for in the Nation, also earning similar accolades in Chicago and Michigan.