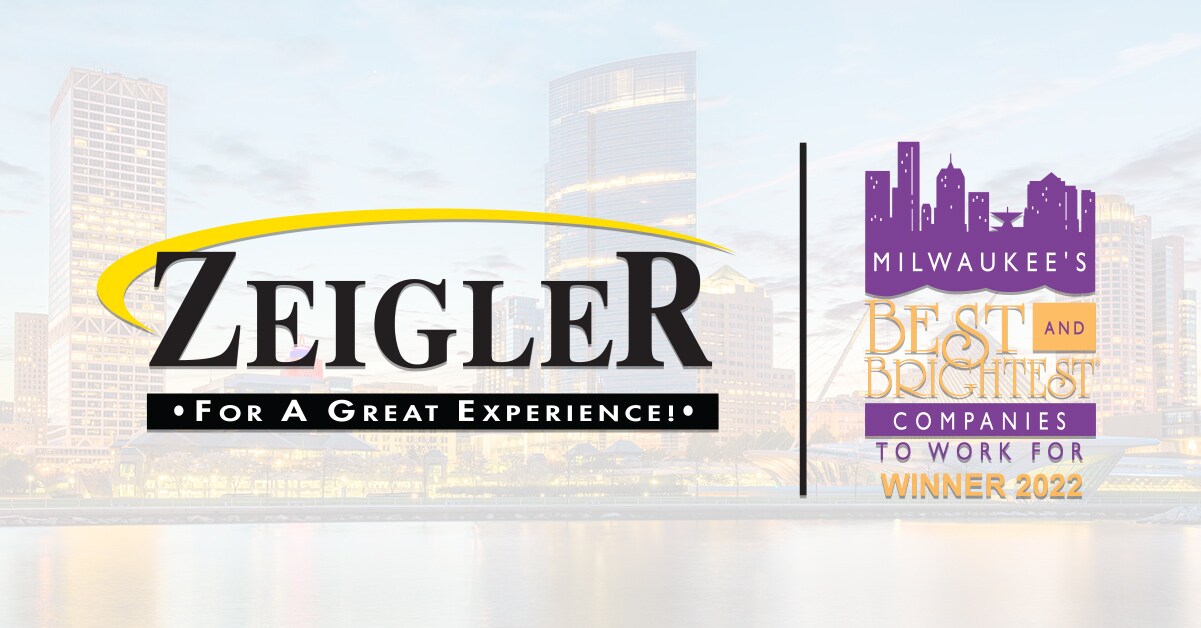 Zeigler Auto Group Recognized with a 2022 Milwaukee's Best & Brightest Companies to Work For® Award, 
Just One Year After Expansion Into the Area
Zeigler Automotive Group today announced it has been recognized by the National Association of Business Resources with its first Milwaukee's Best & Brightest Companies to Work For® Award. The dealer group expanded into the region in 2021 with four new dealerships-its largest acquisition to date-which included its first Toyota and Hyundai dealerships, and only its second Subaru location. In order to qualify for the prestigious recognition, organizations must be evaluated by an independent research firm that grades each company using a strict guideline for best practices in human resources and more. Besides winning its first award, Zeigler was the only dealership group in the region to be listed in this year's Milwaukee Best and Brightest Companies to Work For®.
MILWAUKEE (June 27 2022) - The National Association of Business Resources has named Zeigler Auto Group one of 2022 Milwaukee's Best & Brightest Companies to Work For®. The win comes just one year after Zeigler's expansion into the area in 2021. This acquisition, Zeigler's largest to date, included Zeigler's first Toyota and Hyundai dealership, its second Subaru location, along with its newest Honda store. The purchase also added a total of 14,000 vehicle sales a year with the dealer group projected to retail over 67,000 vehicles collectively and over $2.2 billion this year. 
"This is such a huge accomplishment that is made more special after expanding into the area just one year ago. Our Wisconsin stores are top performing stores that have embraced our culture to the core and we couldn't be prouder of them," said Aaron Zeigler, president and CEO of Zeigler Auto Group.
This year's winners were chosen after a careful evaluation from an independent research firm based on key measures in various categories.These categories included: Compensation, Benefits and Employee Solutions; Employee Enrichment, Engagement and Retention; Employee Education and Development; Recruitment, Selection and Orientation; Employee Achievement and Recognition; Communication and Shared Vision; Diversity and Inclusion; Work-Life Balance; Community Initiatives, and Strategic Company Performance.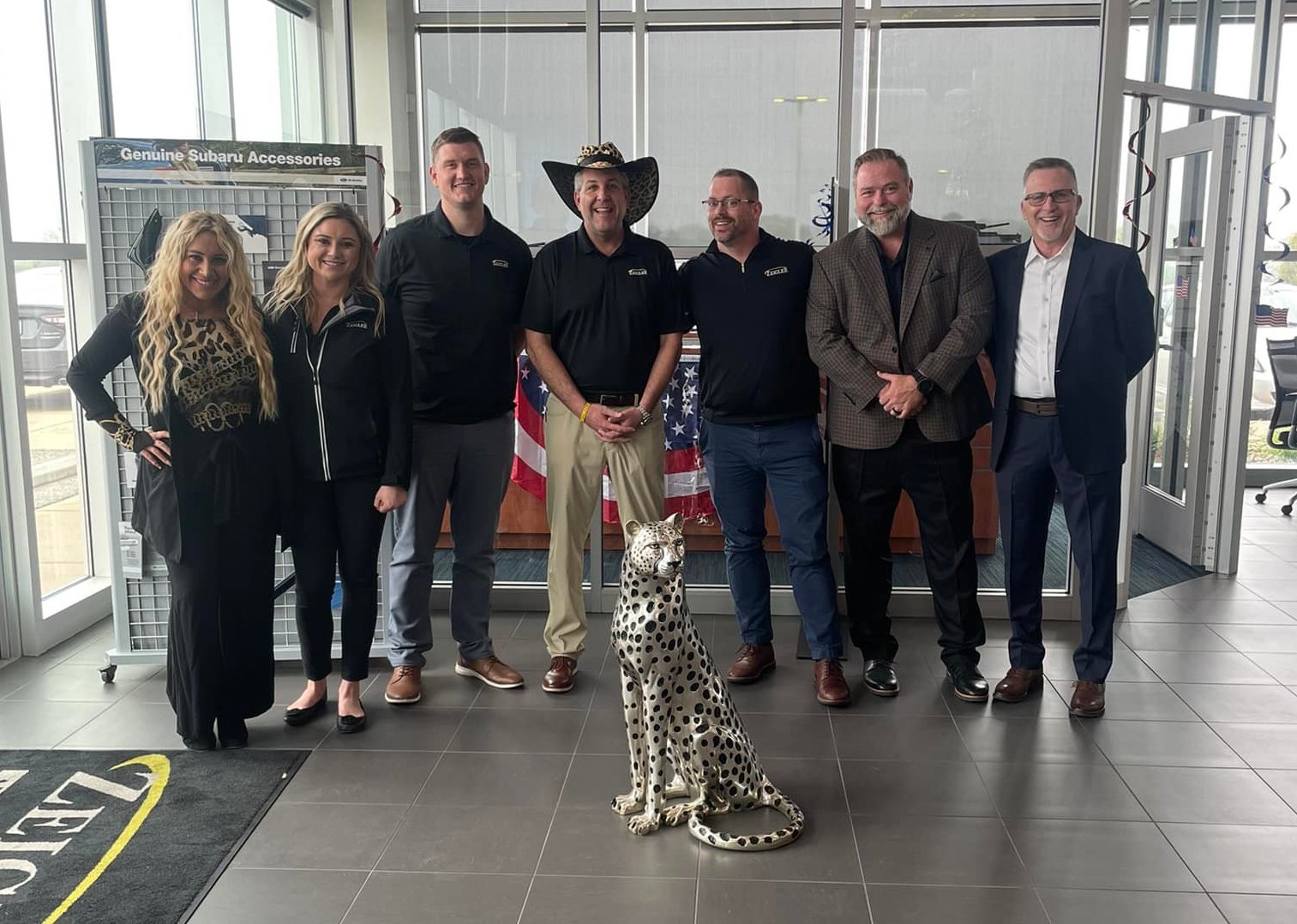 Besides its first Milwaukee's Best & Brightest Companies To Work For® award, Zeigler was the only dealership group in the region to be listed. Zeigler Auto Group has also earned a total of 16 West Michigan Best & Brightest Companies To Work For® awards and 9 consecutive Chicago's Best & Brightest Companies To Work For® awards. 
"Winning the Milwaukee Region Award means a lot to us!  Our new stores in Racine and Kenosha have totally embraced our world-class culture and customer service philosophy.  They have been a tremendous addition to our team across the board and it is fun to see them grow professionally and personally!  This is a tribute to them!  They should be proud to be the only dealer group in this region to win!"
Mike Van Ryn, Dir. of Talent Development
"This is HUGE! I think the Zeigler team did an amazing job when we took over the Wisconsin locations last year and we were able to keep all the previous teams. The teams in our Wisconsin stores were already amazing people and they fit right into the Zeigler culture!!! They welcomed it and embraced the Zeigler way of doing things and truly embody our Zeigler Auto group mission statement (Our Family providing your Family with the Ultimate automotive experience) and it was such a smooth amazing transition. They became brothers and sisters overnight !!! I am very humbled and proud to be working with our Wisconsin teams and they 110% deserve this recognition and should be proud of themselves for winning this Amazing Award.Congratulations Team Wisconsin!"
Joe St. Germain, VP of Zeigler Wisconsin

"We at Zeigler Auto Group are passionate about connecting people with great local businesses. We're bringing together world-class talent from different experiences, disciplines, and areas of study to produce a world-class product of processes with our most important source - people." 
Adrian Basich, GM for Zeigler Hyundai of Racine and Zeigler Toyota of Racine
"My team at Zeigler Subaru Of Kenosha was ecstatic and super proud! When I made the announcement, it was in the middle of our monthly all store meeting. The team erupted in cheers and clapping! When they found out that we were the FIRST Auto group to win this award they got super pumped!"
Mike Bihun, GM for Zeigler Subaru of Kenosha
"We are all excited to have won this award. It's truly an honor. It just goes to show how having a great culture paired with a great employee experience doesn't make it feel like a job anymore because we've become a family."
Matt Douvikas, GM for Zeigler Honda of Racine
Zeigler Auto Group, along with other winning companies, will be honored on Thursday, July 14, 2022 on a virtual platform, where they will compete for 13 elite awards--with one granted for each category: Best of the Best Small, Medium, and large. Also, an overall winner that has excelled in all categories will be honored with a "Best of the Best Overall" award.
According to the organization's classification process of business sizes, Zeigler falls within the large business category with over 2,300 employees across Michigan, Chicago, Wisconsin, and Indiana.
"The Best and Brightest Companies to Work For winners are a powerful community of elite leaders who share ideas and practices, and have proven they are employers of choice. Best and Brightest winning companies have also been a voice for important actions in creating a sustainable culture that works, ensuring the wellbeing of their employees come first," said Jennifer Kluge, President and CEO, Best and Brightest Programs.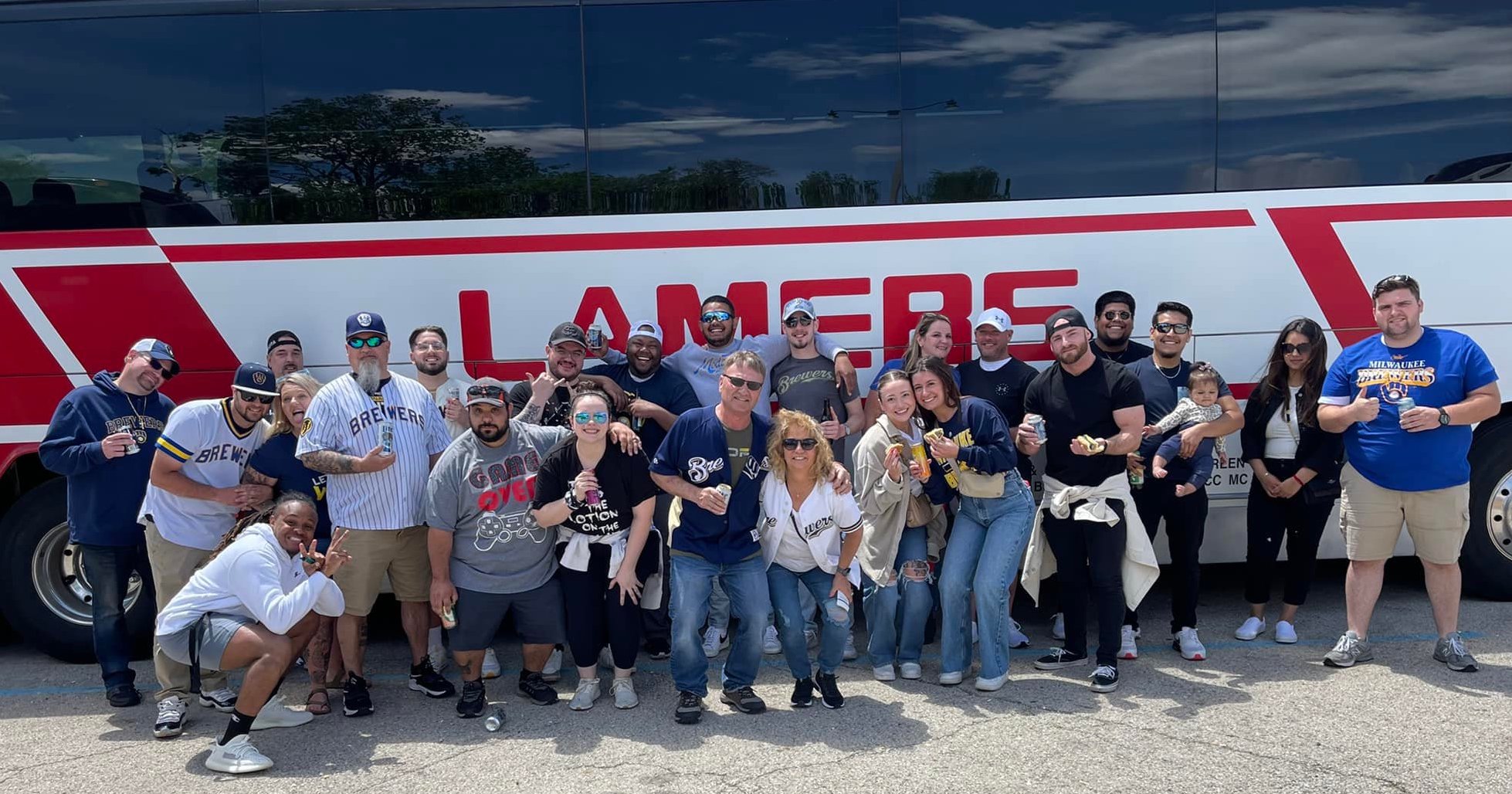 About the Best and Brightest Programs 
The Best and Brightest Companies to Work For® program identifies and honors organizations that display a commitment to excellence in operations and employee engagement that lead to increased productivity and financial performance. This competition scores potential winners based on regional data of company performance and a set standard across the nation. This program celebrates those companies that are making better business, creating richer lives and building a stronger community as a whole. There are numerous regional programs throughout the country, including Atlanta, Boston, Chicago, Dallas, Detroit, Grand Rapids, Houston, Milwaukee, San Diego, San Francisco, Miami, New York, Charlotte, Denver, Seattle, Nashville, Portland and Nationally. Nominations are now being accepted for all programs. Visit thebestandbrightest.com to nominate your organization.
Zeigler Automotive Group is one of the largest privately-owned dealer groups in the U.S. with 76 automotive franchises across 31 locations in Illinois, Indiana, and Michigan. Vehicle brands represented include all of the domestic and the majority of the imported manufacturers.
Besides its extensive automotive portfolio, the organization owns and operates Zeigler Motorsports, an 85,000-square-foot motorsports dealership and action park, offering 15 different powersports brands, plus its own onsite restaurant: Trak Houz Bar & Grill. Additionally, Zeigler Motorsports houses the Elevate Leadership & Team Building Academy, an executive training company.
The Kalamazoo-based dealer group also owns and operates Zeigler Pre-Owned of Chicago, a Carquest Auto Parts store, three Byrider franchises, three finance companies, several insurance firms, and a leasing firm.
Founded in 1975, the organization employs over 2,300 people with annual sales of $2.2 billion, ranking among the top 1% of automotive dealers in the nation. The family-owned and operated company is well known for its commitment to both customer service and employee satisfaction. Zeigler is regularly recognized as one of the Best and Brightest Companies to Work for in the Nation, also earning similar accolades in Chicago, Milwaukee and Michigan.