Caleb Fairchild Honored as Zeigler's 9th Annual Product Knowledge Competition Winner

Caleb Fairchild of Zeigler Ford Lincoln Elkhart has won this year's dealer group-wide product knowledge competition.
Finalist are crowned in each dealership for their product knowledge expertise Every sales consultant competes in their respective dealership
Kalamazoo, Michigan (November 30, 2020) - Zeigler Ford Lincoln Elkhart salesman Caleb Fairchild has won Zeigler's annual group-wide competition. Now in its 9th year, the Zeigler Product Knowledge Competition challenges the dealer group's top salespeople to earn the coveted title with each dealership sending off a finalist to compete. 
Not only did Fairchild take home the award this year for the first time for himself, he also did so for his home store. This was the first time Zeigler Ford Lincoln Elkhart has earned the title in the past nine years. 
"We do some amazing things at Zeigler for growth and development and this is definitely a highlight for me each year!  Every year the competition gets tougher and tougher and that means that we are getting better at knowing our products, which in turn, allows us to continue to enhance the customer experience," said Mike Van Ryn, Director of Talent Management.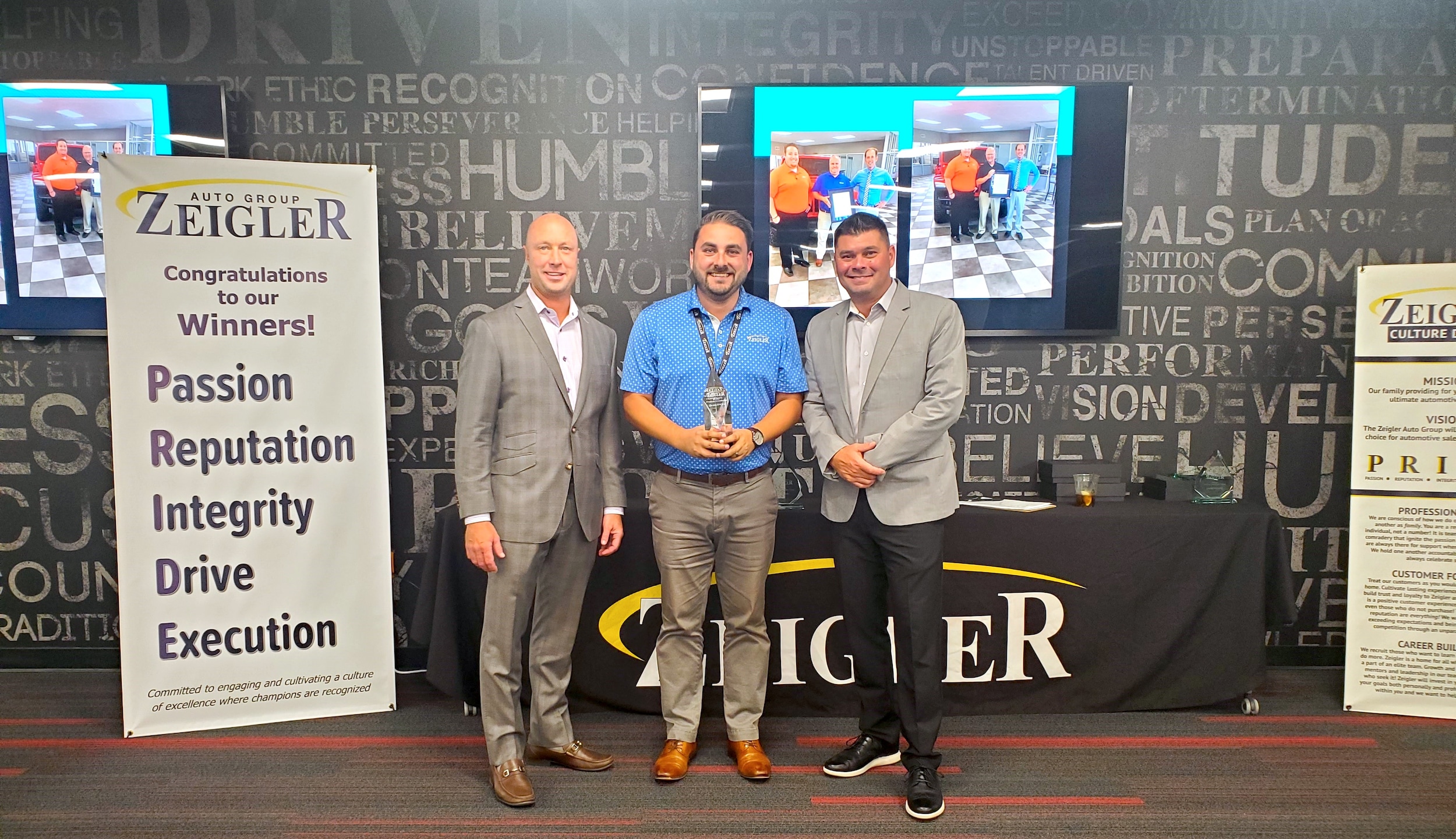 The competition is set up so that each dealership holds its own mini competition within their store, producing a winner. Then all winners compete against each other at Zeigler's headquarters in Kalamazoo. The salesperson has 10 minutes to sale a vehicle to a customer using his product knowledge. Judges then score the competitors using a rigorous 10 point rubric system designed to take into account a number of key points including: product knowledge, creativity, and how well the sales pitch meets the customer's needs. 
Fairchild says he had been preparing for the competition since August by watching all past Product Knowledge Competitions, using a stop watch and training using the company's allotted leadership training time.
"Since they were are all filmed, Zeigler has them all archived for internal training. I watched every single one since 2014 and focused on the top three performers from each year. I really wanted to hone in on what they did differently from the others and also what similarities they had, if any, to help them take that top spot," said Fairchild.
Since competitors are able to come up with their own customer backstory, Fairchild chose a customer that had a limited time frame to purchase because of wedding planning and travel. For this customer, safety and technology were important. For the soon-to-be-significant-other safety was also important but so was performance.
This is when Fairchild decided to show the 2020 Lincoln Corsair. It had everything the couple wanted and had plenty of space for a growing family. 
Aside from excelling at every single key point needed to win, it was Fairchild's cake that, well, took the cake. 
Aside from excelling at every single key point needed to win, it was Fairchild's cake that, well, took the cake.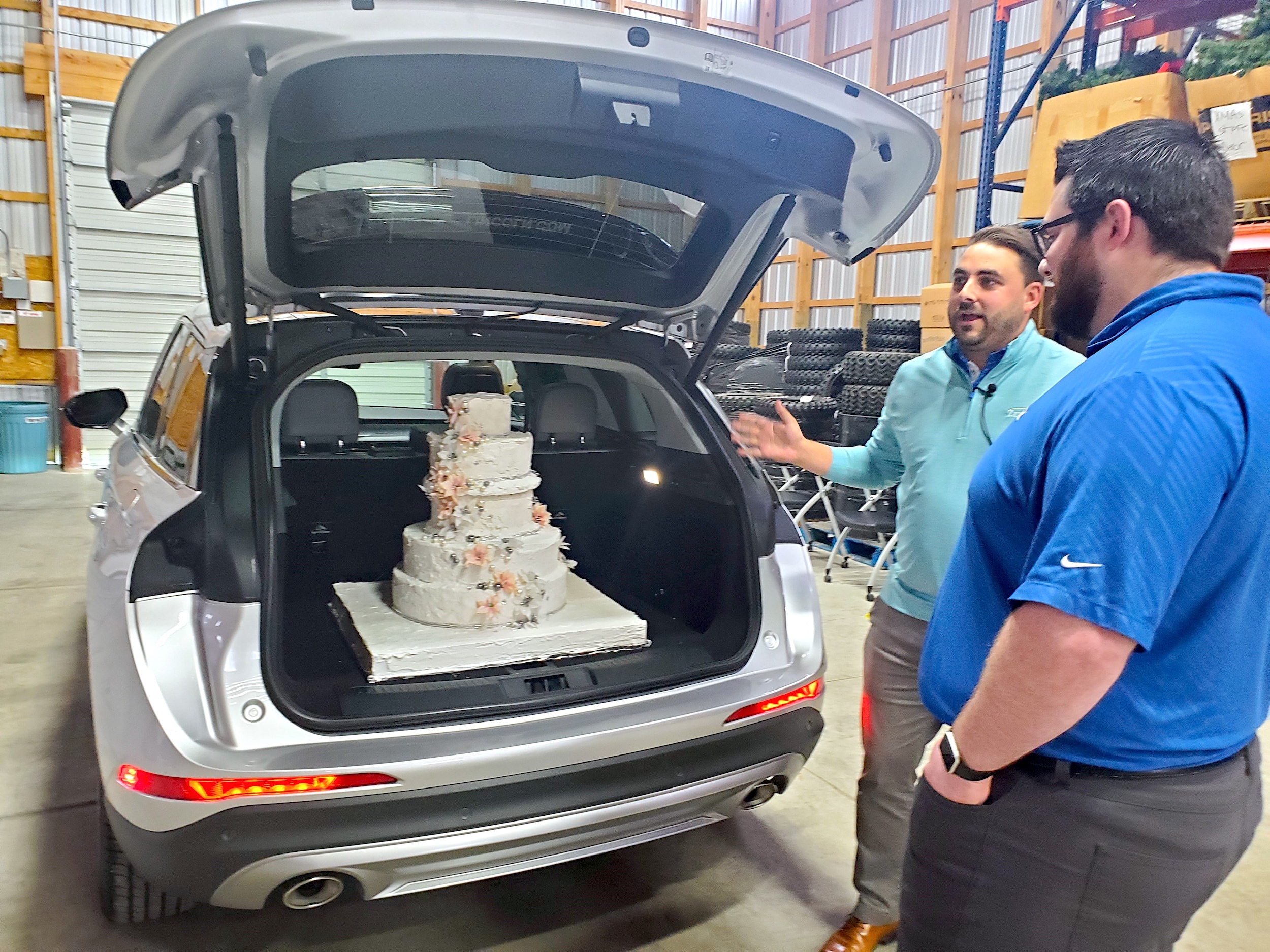 He got the idea of wanting to show the amount of space the trunk had and thought that a wedding cake was the perfect way to do that. 
He credits his wife Jaimie, whom he shares four kids with, for helping him execute his vision.
"I knew I couldn't use a real cake because of the logistics of that, so my wife and I set out to learn how to make a fake one on YouTube and Pinterest. We needed it to be the right size and height and all in all we got it done over a weekend. We used  floral foam and plaster for the main part then used whipped up plaster for the frosting and finished it off by hot gluing flowers and fake pearls for the decorations."
The cake was a hit! Surprising the judges and ultimately leading Fairchild to victory. But this wasn't the first time he's had to use quick thinking and creativity to get the job done. One of his favorite past times is music, where he loves to do everything from song writing and vocals to piano and drums. This love for music started back in high school and blossomed through college, touring throughout
 with many of his same band members still connected today.
Also with a natural skill for speech, his high school teacher encouraged him to read copy for local radio stations, where he started earning money as a voice over actor. 
Fairchild graduated from Plymouth High School in Plymouth, Indiana, then IVY Tech State College where he majored in marketing and business. 
He credits his involvement in high school theater, radio competitions, and the National Forensics League, a speech and debate organization, with helping him hone his early presentation skills. 
Although Fairchild started with Zeigler in June 2020, he isn't completely new to the organization, having worked at Zeigler Ford for four months, years ago, before having to move from the area for personal reasons.
 When it was time to come back it to the area it was clear to him that Zeigler is where he wanted to be. 
He says the Zeigler culture is unlike any he has seen working at other dealerships. He points to the corporate interaction as one example and events like the walk around competition as another, with the walk around competition giving him an opportunity to get his name out there within the organization. He says the culture reminds him of his favorite Richard Branson quote: "Train people well enough to leave, treat them well enough that they don't want to."
"Train people well enough to leave, treat them well enough that they don't want to."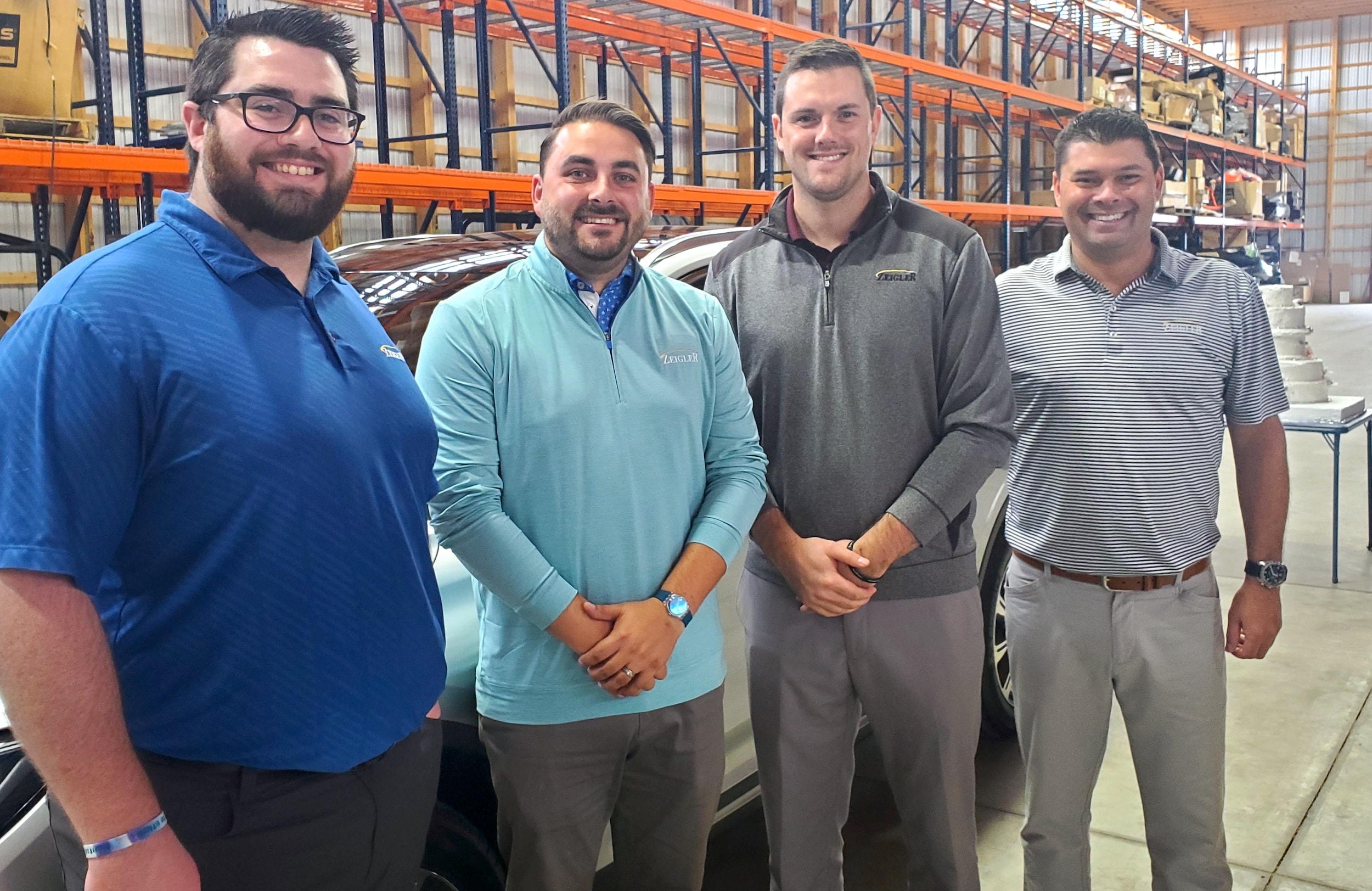 "Our product knowledge competition is group-wide and actually started as an idea that one of our team members came up.  We listened to his idea and now have finished up our ninth 
year of this competition! The thing I love about it is that every salesperson competes and they are able to learn from each other in several ways. The experienced sales consultants share their expertise and new team members can learn from them but it goes the other way too; new sales consultants can do so well and teach others also.  In fact, this year we had four of our finalists were only in the business less than two years!  Another way they can develop and grow is by watching the video we produce of each finalist that we load on our internal Zeigler University site," said Van Ryn.