Zeigler Honda of Kalamazoo Earns First President's Award,
Sixth Consecutive Elite Express Service Award From Honda
Zeigler Auto Group announced today that its Zeigler Honda of Kalamazoo dealership has earned the prestigious 2021 Honda President's Award. This is the first time the dealership has received the accolade, with key metrics for the award including Dealer Service Effectiveness, Genuine Parts Effectiveness and Customer Service Experience. In addition to this accomplishment, Zeigler Honda was also recognized with the 2021 Honda Elite Express Service Award for the sixth consecutive year in a row.
KALAMAZOO, MICHI (May 2, 2022) - Zeigler Honda of Kalamazoo was recently awarded its first Honda Parts and Service President's Award, with only 130 or 12% of all dealers reaching this achievement out of the 1073 in the U.S. 
In addition to this high level recognition, Zeigler Honda of Kalamazoo was also awarded its sixth consecutive 2021 Elite Express Service Award, which was given to a total of only 8% of all Honda dealers in the U.S.
In order to qualify for the awards, Honda dealers had to maintain a Customer Satisfaction Index (CSI) or Customer Service Experience (CSE) score of, or over 93.0, with Zeigler Honda of Kalamazoo delivering an impressive 94.7 over 12 months. Other key metrics included Dealer Service Effectiveness (DSE) and Genuine Parts Effective(GPE), both of which Zeigler Honda of Kalamazoo went at least 8% over the manufacturer's set minimum during the measured 12 month period.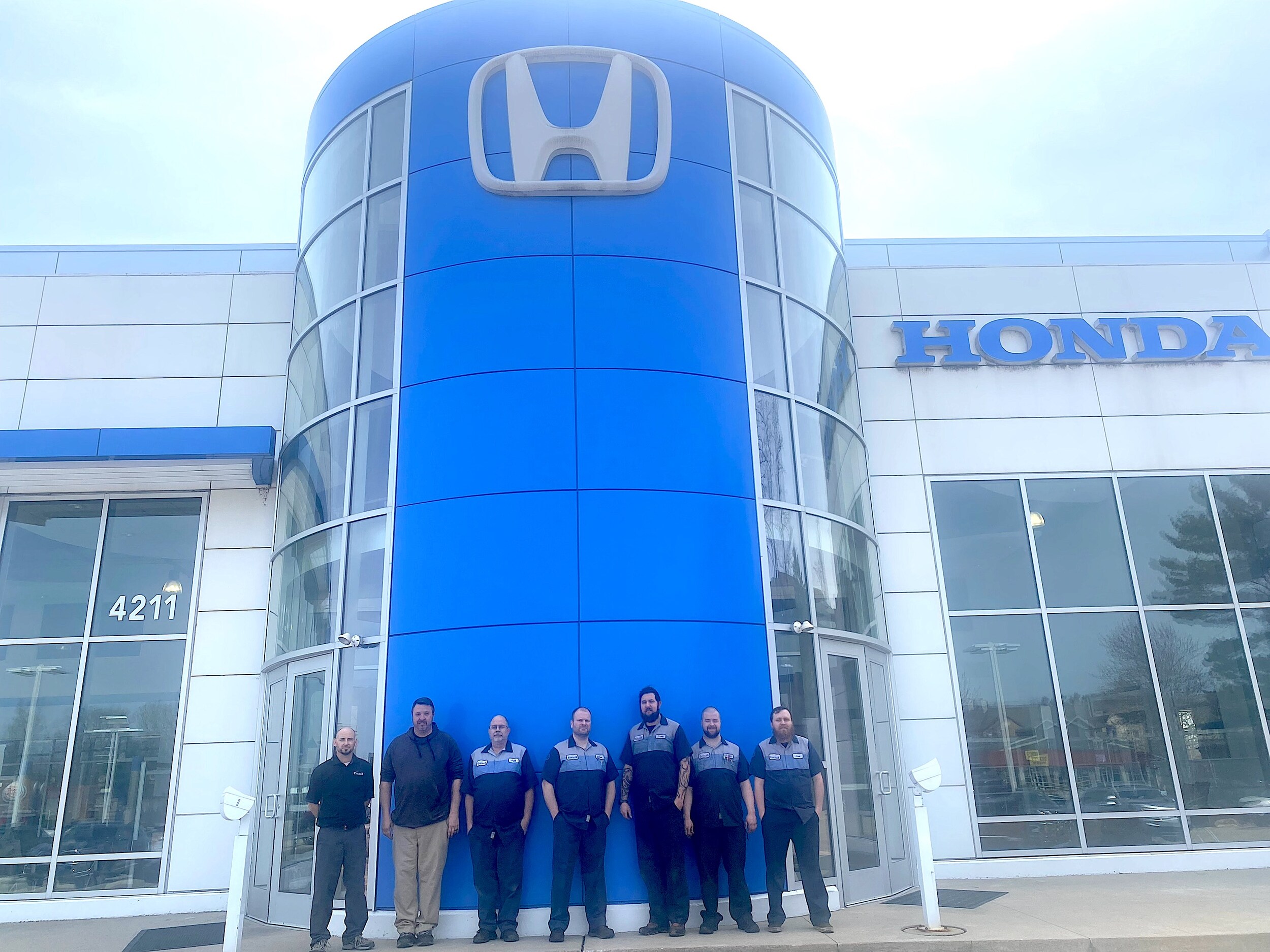 "I couldn't be more proud of the team at Zeigler. Their dedication to our customers and their teammates is second to none. This award shows just how much our customers mean to the team and how much they enjoy offering top shelf service on a daily basis. This is an awesome team that I am proud to be a part of."
Bob Kuehl, VP of Fixed Operations
"The difference between ordinary and extraordinary is that little extra!"
 Every dealer does great, we just do it a little better!" 
Glen Loubsky, Zeigler Honda, Parts Department
"It's amazing for the technicians, writers, and parts to be recognized by Honda for their great work. Keeping up with technology isn't easy these days. 'Customer retention' and 'fixed right the first time' are phrases we take seriously at Zeigler Honda, and it shows with the President's Award and Elite Express Service. Congratulations on being presented with this prestigious award for all your hard work Honda parts and service."  
Joe Conklin, Service Technician, Zeigler Honda Service.
Zeigler Auto Group also announced that its Kalamazoo Honda store was the only dealer in the district to earn both the Honda President's Award and the 2021 Elite Express Service Award for 2021. 
Listen to our Driving Vision Podcast hosted by Sam D'Arc and Mike Van Ryn on featuring Bob Kuehl and Dan Scheid as they discuss the prestigious Honda President's Award.
ABOUT ZEIGLER AUTOMOTIVE GROUP
Zeigler Automotive Group is one of the largest privately-owned dealer groups in the U.S. with 78 franchises across 35 locations in Wisconsin, Illinois, Indiana, and Michigan. Vehicle brands represented include all of the domestic and the majority of the imported manufacturers.
Besides its extensive automotive portfolio, the organization owns and operates Zeigler Motorsports, an 85,000-square-foot motorsports dealership and action park, offering 19 different powersports brands, plus its own onsite restaurant: Trak Houz Bar & Grill. Additionally, Zeigler Motorsports houses the Elevate Leadership & Team Building Academy, an executive training company.
The Kalamazoo-based dealer group also owns and operates Zeigler Pre-Owned of Chicago, a Carquest Auto Parts store, three Byrider franchises, three finance companies, several insurance firms, and a leasing firm.
Founded in 1975, the organization employs over 2,300 people, ranking among the top 1% of automotive dealers in the nation with estimated annual sales of $2.2 billion for 2022. The family-owned and operated company is well known for its commitment to both customer service and employee satisfaction. Zeigler is regularly recognized as one of the Best and Brightest Companies to Work for in the Nation, also earning similar accolades in Chicago and Michigan.