Zeigler Toyota of Racine Earns 2022 Toyota President's Award for CustomerFirst in First Year of Eligibility 
Zeigler Auto Group recently announced that its Zeigler Toyota of Racine dealership was among the select few U.S. Toyota dealerships to qualify for the coveted "President's Award for CustomerFirst" presented by Toyota Motor Sales. This is the first time that the dealership was awarded this top honor by the global manufacturer. Also notable is that this is also the dealer's first year of eligibility.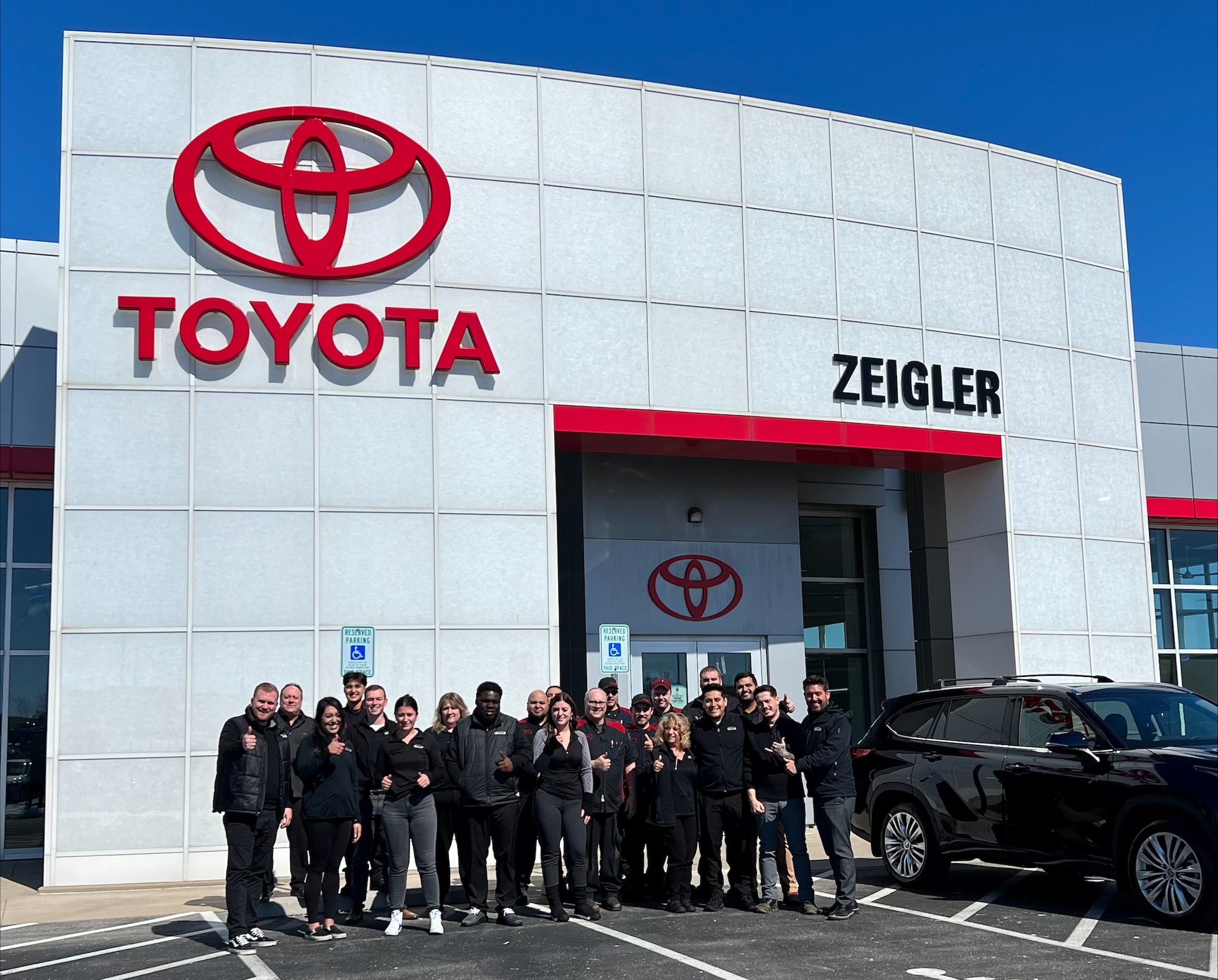 Racine, Wisc. (March 20, 2023) -Toyota Motor Sales recently presented Zeigler Toyota with a 2022 Toyota President's Award for CustomerFirst. This is the first time that the Zeigler Auto Group dealership receives this accolade. The coveted award is currently the manufacturer's highest possible distinction for a U.S. Toyota dealership.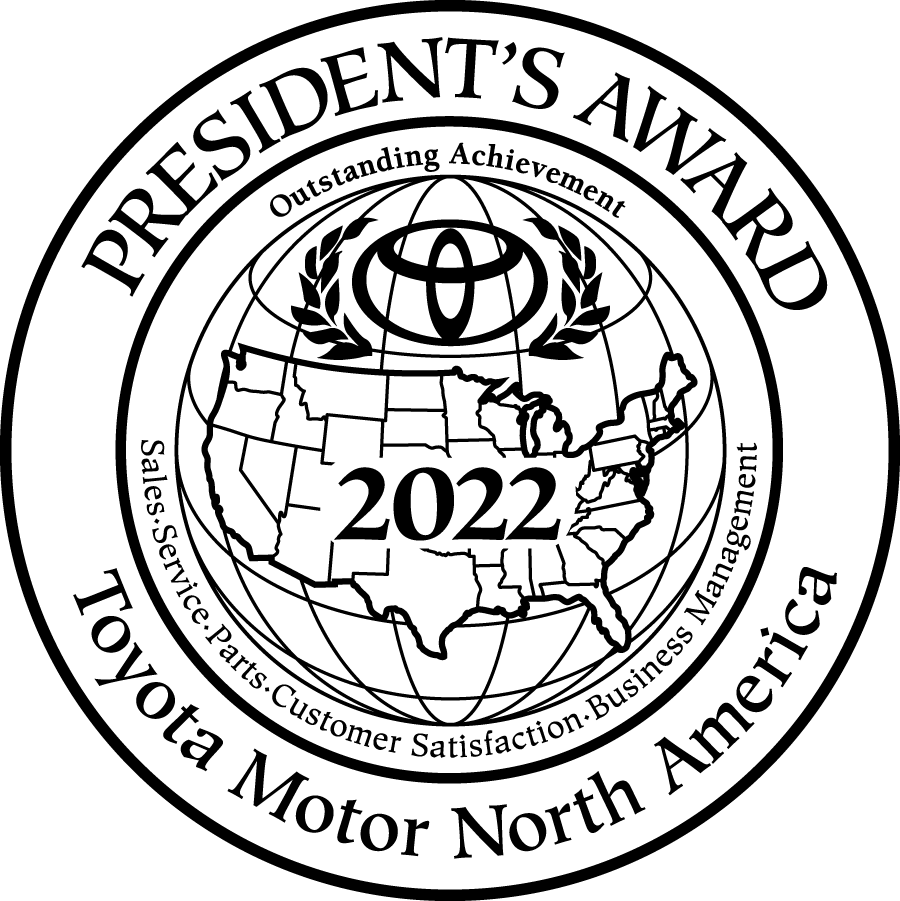 "To have earned this award during our first year of eligibility is a huge accomplishment and speaks volumes of our commitment to our community, customers and employees. We take pride in continuing to operate as a family business where people come first. We have had great success with this approach, the customers are taken care of and so are our team members," said Aaron Zeigler, president and owner of Zeigler Auto Group.
The President's Award for CustomerFirst is awarded annually to U.S. Toyota dealerships who excel in all facets of operations and go above and beyond at each customer touch point, representing the top performing dealers.
To be considered for the award, dealers must  be nominated by a regional or private distributor, then evaluated by the automotive manufacturer on sales standards, marketing compliance, service processes, branding, and other key metrics.
Some of these key metrics include a Sales Efficiency rate at or above 105% from December 2021 to November 2022; and a Toyota Loyalty & Engagement Efficiency (TLEe) rate at or above 102% from January through December 2022. Additionally, dealers must be compliant with Image USA II, a set of standards and regulations for Toyota dealerships set by the manufacturer.
"Achieving the Toyota President's Award is a huge accomplishment. We have such amazing people working together for a common goal and mission: "Our Family providing your Family with the Ultimate automotive experience." I feel fortunate to work with some of the best people in the industry and for an award-winning company (Zeigler). It is great to partner with a manufacturer like Toyota, that is committed to their customers like we are," said Joe St. Germain, general manager.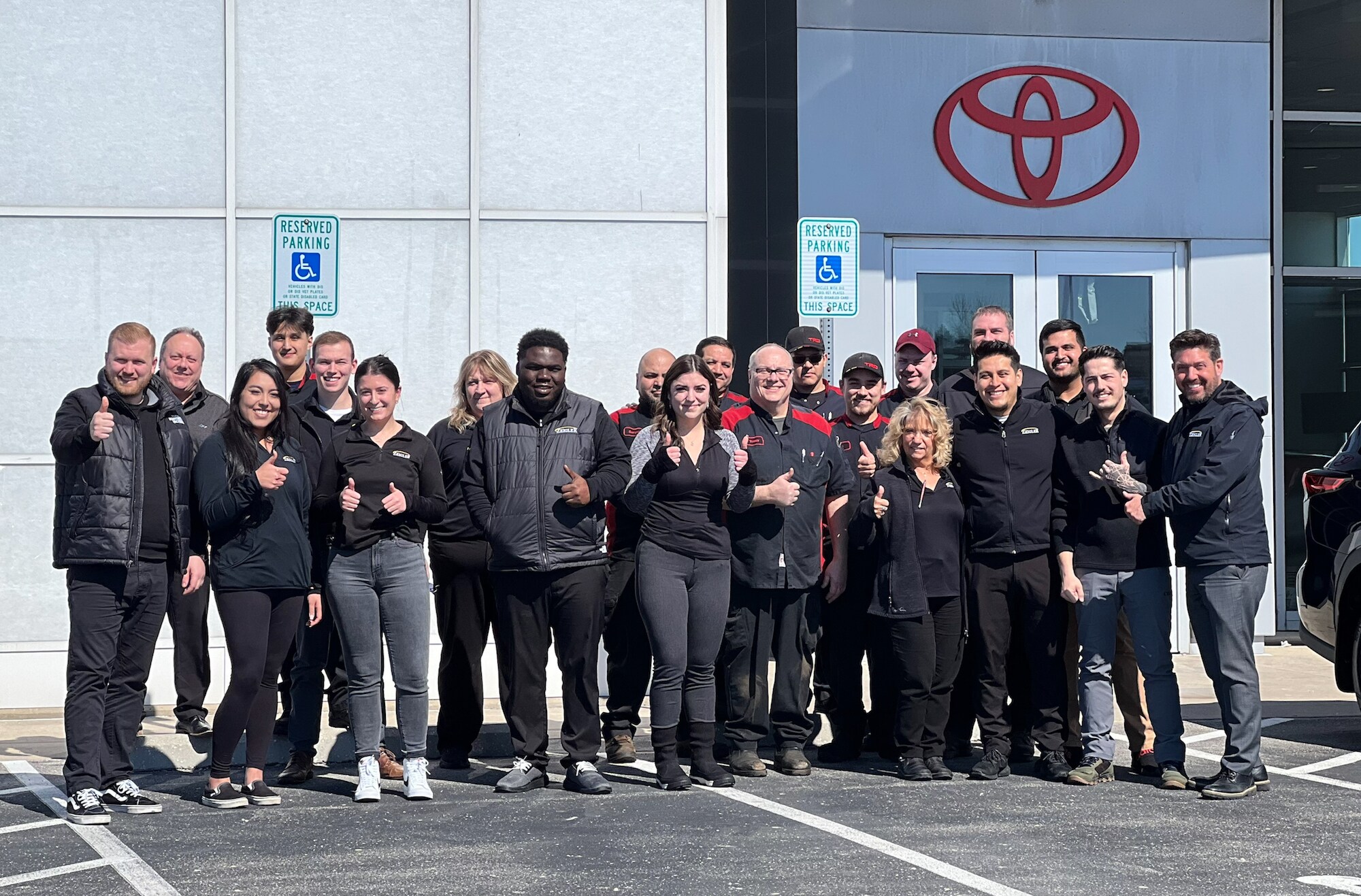 Zeigler's highly popular Driving Vision Podcast, hosted by COO Sam D'Arc, caught up with St. Germain and Basch to talk about the award and what it means to the team.
About Zeigler Auto Group
Zeigler Automotive Group is one of the largest privately-owned dealer groups in the U.S. with 78 franchises across 35 locations in Wisconsin, Illinois, Indiana, and Michigan. Vehicle brands represented include all of the domestic and the majority of the imported manufacturers.
Besides its extensive automotive portfolio, the organization owns and operates Zeigler Motorsports, an 85,000-square-foot motorsports dealership and action park, offering 19 different powersports brands, plus its own onsite restaurant: Trak Houz Bar & Grill. Additionally, Zeigler Motorsports houses the Elevate Leadership & Team Building Academy, an executive training company.
The Kalamazoo-based dealer group also owns and operates Zeigler Pre-Owned of Chicago, three Byrider franchises, three finance companies, several insurance firms, and a leasing firm.
Founded in 1975, the organization employs over 2,300 people, ranking among the top 1% of automotive dealers in the nation with estimated annual sales of $2.2 billion for 2022. The family-owned and operated company is well known for its commitment to both customer service and employee satisfaction. Zeigler is regularly recognized as one of the Best and Brightest Companies to Work for in the Nation, also earning similar accolades in Wisconsin, Chicago, and Michigan. Besides these prestigious accolades, Zeigler is also one of Glassdoor's 100 Best Places to Work in the U.S. for 2023, and among Glassdoor's top 10 U.S. companies for work-life balance.