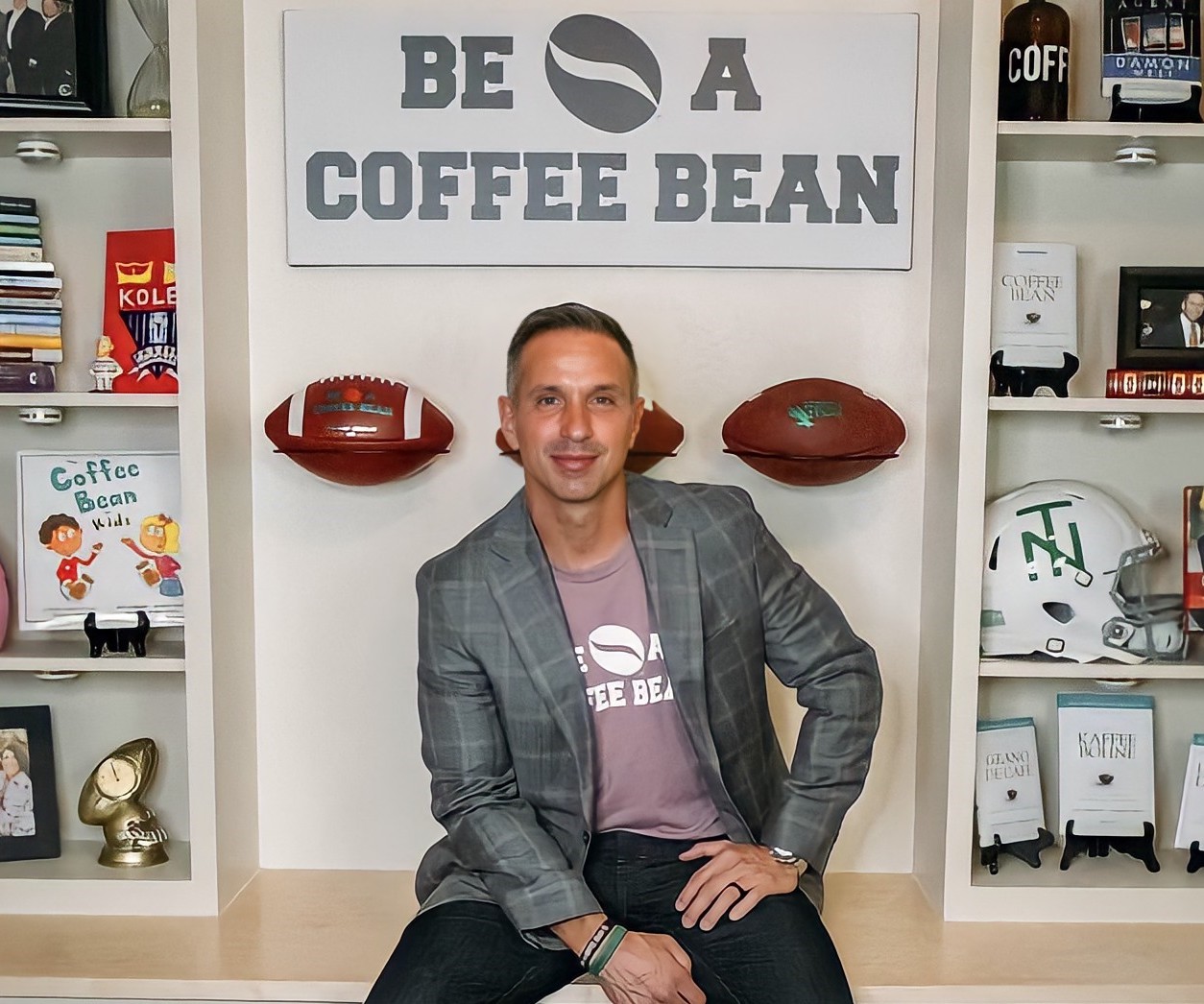 World-renowned speaker and author Damon West joins Zeigler University Guest Speaker Series 
with Presentation on Transformation through "Be A Coffee Bean"
This past Wednesday, July 20, 2022, best-selling author, and speaker Damon West joined the Zeigler University Guest Speaker Series with a presentation on adversity and success.  The Zeigler University Guest Speaker Series invites entrepreneurs, athletes, innovators and leaders across different industries to share their stories and points of view with the Zeigler team. West's session discussed the importance of making your adversity work for you by going inward and  "Be a Coffee Bean" in life to become your best self. 
KALAMAZOO, MICH (July 25, 2022) - Highly sought after author and speaker, Damon West joined the Zeigler University Guest Speaker Series this past Wednesday, July 20, 2022. West, who was once sentenced to life in prison, shared how he turned his life around by embracing adversity to come out as the best version of himself.
West experienced his rock bottom in 2008 when he was arrested for a string of robberies to support his addiction to meth. After being convicted to life in prison, he started to reflect on everything that had happened in his life leading up to this point. During this time his mother let him know just how disappointed she was because he was given so many advantages in life. She told him to go in there and repay his debt to society and come back as the man they raised, or not to come back at all. She also made him promise not to get any tattoos or join any gangs in order to survive or make his life easier; having only God to get him through this.
Having had so much potential in the earlier part of his life, he started to take an honest look at himself-something that he found extremely uncomfortable. Describing this process as the boiling hot water of life, and having to decide what gets produced from there. To him you could stay stuck in your circumstances and continue to experience life's difficulties, or you can use life's difficulties to produce something great.Ultimately, he decided on the power of transformation through his Coffee Bean philosophy. This was something he learned from Mr. Jackson, his mentor that taught him about life in prison. This philosophy ultimately became the subject of the book, The Coffee Bean, co-written with Jon Gordon.
This philosophy includes five steps to a better life. The first one is to show up with body language every day, which breeds a positive attitude. One simple example of this was to smile. His second key was care for yourself physically, mentally and spiritually. Having a balanced mind, body and soul does wonders for how you function in every facet of life. Making a conscious decision to be better every day by investing in yourself.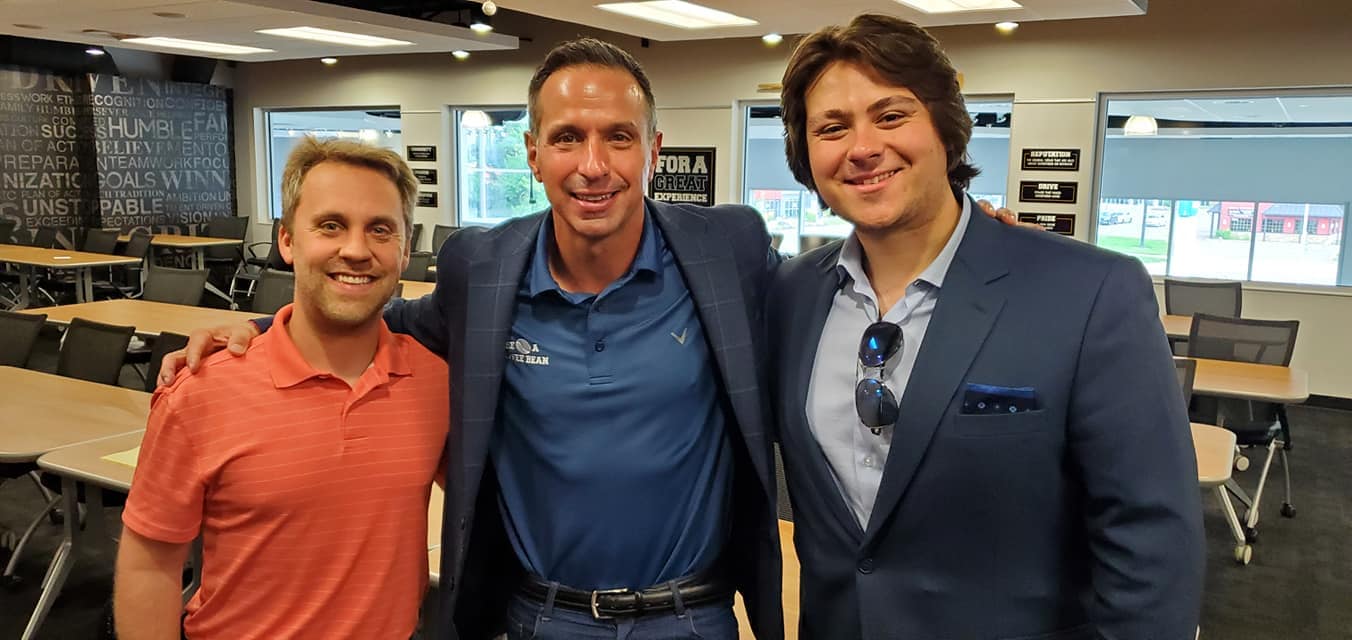 During his journey, he asked God to show him what he wanted him to create with his life, and also the discernment to understand His signs. West says he actively nourishes himself with the right books, the right physical exercise and the right amount of rest in order to achieve his highest potential.
The third bullet of this philosophy is to lead by serving. Becoming a servant to leadership is something that takes humility, patience, and understanding oneself better in order to give others your best. He summed this up with a Mr. Rogers quote, "Everyone has the power to impact someone in need."
For his fourth key, he talks about understanding things outside of your control and knowing when to let go and adjust to what's happening around you instead of trying to force things to be something they are not. Essentially this means to "control the world inside you, not the world around you." Because when you don't you become trapped in the what ifs and cannot create from a place of freedom, and "the hardest place to do time is inside your mind."
His final key was straight forward but powerful, and that is to Believe in Yourself and not let the past define you. Although this is many times simpler said than done, it was through his transformation that he understood just how important it was to continually create a better version of yourself without being chained to the past. Believing in yourself can be a struggle when you have come from adversity and it can be something difficult to overcome, but when you start looking at your life from a different perspective and allow these same difficulties to empower you, you become a better version of yourself.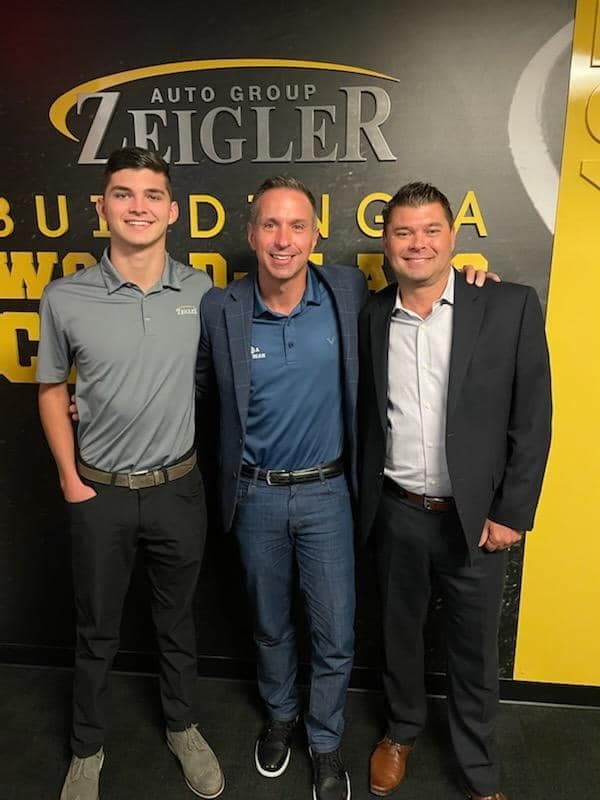 "Great organizations give their team members something to look forward to!  I am thankful we provide our Zeigler University Guest Speaker Series to our teams.  Damon West is in high-demand across the world for his unbelievable story and message he provides.  He absolutely crushed it for us and I continue to receive amazing feedback throughout the organization on his presentation!"

Mike Van Ryn, Director of Talent Development
My biggest takeaway was that it is never too late to get a fresh start and reinvent yourself. We aren't bound by our past mistakes and always have the opportunity to "make things right" and become a better human.  Self-determination is such a beautiful part of being alive.
Dick Barker, Brand Performance Manager, MB Hoffman Estates
"Damon West brought so much value to our team as he shared his life story of opportunities in adversity. What impacted me the most personally, was how he shared, "On the other side of adversity is the best version of yourself."  He also challenged us to "Control the world within you, not the world around you," which so often we try to do. The best was to view "Our mistakes in life as valuable assets to pass on to other people." He passed on so many valuable assets that will help me 
"Be A Coffee Bean" every day!" 
Matt Thomas, Chief of Staff, Zeigler Auto Group
"Damon West was an incredible speaker, and it was truly inspiring to hear about how he was able to overcome so much adversity in his life. The coffee bean story really resonated with me because I have always believed that you don't have to be a product of your environment, your environment can be a product of you, and that really correlates with the message behind his "Be a Coffee Bean" mantra. Being someone who grew up around drug dealers and addicts, it hit close to home and to see him be able to turn his life around and now have the opportunity to share his story and make an impact on so many people across the world is quite remarkable! Really enjoyed listening to him and the words of wisdom he gave us."
D'Marco Owens
"His story and the examples of what you can be! It hit home for me and makes so much sense and really simplifies your choices in life!! Since I saw and heard Damon, I have downloaded the short Audio story and played it for my wife and daughter and her boyfriend and several friends already. Every person including the teams who heard and saw him live have agreed it's a simple life changing lesson. Not complicated, not drawn out, just simple and easy! Amazing speaker! The best yet I think by far!" 
Joe St. Germain, VP of Zeigler Wisconsin
"I love that he said "create your own environment,"  we all want a positive, energetic environment, and knowing 
we can create that environment is a game changer!"

Chris Zeppenfeld, GM Zeigler CDJR Grandville, Zeigler FIAT Maserati Alfa, Zeigler Ford of Lowell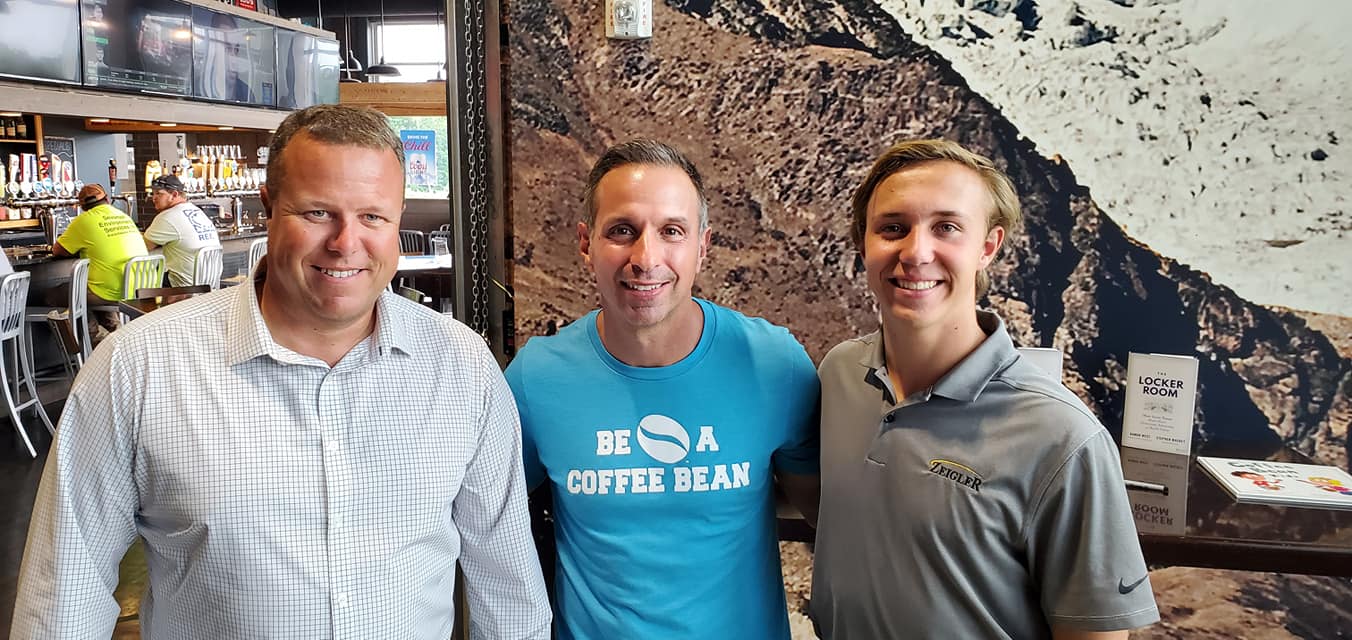 Zeigler University is an internal leadership and development program within the Zeigler Automotive Group organization dedicated to attracting, training, and retaining the best talent in the industry. 
The program includes one-on-one mentoring, strategic recruiting; and programs such as the Zeigler University Speaker Series with past celebrity guest speaker appearances that include Grant Cardone, Bill Rancic, PJ Fleck, and more.
About Zeigler Auto Group
Zeigler Automotive Group is one of the largest privately-owned dealer groups in the U.S. with 78 franchises across 35 locations in Wisconsin, Illinois, Indiana, and Michigan. Vehicle brands represented include all of the domestic and the majority of the imported manufacturers.
Besides its extensive automotive portfolio, the organization owns and operates Zeigler Motorsports, an 85,000-square-foot motorsports dealership and action park, offering 19 different powersports brands, plus its own onsite restaurant: Trak Houz Bar & Grill. Additionally, Zeigler Motorsports houses the Elevate Leadership & Team Building Academy, an executive training company.
The Kalamazoo-based dealer group also owns and operates Zeigler Pre-Owned of Chicago, a Carquest Auto Parts store, three Byrider franchises, three finance companies, several insurance firms, and a leasing firm.
Zeigler Auto Group also recently launched the Driving Vision Podcast, which invites celebrities, business people and athletes to share their unique perspective on what drives innovation in their careers. 
Founded in 1975, the organization employs over 2,300 people, ranking among the top 1% of automotive dealers in the nation with estimated annual sales of $2.2 billion for 2022. The family-owned and operated company is well known for its commitment to both customer service and employee satisfaction. Zeigler is regularly recognized as one of the Best and Brightest Companies to Work for in the Nation, also earning similar accolades in Wisconsin, Chicago, and Michigan.