Recognized with the 2023 Subaru Love Promise Community Commitment Award
Zeigler Auto Group today announced that two of its Subaru dealers-Subaru of Kenosha and Subaru of Merrillville-have been recognized with the 2023 Subaru Love Promise Community Commitment Award. This award is presented to retailers who achieve the highest levels of service based on key metrics that cover commitment to the community.
KALAMAZOO, MICH. (February 13, 2023) - Subaru of Merrillville and Subaru of Kenosha, two Zeigler Auto Group dealers, have been recognized by Subaru of America with a 2023 Subaru Love Promise Community Commitment Award.
Zeigler's Driving Vision Podcast, hosted by COO Sam D'Arc, interviewed both Zeigler Subaru GMs and discussed the importance of the award and the requirements needed to qualify. During the interview Zeigler Subaru of Kenosha GM Mike Bihun congratulated Zeigler Subaru of Merrillville GM Kyle Faiman on earning this coveted award during the first year the dealer qualified. Bihun shared how he had been actively trying to earn this award over the last five years and was impressed with Merrillville's achievement.
The Love Promise Community Commitment Award nationally recognizes Subaru retailers who are making the world a better place while demonstrating an outstanding commitment to supporting passions and causes in local communities. Eligibility for 2023 recognition was from January 1 through December 31, 2022. This award is part of the 2023 Subaru Love Promise Commitment Awards program which consists of three categories: the Community Commitment award - that both dealers won; the Customer & Community Commitment "Gold" award, and the Customer Commitment award.
"It is a privilege and honor to receive such recognition for the Community Commitment Award. Our team takes great pride in the relationships we've built with our partners and the positive impact it has on our community. We will continue to Share the Love by giving our support to make our Community a better place!" said Faiman, GM of Subaru of Merrillville.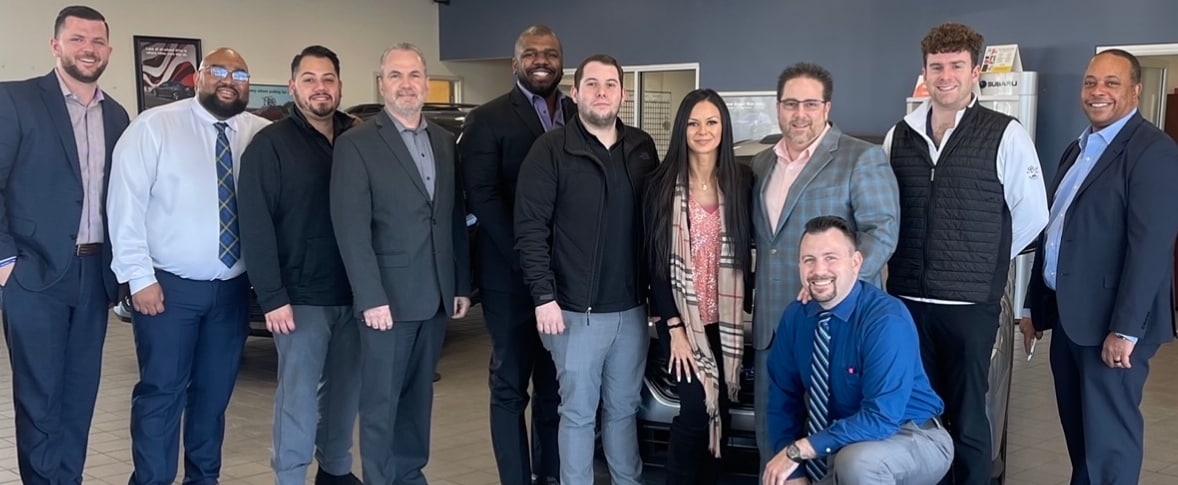 (The Zeigler Subaru of Merrillville, winners of the 2023 Subaru Love Promise Community Commitment Award)
Zeigler Subaru of Merrillville, Zeigler's first Subaru dealer acquired in May of 2021, has made a huge impact on the community through its many programs over the years. In 2022 the dealer donated over $3,000 to the school Salk Elementary, having also supported the school the year prior, and pledging to continue its support for a third year in 2023. Besides this,
Subaru of Merrillville donated nearly $50,000 over the last two years to Chasing Dreams, Inc.
, a local charity dedicated to providing community members with disabilities with access to programs that promote independence.
"Winning this award is a huge deal for a Subaru retailer. By winning, it reinforces our store's commitment to being a positive force in something bigger by helping the community be a better place to work and live!" said Bihun, GM of Subaru of Kenosha.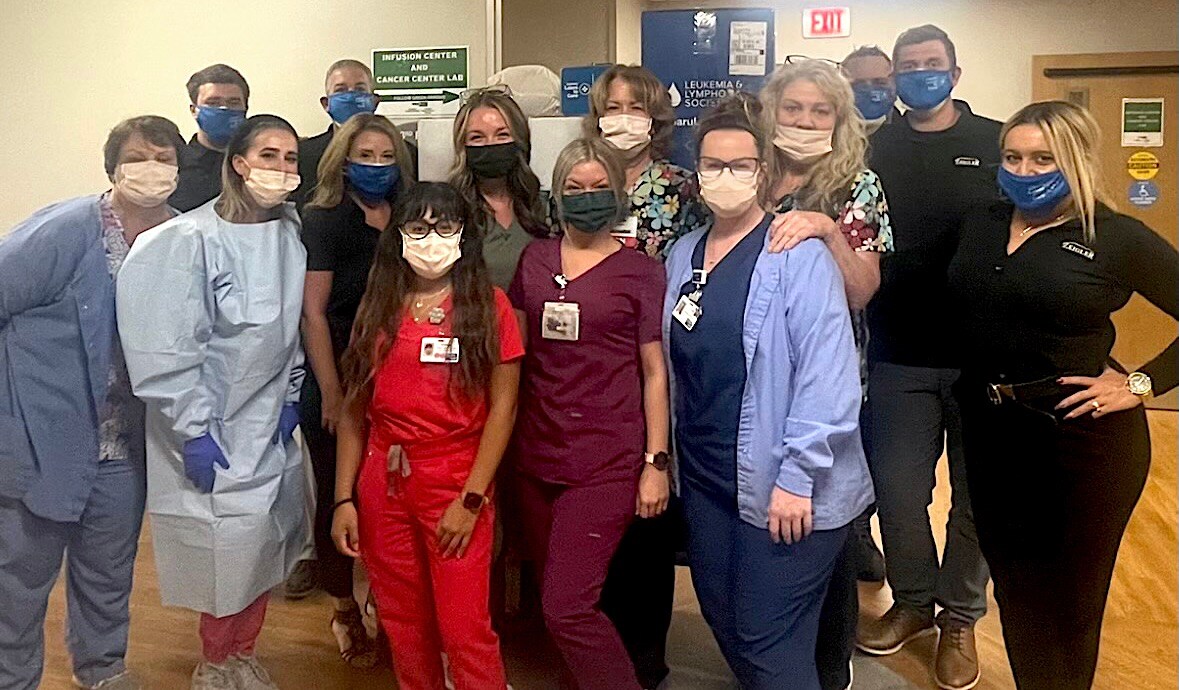 (Zeigler Subaru of Kenosha, winners of the 2023 Subaru Love Promise Community Commitment Award, supporting the Leukemia & Lymphatic Society)
Zeigler Subaru of Kenosha is well known in the community for providing support to various organizations from schools to food pantries This included a $26,885 donation to local pantry and support center: the Sharing Center in 2022, which brought its total donated amount to $100,000 since 2018. With their ongoing support the Sharing Center was able to brave the challenges that came with the pandemic closures of 2020 and keep their doors open. Also last year, Zeigler Subaru of Kenosha partnered with the Kenosha Achievement Center for its 2022 Share the Love Event raising $35,000 to give back based on our customers choosing a local charity.
On Memorial Day weekend 2022 the dealer also held a special event for fallen soldiers in the community, sponsoring flowers for friends and families. Besides this, Zeigler Subaru of Kenosha earned 4th place in Zeigler's Ugly Sweater Holiday Food Drive, bringing in 3,542 items in the Shalom Center Kenosha. Other ongoing efforts include donations of warming blankets and messages of hope for chemo patients to the Leukemia and Lymphatic Society.
Zeigler Automotive Group is one of the largest privately-owned dealer groups in the U.S. with 78 franchises across 35 locations in Wisconsin, Illinois, Indiana, and Michigan. Vehicle brands represented include all of the domestic and the majority of the imported manufacturers.
Besides its extensive automotive portfolio, the organization owns and operates Zeigler Motorsports, an 85,000-square-foot motorsports dealership and action park, offering 19 different powersports brands, plus its own onsite restaurant: Trak Houz Bar & Grill. Additionally, Zeigler Motorsports houses the Elevate Leadership & Team Building Academy, an executive training company.
The Kalamazoo-based dealer group also owns and operates Zeigler Pre-Owned of Chicago, three Byrider franchises, three finance companies, several insurance firms, and a leasing firm.
Founded in 1975, the organization employs over 2,300 people, ranking among the top 1% of automotive dealers in the nation with estimated annual sales of $2.2 billion for 2022. The family-owned and operated company is well known for its commitment to both customer service and employee satisfaction. Zeigler is regularly recognized as one of the Best and Brightest Companies to Work for in the Nation, also earning similar accolades in Wisconsin, Chicago, and Michigan.