---
Zeigler Named 'Chicago's Best & Brightest Companies To Work For®' for Seventh Time
Zeigler Automotive Group has once again been named one of 'Chicago's Best and Brightest Companies to Work For
®'. This win marks the Kalamazoo-based dealer group's seventh win in a row since 2012.
Kalamazoo, Mich. (July 2, 2020)
Best and Brightest Companies to Work For® today announced that Zeigler Auto Group was among its Best and Brightest Companies to Work For® in Chicago for 2020. This is the seventh consecutive time that Zeigler has been presented with this accolade. 
Only companies that distinguish themselves as having the most innovative and thoughtful human resources approach can receive this honor. Zeigler, along with other winners, will be honored via a digital awards presentation on Friday, July 24, 2020 at noon. The event will feature
 keynote speaker, John Ninkovich of Performix Group and will be emceed by Pat Cassidy of WBBM 780AM Radio.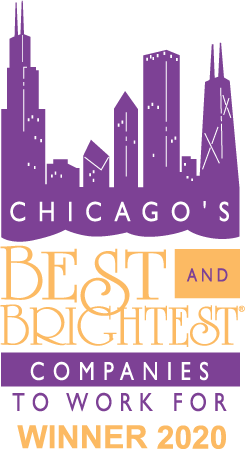 Companies are evaluated by an independent research firm based on key metrics in various categories. These include Compensation, Benefits and Employee Solutions; Employee Enrichment, Engagement and Retention; Employee Education and Development; Recruitment, Selection and Orientation; Employee Achievement and Recognition; Communication and Shared Vision; Diversity and Inclusion; Work-Life Balance; Community Initiatives; Strategic Company Performance; and the Best of the Best Small Business, Medium Business and Large Business.
Zeigler Auto Group falls within the large business category with over 1800 employees across Michigan, Chicago and Indiana.
"Through the first half of 2020, the Best and Brightest Companies To Work For® have demonstrated leadership and forward thinking as they pivoted their business and workforce through Covid-19. As the conversation and focus has shifted, our Best and Brightest winning companies have also been a voice for important actions regarding race relations. In these unique times, the Best and Brightest Companies To Work For excel and share their knowledge with others," said Jennifer Kluge, President and CEO, Best and Brightest Programs.
Chicago's Best and Brightest Companies to Work For® is sponsored by Baudville Brands, NOW Health Group, FONA International, Assurance - a Marsh & McLennan Agency LLC company, Clark Hill PLC, Milhouse Engineering and Construction Inc., Switchfast Technologies, HR Source, uMap and Corp! Magazine.
About The Best and Brightest Companies to Work For®
The Best and Brightest Companies to Work For®is a program that provides the business community with the opportunity to gain recognition, showcase their best practices and demonstrate why they are an ideal place for employees to work. This national program celebrates those companies that are making better business, creating richer lives and building a stronger community as a whole. It is presented annually in several markets including Atlanta, Boston, Chicago, Dallas, Detroit, Houston, Milwaukee, San Diego, San Francisco Bay Area, West Michigan and Nationally.

About Zeigler Automotive Group
Zeigler Automotive Group is one of the largest privately-owned dealer groups in the nation with 75 franchises and 30 locations in Illinois, Indiana and Michigan. Vehicle brands represented include all of the domestic and the majority of the imported manufacturers.
Founded in 1975, the company ranks among the top 1% of automotive dealers in the U.S., and has earned recognition for its commitment to both customer service and employee satisfaction. Recently, Zeigler Automotive Group was named one of the 101 Best and Brightest Companies to Work for in Illinois and Michigan.