Zeigler's Long-Standing Commitment To Employee Development & Appreciation Leads To 250 Promotions In 2019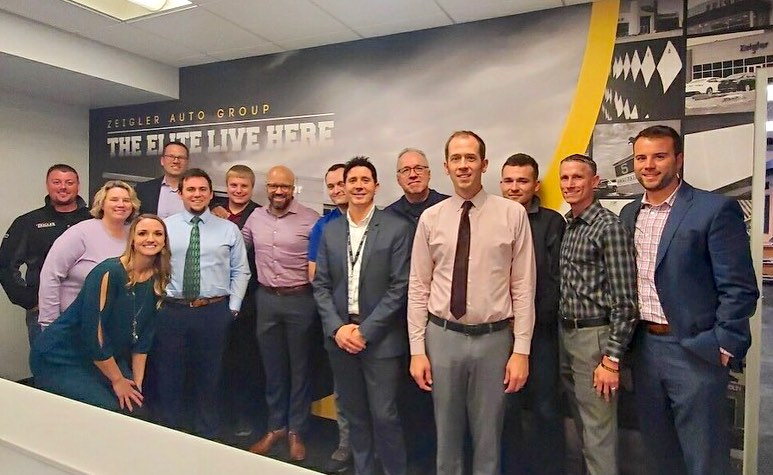 Since opening the doors of its first dealership in 1975, the organization has experienced tremendous growth over the years thanks in part to its rich history of promotion from within. This long-standing commitment is rooted in the company's values that promote P.R.I.D.E. : Passion, Reputation, Integrity, Drive and Execution.
In 2019 alone, Zeigler has promoted over 150 internal employees to new positions, a move that not only enhances employee satisfaction and loyalty, but also ensures that customers are getting the best experience from professionals that feel valued.
Throughout the years, the dealership group has offered its team members endless opportunities to challenge themselves, follow a rewarding career path and develop their skills and talents continuously with internal leadership and recognition programs. "I have watched and participated in the growth of culture within the Zeigler Auto Group, we have a much stronger base and company than most in the automotive arena due to our speaker series, our corporate team that promotes and keeps all stores in contact and works on consistent processes," says Bob Kuel, VP of Fixed Operations, who has been with the organization for 34 years.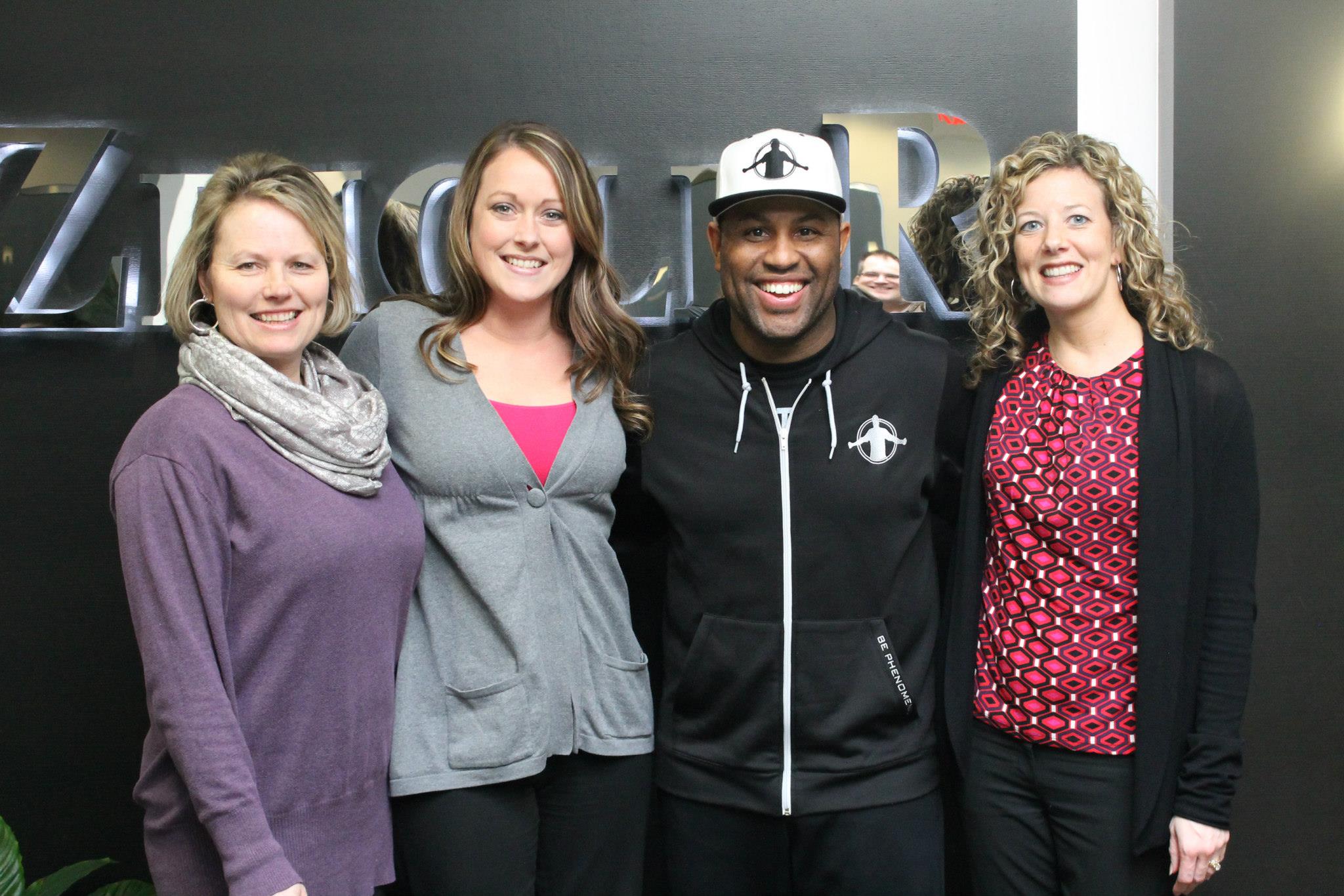 Some of these programs include the Zeigler University Guest Speaker Series, Performance Groups, Champion Task Force-Culture Teams, book clubs, Master Coach Series Trainings, Leadership groups, online trainings, coaching calls and much more.
The dealership also shows its employees appreciation through a number of different initiatives like Diamond Drops, P.R.I.D.E. Award, President's Club for Sales and Service and more.
Today Zeigler enjoys unprecedented low turnover rates in an industry that usually sees a churn with automotive professionals putting in long hours and not feeling appreciated for their hard work. Zeigler has also been named among the Best And Brightest Companies to Work for in the Nation, in addition to consistently being awarded this title regionally in Chicago and Michigan.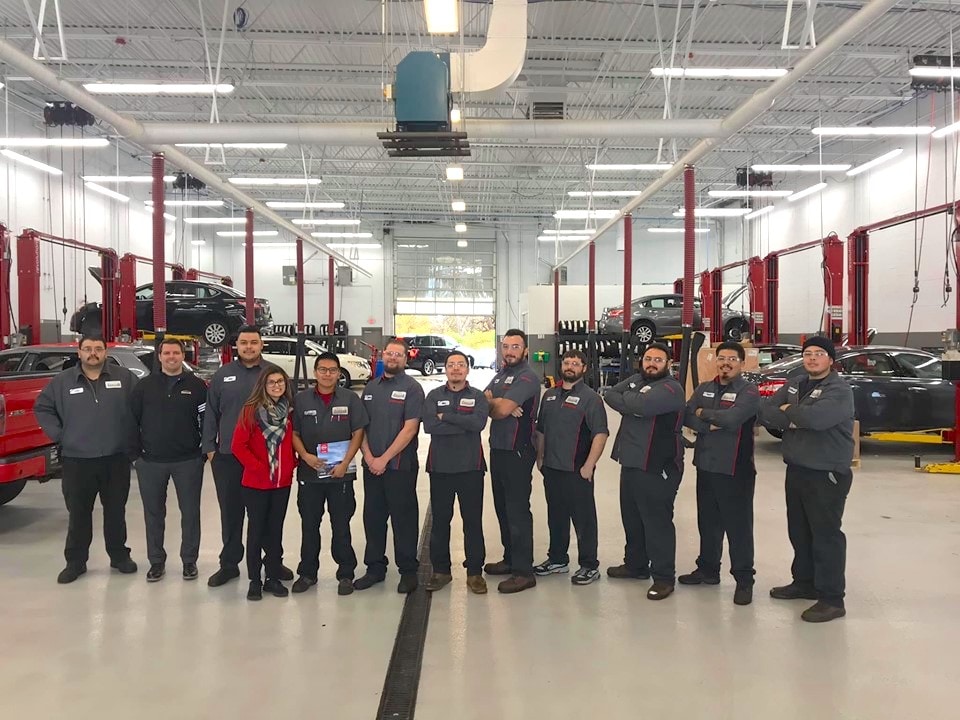 34 YEARS
Bob Kuehl VP of Fixed Operations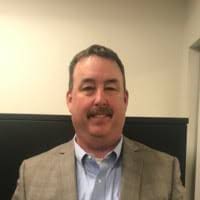 Originally interviewed and hired by Harold Zeigler as a body shop apprentice in 1987, Bob Kuehl has seen the Zeigler Automotive Group grow at an incredible pace for over 30 years. Now VP of Fixed Operations, he takes pride in continuing the dealership group's "promotion from within" tradition. A tradition that he experienced first hand having worked his way up to his current VP position over the years with the support of Zeigler's internal leadership training programs. 
With just a little over one year as a body shop apprentice at Zeigler of Kalamazoo, Bob was transferred to the service department where he would serve as a tech until 1995 when he was promoted to Svc Manager for Zeigler Ford Plainwell.

After 4 years at the Ford dealer, he took on the same position at Zeigler Chrysler Dodge Jeep Plainwell where he would remain until his next promotion in 2004 as Svc and Parts Director for Zeigler of Kalamazoo. 
It was then in March of 2018 that Bob was appointed VP of Fixed Operations and was tasked with overseeing all parts and service operations for the entire dealership group. Aside from his daily duties as VP of Fixed OPs, he leads an implementation team that opens new dealerships as they are purchased by Zeigler, an initiative he began back in 1999.
"I am a product of our promotion from within mentality and processes. I have embraced this same mentality with employees that report to me from all levels. I've seen express service technicians that have grown into our parts department as counter people. I've also seen wholesale reps, express techs, apprentice techs, and detail shop employees that have become production line technicians. Car porters that have become service writers and then assistant managers." He even recalls working side-by-side with six hourly employees when he first started out that now hold various leadership positions throughout the dealership group. 
Bob Kuehl enjoys watching college sports, camping, motorsports and working on classic cars. He was born and raised in Kalamazoo, Michigan and resides there with his high school sweetheart, which he's been married to for 29 years. He has a 20 year old son, a sophomore at Wisconsin Lutheran College, who plays football and runs track.
---
33 YEARS

Kevin Galer VP & GM of Plainwell and Kalamazoo dealers for Zeigler Auto Group

After 33 years with Zeigler, Kevin Galer knows exactly what it takes to successfully oversee the dealer's Plainwell and Kalamazoo stores. In fact, Zeigler has been the only place Kevin has ever worked.

While still in high school, Kevin started washing cars at Zeigler Kalamazoo in 1987 and eventually became a service writer while in college. Then in 1992 after moving to Zeigler Ford of Plainwell Chris Zeppenfeld, his manager at the time, put him on the floor as a salesperson and he knew then that the auto industry was where he belonged.

In just three short years, he was named sales manager. Then in 1998 he received a promotion for general sales manager that set him on course to become the store's GM in July 2000.  Shortly after in 2013, he was recognized within his current role as VP & GM for the region.
One of Kevin's biggest takeaways from working at Zeigler is to give employees the tools and resources for growth and always hire people that are looking to grow with the company and make a career out of an opportunity, not just looking for a short-term job.
"Good culture, hire good people, let them do their thing, don't micromanage, that's the secret sauce."
In his free time, Kevin enjoys spending time with his wife Jennifer and two sons Austin and Conner. He also coaches Connor's soccer team and loves to golf.Kevin attended Portage Central High and graduated from Western Michigan University in 1996 with a degree in Marketing.
---
28 YEARS

Chad VandenBerg
General Sales Manager
BMW, Lincoln, Honda, Chrysler, Dodge and Ram in Kalamazoo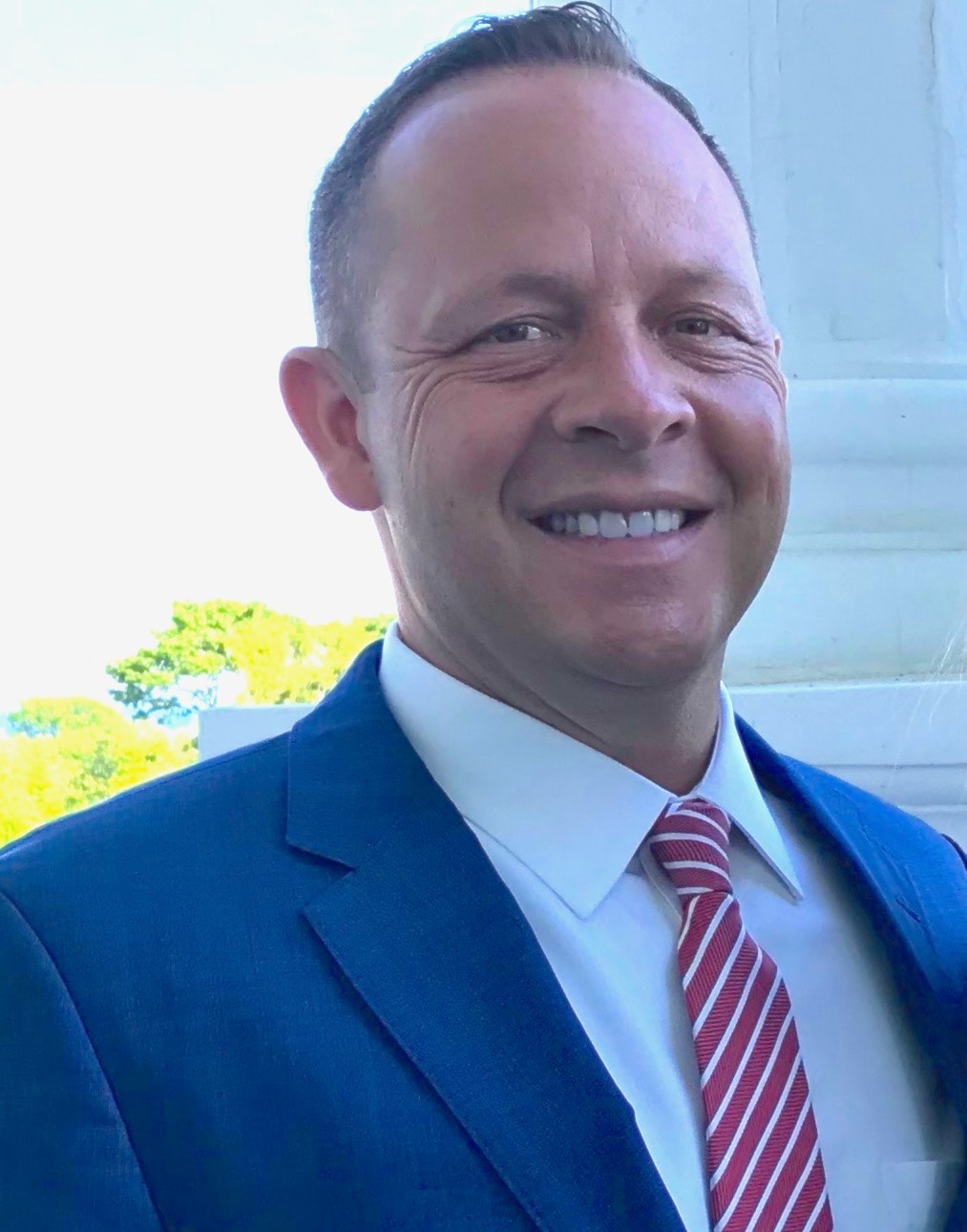 Chad VanDenBerg started his tenure at Zeigler Auto Group detailing cars at the dealer groups' Ford Plainwell location in 1992. He quickly moved up the ranks, receiving yearly promotions over the next five years -- going from the parts department to service, later from office assistant to new car sales consultant, and then finally landing a promotion as Finance & Insurance manager at Zeigler Chrysler Plainwell in 1997. Three years later he was appointed General Sales Manager of the same store, and stayed in that position until he received a promotion to his current role as General Sales Manager of Zeigler's BMW, Lincoln, Honda, Chrysler, Dodge and RAM stores in Kalamazoo, Michigan.
He says his favorite thing about working for Zeigler is the company's willingness to not just take a chance on its own employees, but invest in them with training programs that help prepare them for promotions. "It's been a great experience and a great ride. Zeigler is a family owned company that takes care of its employees and customers. I can't say enough good things about them and it has just been an amazing place to work. I plan on working here for the rest of my life and would definitely recommend Zeigler Auto Group to anyone looking for a career not just a job."
When he's not working at Zeigler, Chad enjoys playing tennis, wake surfing, skiing, grilling, traveling with my family, hanging out by the pool, going to dinner with friends, attending sporting events, and going to concerts. He currently lives with his wife Mauri, their three children--Parker,13, Grace, 8 and Chloe, 4--and their French Bulldog Blu.
---
25 YEARS

Jason Cardis Business Manager Zeigler Ford of Lowell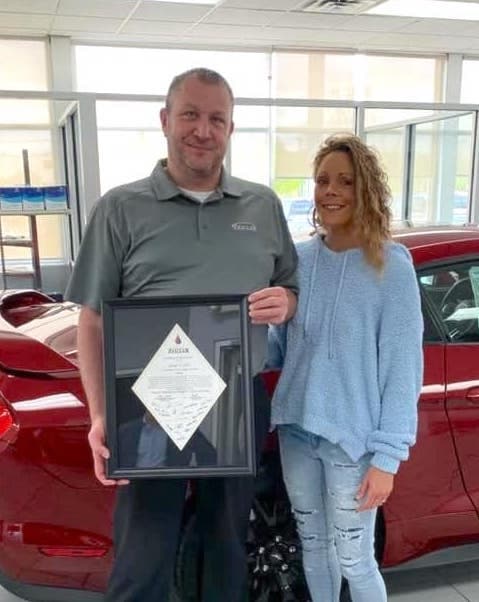 When Jason Cardis came on as a new and used car salesperson at Zeigler Ford of Lowell he knew that sales was where he belonged. Having previously sold vacuum cleaners door to door, he found the competitive open floor at the dealership exhilarating, moving up quickly through various management positions including new car manager, general sales manager and finance manager.
A 1991 graduate of Charlotte High School, Jason was actively involved in his FFA chapter, public speaking, baseball, and chicken raising contests. After attending college for Criminal Justice for a couple of years and leaning towards a career in law enforcement, he decided to venture into sales.

"What I like about working here is there's plenty of room to grow and if you work hard the sky's the limit. I feel like I'm the go-to-guy from being there so long. It makes you feel appreciated"

Today, Jason Cardis has been with Zeigler Ford of Lowell for over 25 years and is the dealer's F&I Manager, a position he created for himself about 3 years ago after being the Finance Manager for over 16 years. Jason enjoys fishing, camping and spending time with his wife Holly and his three children.
---
20 YEARS

Lindsey Myers Office Manager Zeigler Plainwell Stores
While still in high school at the age of 16, Lindsey Myers began her career at Zeigler in June 2000. Her first job was in the detailing department as a car washer, a job that lasted around 1 year before being promoted to clerical adminsitrator. By 2006 she had worked her way up through different jobs acting as the new group controller's go-to-person for any and all things -- including working on out of state deals for the dealer's big seller: grooming vans.
Once the group's controller was promoted to GM in 2011, Lindsey took her place as office manager, a position she holds till this day. While in her current position, Lindsey successfully consolidated Zeigler's Plainwell offices to make them more efficient for both locations.


"Aaron has a vision. He's not afraid to try new things. Zeigler also offers a lot of training and brings in guest speakers that are inspiring. It really opens your eyes to all the possibilities and makes you perform better."
In 2016 she was honored with Zeigler's Legacy Award, a distinction that is group-wide and only one to three people receive per year. This award entails the dealer group reaching out to colleagues, family and friends to show why they believe this person should receive the accolade, which is presented by Aaron and Harold Zeigler during the company-wide Christmas party. 
When she's not working at Zeigler, Lindsey likes to spend time with her husband A.J. and her two-year-old daughter London. She also enjoys crafting, redoworking furniture, house projects and shopping. She currently lives in Plainwell, where she was born and raised. Lindsey attended Plainwell High School where she played volleyball, basketball and ran cross country.
---
12 YEARS
Ariah Daniels Corporate Recruiter & Trainer, Zeigler Auto Group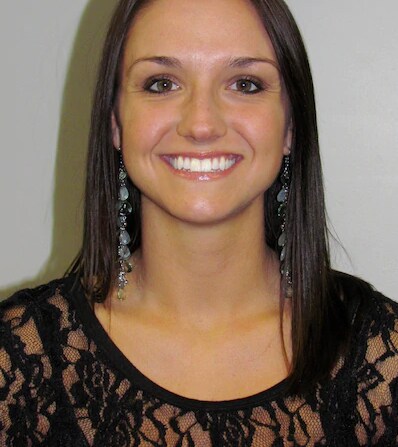 Ariah Daniels began her career with Zeigler Auto Group in 2007 as a part time cashier at the dealer's Elkhart Ford Lincoln location. Throughout her high school and college years her passion and curiosity for the automotive industry grew as she slowly started taking on different tasks. So much so, that by the time she had graduated in 2012 with a Bachelor of Science in Dental Hygiene degree, she knew that Zeigler was where she was meant to be. 
Over the next few years Ariah would go on to spend the majority of her time as the dealer group's Internet Manager, learning sales, marketing and F&I. To her it seemed like the more responsibilities she took on, the more passionate she became. 
Fast forward to today, Ariah is now Zeigler's corporate recruiter and trainer with 5 years of experience under her belt. She says what she loves the most about working at Zeigler is that the company continues to give her the resources to grow, learn, and diversify herself in the ever-changing auto industry. She also enjoys the company culture where she feels part of, not just a team, but a family. 
When she's not recruiting and training for Zeigler, she loves adventuring outdoors with her husband and furbaby, Rory. Some of her other pastimes include woodworking, golfing, mountain biking, and gardening.
---
8 YEARS

Bill O'Hara VP & GM of Operations for Mercedes-Benz/Sprinter of Hoffman Estates, INFINITI of Hoffman Estates, and Jaguar Land Rover Schaumburg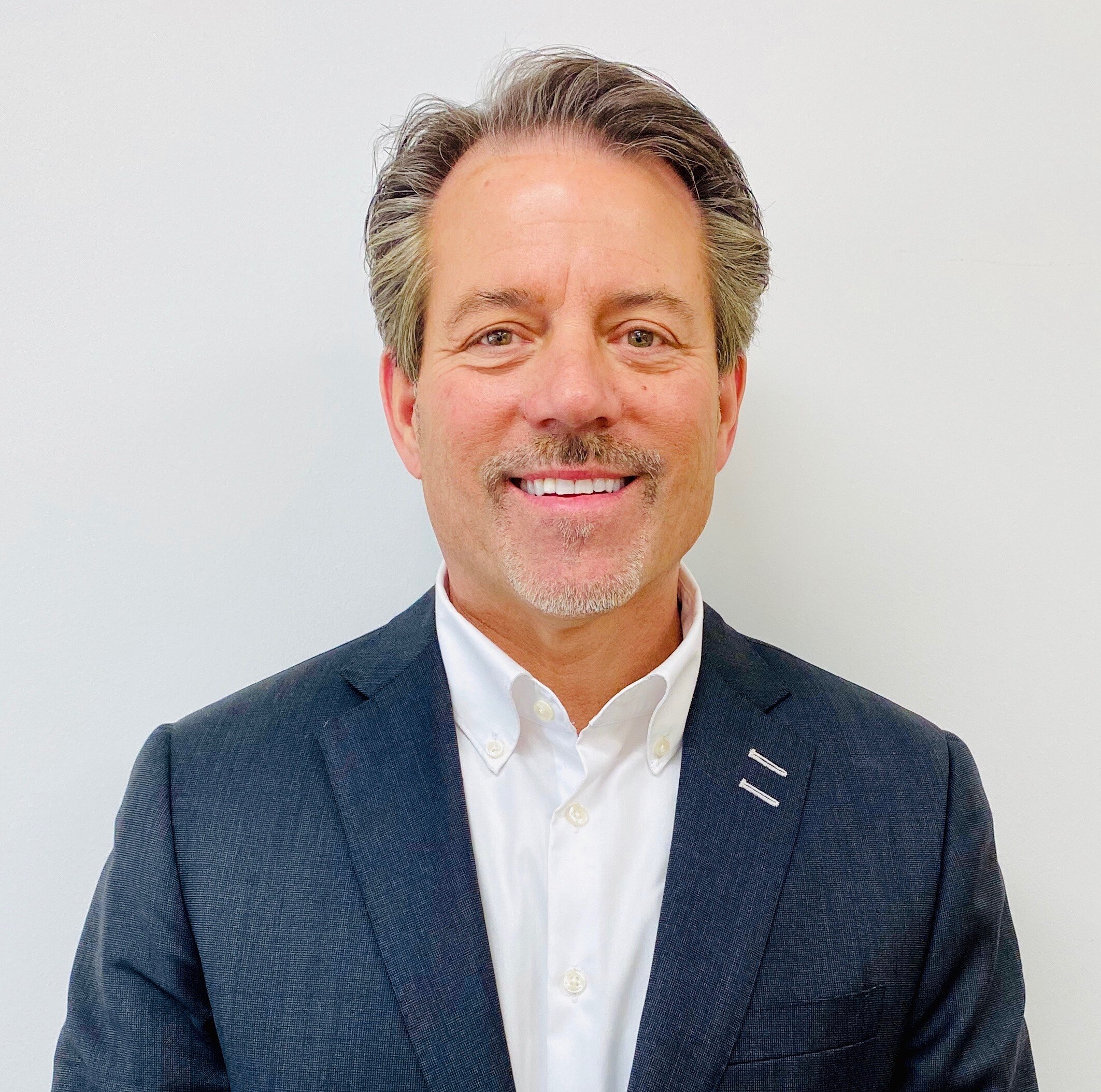 Before coming to Zeigler Auto Group, Bill O'Hara was already a veteran in the automotive industry -- having held various management positions throughout the years and even owning his own dealership from 1994 to 2012. 
He began his career as part-time porter, while still in high school, in 1977. As he worked his way up through sales and management, he learned many valuable skills about customer service and its importance in running a successful business. Skills that would eventually help him achieve a 2,000 unit sales year for new and used at his own dealership in 1999.
Today he is currently the VP and GM of Mercedes-Benz/Sprinter of Hoffman Estates, INFINITI of Hoffman Estates, and Jaguar Land Rover Schaumburg. Before being promoted to this position in January 2020, he held various leadership roles at Zeigler. 
Upon arriving in 2013, Bill was appointed GM of BMW of Orland Park. Then after Zeigler's acquisition of MINI of Orland Park, Zeigler Nissan of Orland Park and INFINITI of Orland Park in 2015, Bill was promoted to oversee the region as VP and GM of Operations in Orland Park, a position he held until December of last year. 
He says one of the main reasons he enjoys working at Zeigler is the promote-from-within culture  he experienced at the Orland Park locations, something he wants to continue to implement at Hoffman Estates and Schaumburg.
"To be a part of Zeigler Auto Group is very special. It's a family-owned and family-run operation. Aaron Zeigler is an amazing CEO and visionary! The culture he has created within our team and with our employees is addictive. We want our people to wake up and be excited to come into work. Promoting from inside our group is very important, it means a lot to me to see our employees grow within our company and reach their personal goals."
Bill lives in Orland Park, IL with his wife Wanda of 32 years with whom he shares three children, Courtney, 29, a Sr. Business Process Associate at Help at Home, Kelly, 26, a ERP Business Systems Analyst at Viega LLC, and Will O'Hara, 31, the current GM of BMW of Orland Park. In his free time this Michigan native loves to spend time with his 8-month old grandson, go golfing, boating; and carry on a 25-year tradition with his son: professional snowmobile drag racing.
---
7 YEARS

Will Walton General Sales Manager Zeigler Ford of Lowell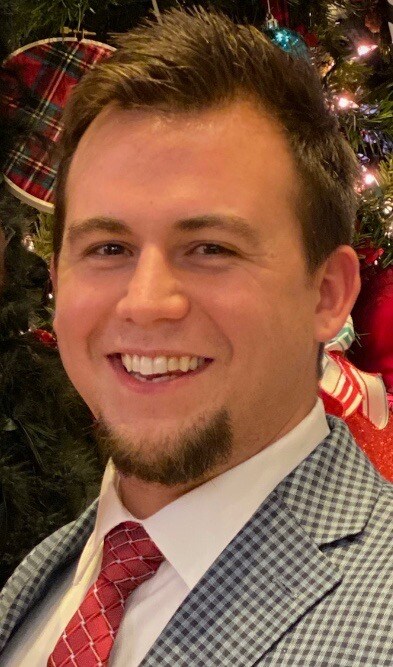 Seven years before becoming General Sales Manager at Zeigler Ford of Lowell, Will Walton was working two full-time jobs, with one job starting at 9:00 p.m and ending at 3:00 a.m. All that changed when he saw a help wanted ad to sell cars with the possibility making $100,000 a year. At that time, he felt that he could at least work at the dealership on the weekend and still maintain his other sources of income.

However, despite his best intentions, he couldn't keep up with his schedule and decided to go into selling cars full time in June 2013. It ended up being one of the best decisions he ever made, selling 213 cars his first full year and becoming the top salesperson at Zeigler Ford of Lowell every year, until he was promoted into management in 2019.

Before being promoted, Will was also recognized as part of the President's Circle from 2016 through 2018, averaging 250+ cars per year; and won the dealership group wide Walk Around Contest from 2016 to 2017, coming in as a finalist from 2014 to 2018.
Will enjoys hunting, fishing, golfing and spending time at Houghton Lake in a cabin that has been in his family since the 1920's. He also plays various instruments and has traveled the country with different vocal groups. Although he was born in New Jersey, his family, who is originally from Michigan, decided to move back when he was 8. Will then went on to graduate from Charlotte High School and Spring Arbor University.